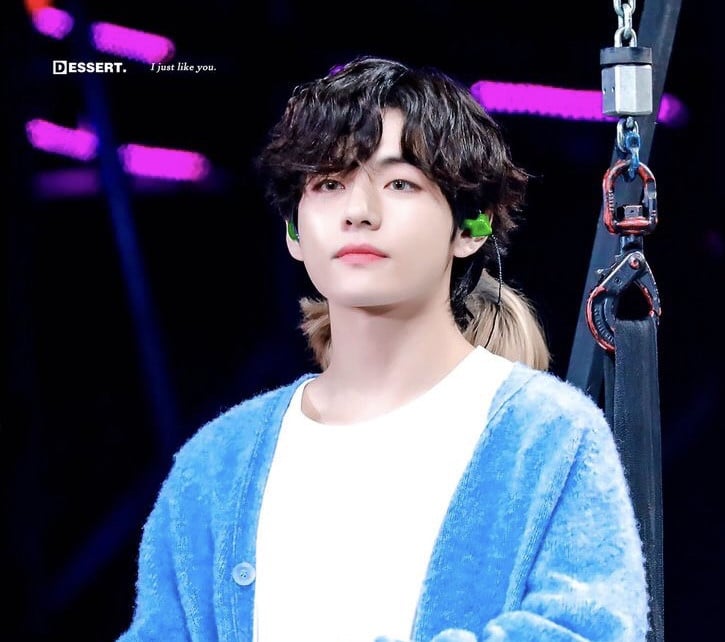 In the last few years, V from the global pop sensation BTS has proven to be a skillful songwriter whose self-compositions are popularly described as "healing" and "soul-soothing." V who has shown growth as a songwriter with every new release has recently shared that he aspires to write about the moments of his youth he holds close to his heart. He said: "The way I look at the world when I take photos, the people I see through the lens, the scenery, and the sky, I wanted to write about them."
While V has disclosed photography as his main source of inspiration, various artists from across the globe have noted V as their muse.
In 2018, Korean Reggae Duo: Haha and Skull mentioned V in their song titled "Dangdigie Bang." Haha who met V at a variety show said in an interview that he was a big fan of BTS and found V extremely handsome. The lyrics of his song reads: "Lift your feelings up, BTS like V"
In 2019, Upcoming Filipino Band "Any Name's Okay" revealed in an interview with Cosmopolitan Philippines that their song "Vivid" was inspired by V.
Sofia Abrogar, the lead vocalist of the band said: "I wanted to write a hopeful love song. At that time, I didn't really have anyone in my life so I decided to make Taehyung (V) an inspiration."
Earlier this week, numerous Korean media outlets reported on V being featured on the latest track by the popular Russian band: "Friendzona."
The lyrics of the song: "I am not Zendaya but you ain't Taehyung" became an instant hit among the fans of the star.
V who is widely known as the "Idol of Idols" due to his unrivaled stage performances has also taken over the hearts of songwriters worldwide becoming their ideal muse.