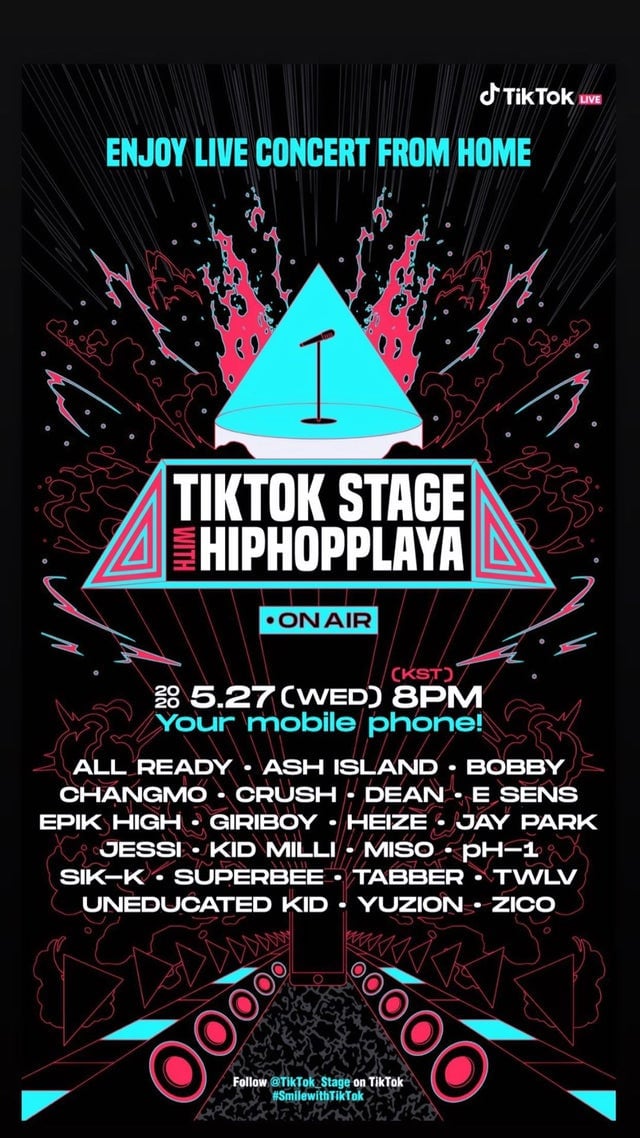 "HIPHOPPLAYA" announced the list of artists for the "TikTok" online concert!
For hip-hop lovers, the list is breathtaking.
Many popular names from the Korean hip-hop and underground rap community come together.
The lineup includes iKON's Bobby, Changmo, Epik High, Crush, Dean, Giriboy, Heize, Zico, Jessi, Jay Park, Kid Milli, pH-1, SIK-K, Superbee, Ash Island, All Ready, E Sens, TWLV, Tabber, Miso, Uneducated kid.


The concert will begin on May 27 at 8 p.m. KST via TikTok.

Just turn on your phone for the concert!