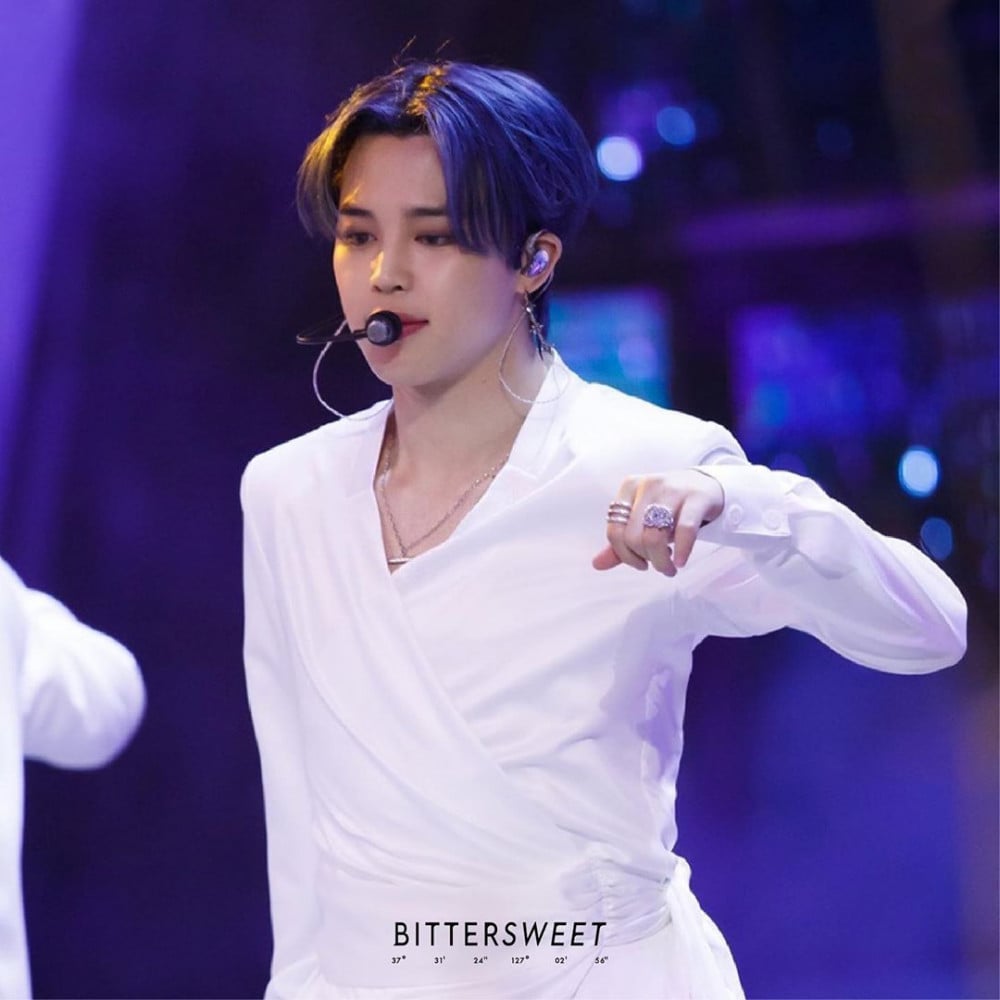 "Bittersweet" a jewellery brand which is famous for their high-quality products with bold powerful touches distinctive to its adored emotive brand.The brand earned their name from hermaphroditic-inspired origins, where "Bitter" refer to the masculine and "Sweet" refer to the feminine. This brand continues to attract the trendsetters of both gender spectrums by architecting a universal genderless chic culture into today's contemporary jewelry landscape.
Park Jimin, the lead vocalist and the main dancer in BTS is famous for his love and passion toward accessories. From rings, necklaces to earring, Jimin takes it all. During BTS, comeback stage Jimin was spotted wearing "Bittersweet" jewel necklace and earring. Upon noticing him wearing their brand, "Bittersweet" uploaded Jimin's photo on their official Instagram account along with the name of the items he wear in the photos. Fans who wishes to purchase the item can head to their website. http://m.bittersweet-jewels.co...
Aside from "Bittersweet", BTS recently collaborate with another jewellery brand which is "Stonehenge". Jimin who recently ranked #1 in both individual boy group member and 100 idols brand reputation ranking, prove his brand power as his "Moment of Life" joined necklace set the highest pre-sale record for two days straight.
With this, there are no doubts in his impact and influence in South Korea.