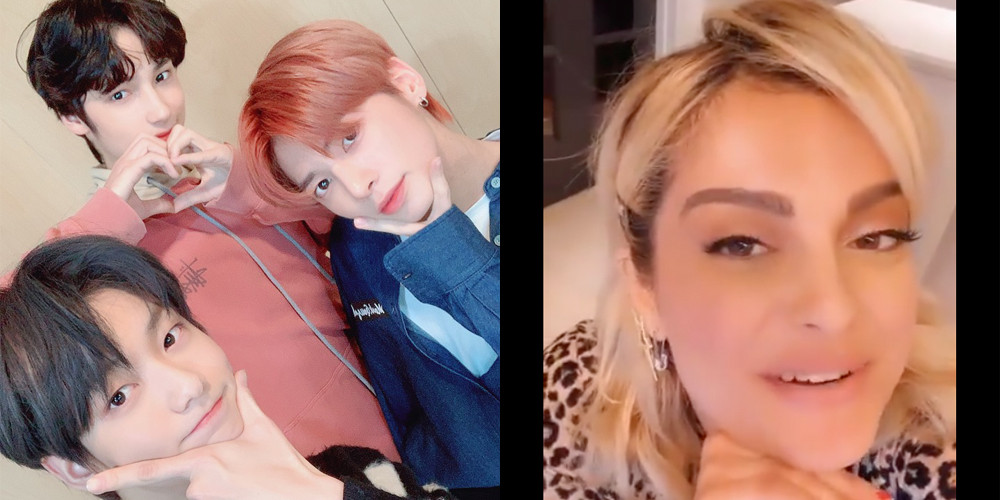 On April 7, rookie boy group TOMORROW x TOGETHER held a special Instagram Live chat with singer/song-writer Bebe Rexha!
The surprise event had fans going wild on Twitter, as hashtags like #BebeRexhaWithTXT and #Soobin trended worldwide. Fans were particular excited because TOMORROW x TOGETHER member Soobin is known for being a big fan of the American singer!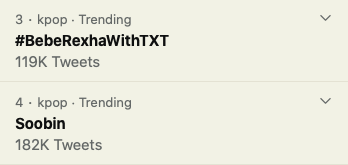 Check out a recap of some of the best moments from TOMORROW x TOGETHER and Bebe Rexha's Instagram Live chat, below!
Due to connection problems, Bebe Rexha had a hard time "being added" to the live chat at first, while the TOMORROW x TOGETHER members were just jamming like no one was watching:


Bebe practices pronouncing the members' names:
Bebe sharing a sneak preview of an unreleased song with the TXT members!
Bebe asks TXT members if they have girlfriends!


Hueningkai spoils TXT's comeback this summer?




This is basically Bebe promising that there will be a Bebe Rexha x TXT collab in the future!


Fans note Soobin's reaction after they say goodbye to Bebe:


Soobin freaks out after he misses his chance to ask Bebe a questions he prepared for her, because they had to end their chat!


And that's about all for the recap! Finally, here's TOMORROW x TOGETHER and Bebe Rexha sharing their thanks toward each other for the special chat!