EXO's Lay has time and again shown that his heart is made of gold. Ever since the outbreak of the coronavirus, he has been doing everything and beyond to aid medical staff and the ones who are affected.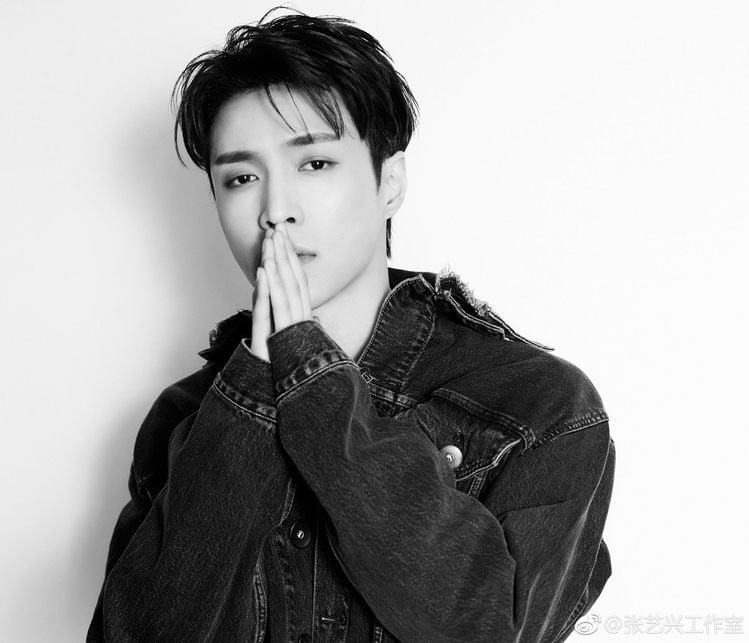 According to the donation list published by Wuhan Red Cross, Lay has donated 100,000 ($14,189) RMB and 60,000 masks to 3 hospitals in Wuhan via his studio, sometime between January 22-28.
He also donated 8 large boxes of KF94 masks to Hunan Morning Herald, which would later be sent to local hospitals. He also donated masks to Changsha's Central Hospital. The hospital updated about the same through a Tik Tok video.

In addition to this, a Douban app user also posted that Lay had donated 130,000 masks to various community police stations in Wuhan. He also donated 12,500 masks to Second People's Hospital in Changde, Hunan, and 20,00 masks to Huanggang Central Hospital in Hubei. He has also donated 50,000 masks to various residential communities in Hunan!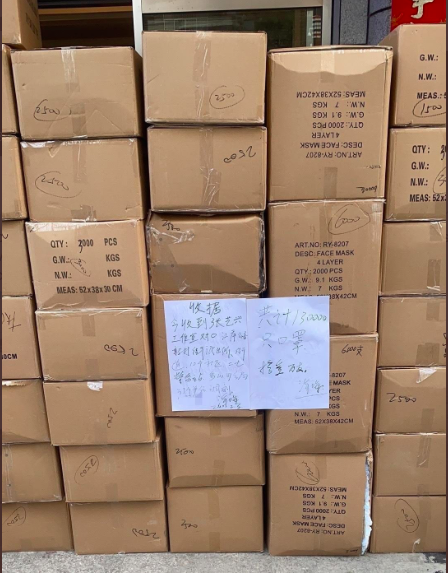 Later in February, Lay announced on Weibo that he had created a track for a self-composed song titled 'It will get better', to send encouragement to everyone, especially the medical workers who are fighting on the front. He asked fans to help add melody and lyrics to complete the song, his studio received 5,347 entries from fans! The song was first place on 5 charts on QQ Music when it was released!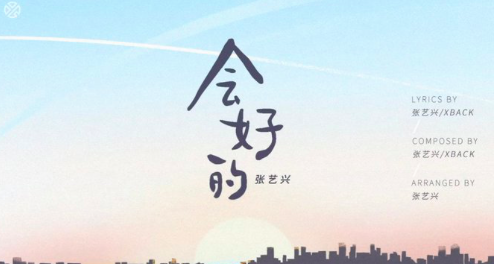 He also donated 20 million won to South Korea's outbreak. He left this message- "we are all brothers beyond blood. As close neighbors, our hearts are also together. I hope we can ride through the difficulties together. We are brothers. We are one"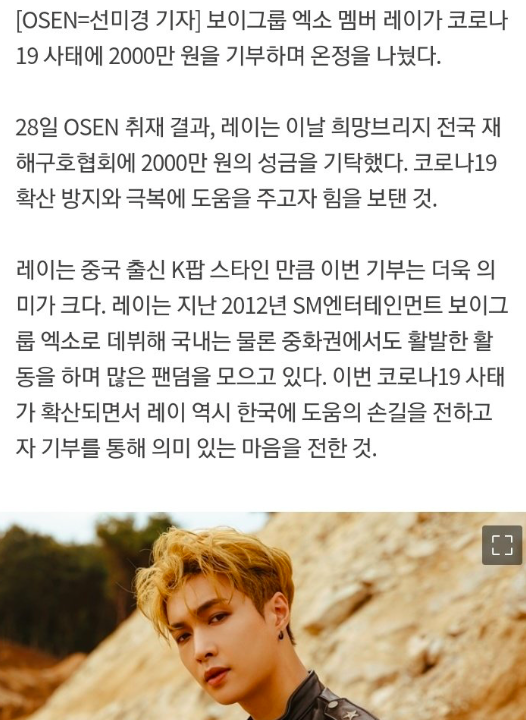 In March, according to China Social Welfare Foundation, Lay donated 450,000 ($63,852) RMB along with his friends Steve Aoki, Murda Beatz and Far East Movement to the foundation. The money will go towards families of 2 physicians and 2 police officers who passed away while fighting frontline against the epidemic.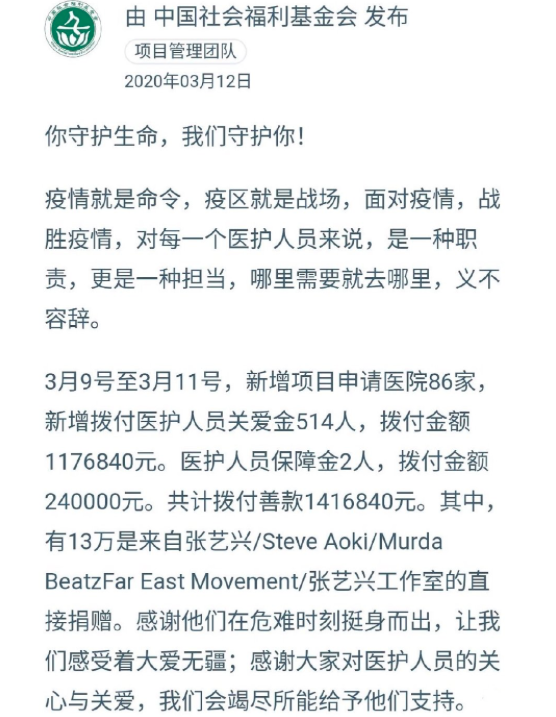 Later, he released another charity song, titled 'The most beautiful scenery' in collaboration with the Hunan provincial government and Youth League. The song was written, composed, arranged and sung by him!
Lay along with being an extremely talented artist, is also a very kind-hearted, generous and humble individual. His good deeds are not only helping people during these tough times, but has also encouraged several to donate.
Information credits: @layshands on Twitter