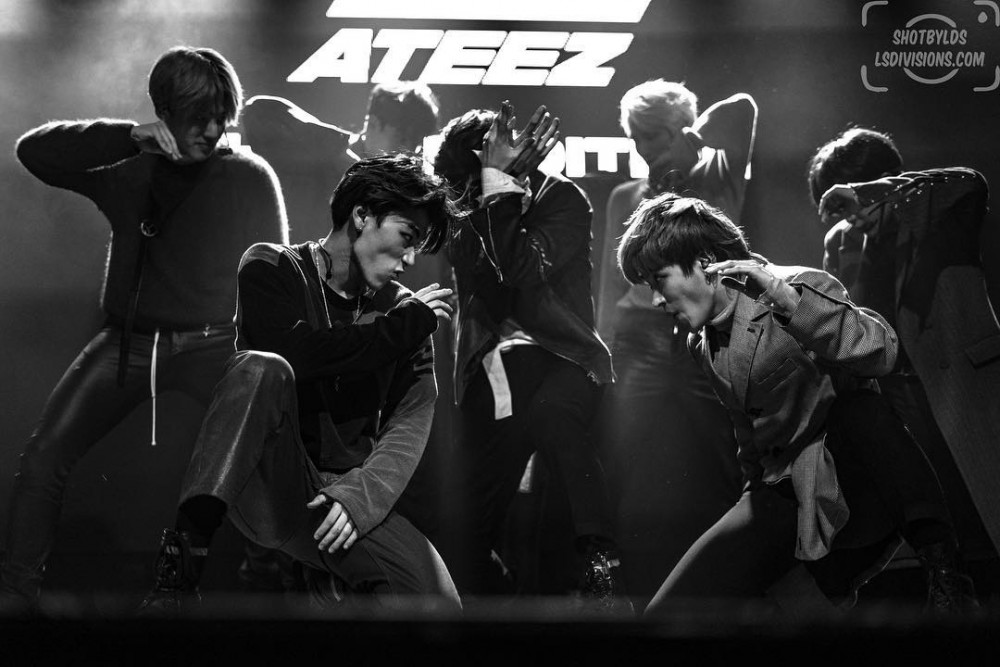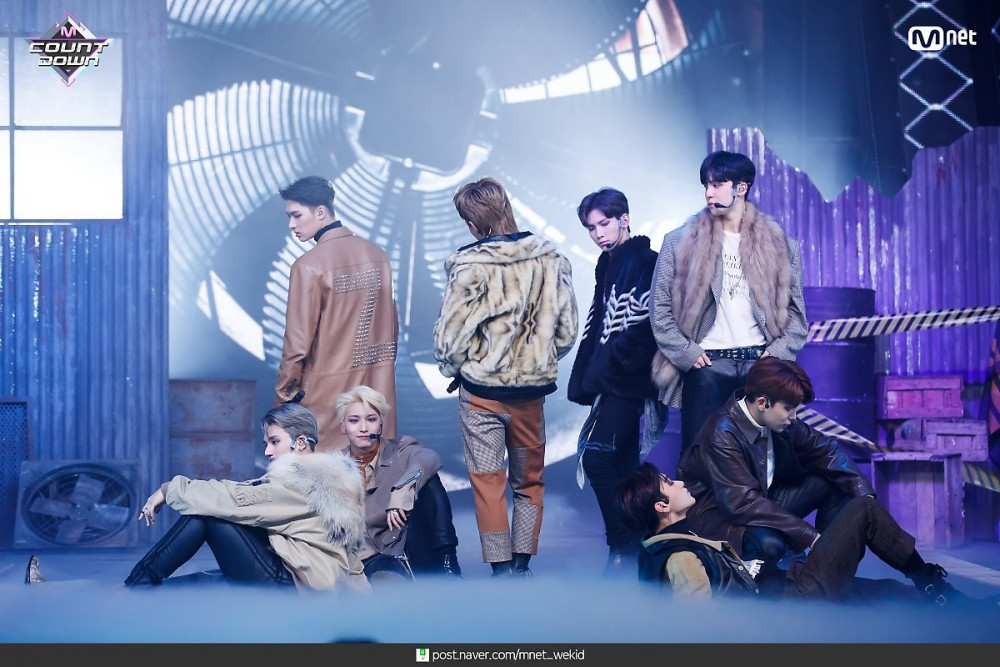 In the last video released by Idol Chart Youtube channel, 3 reporter talked about idol groups like B.O.Y, LOONA, ATEEZ, Rocket Punch, EVERGLOW.
When it comes to ATEEZ, reporter Yoo Jihoon said that when ATEEZ's performances start in music programs, other idols in the program go to watch ATEEZ from the monitor in the waiting room.

"What is interesting about them recently is that when ATEEZ performs at music shows, there's a monitor in the middle of the waiting room right? When ATEEZ performs, other idols came out and went to watch their performance. They all gathered together.
It shows how even among other idols, they think highly and looked up to ATEEZ level of stage completion.
I'm not entirely sure how much money they invest, but according to my acq. who was in this line of job, their company's support/development team is doing really well. So if a company were to launch an idol group, they should invest like what KQ Ent did to ATEEZ.
That (such investment) might be the right way to do it and that the money wouldn't go to drain."

Click HERE for the full video.

Source: twitter + youtube