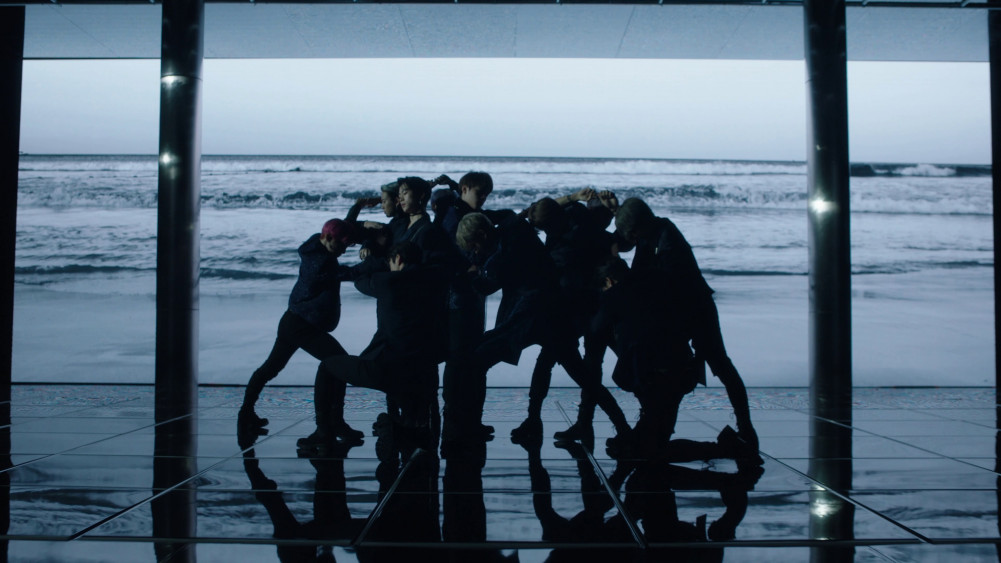 Ahead of its official debut on March 4th, 2020, the winning group formed via Produce 101 Japan - JO1 - has released the MV for its title track 'INFINITY (無限大)'. The MV is released at midnighton February 17th, 2020, and has a heavy astrophysics concept as its aesthetic elements. According to leader Yonashiro Sho in an interview with Oricon, it contains the wish that ordinary people would like to gather and become stars so that small molecules can gather and become shining stars. It is a song that embodies the infinite possibilities and infinite growth of JO1 as the group aims to advance to the top and convey it to the world.

In addition, the MV would feel special for the group's fans who have followed the members' journey since Produce 101 Japan, as it pays homage to the group's root by recreating some iconic moments from Produce 101 Japan, bringing a nostalgia feeling. This title track is one of the three new songs prepared for its debut EP 'PROTOSTAR', with the other two being 'Running' and 'La Pa Pa Pam'.

Watch the MV for the title track below!