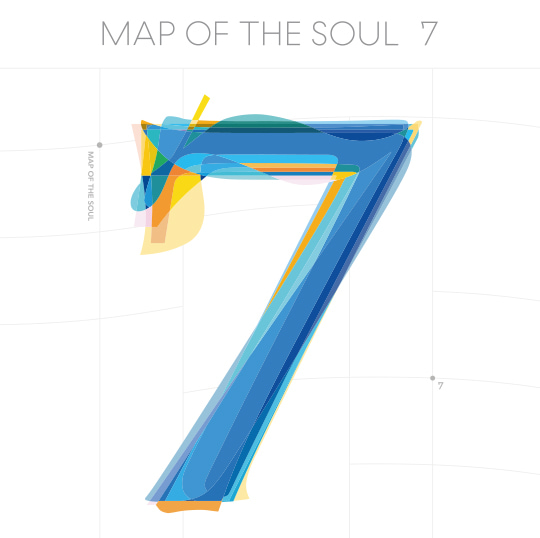 BTS sold over 7,000,000 copies for MAP OF THE SOUL:7 according to the Gaon's Retail Album Chart.

The digital version of the group's new full album "Map of the Soul: 7" includes 20 tracks and all, and it was released at 6 p.m. KST on February 21.

The Retail Album Chart displays domestic, offline retail album sales in order to provide a more accurate analysis of physical album distribution to album distribution companies, as well as consumers.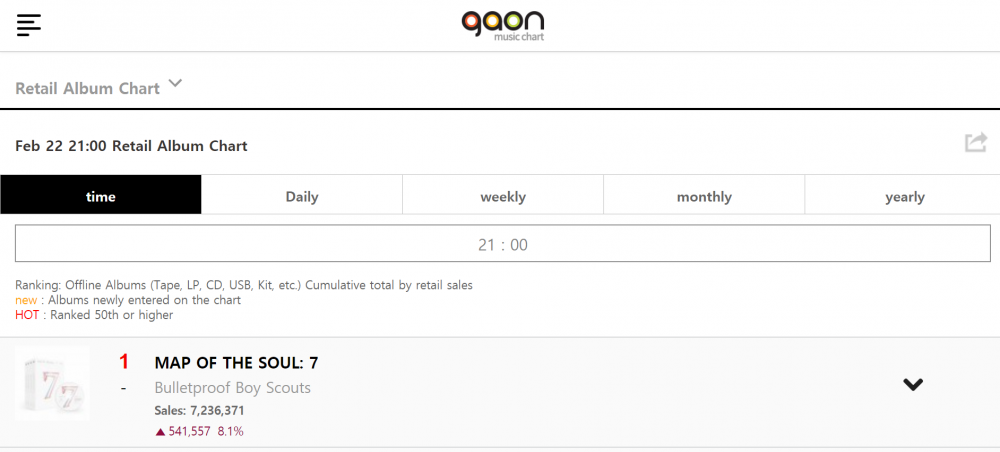 The album has been striving high on all charts receiving #1 within a few hours of the release.
MOT7 has also set a new record for most unique listeners in 1st hour on Melon. It also broke the best sales record on Hanteo within the shortest time.
According to Hanteo, '7' sold 2,653,050 copies on the 1st day & topped the daily chart. '7' broke the 'PERSONA's record (2.13M in a week) in 2 hours.

As for the title track "ON", it is still #1 on all the real time charts.
#1 Bugs (=)
#1 Genie (=)
#1 Soribada (=)
#1 FLO (=)
#1 MelOn (=)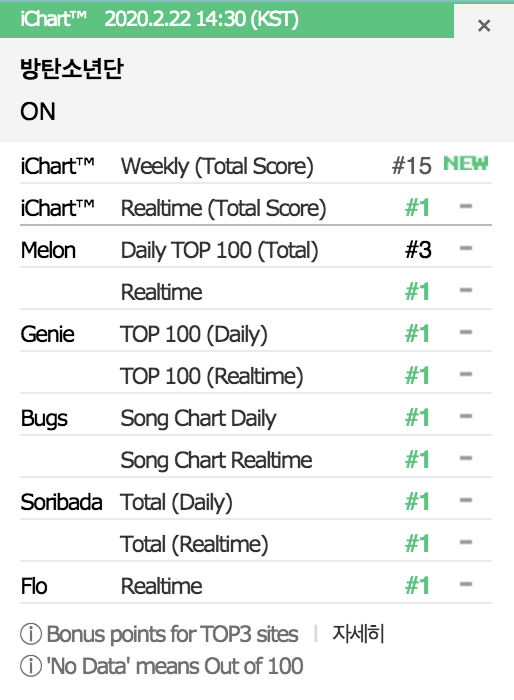 BTS 'ON' has surpassed 1Million Streams and 300,000 cumulative unique listeners on Genie, received 645,060 ULS on Melon. Until now, the song has received 22 RAK on the K-Charts.


Meanwhile, BTS peaked at #1 in 93 countries for MAP OF THE SOUL: 7 along with the title track "ON" reaching #1 in 88 countries on iTunes in it's first day.
This is BTS' most iTunes #1's for an album, and the most for a Korean act in history!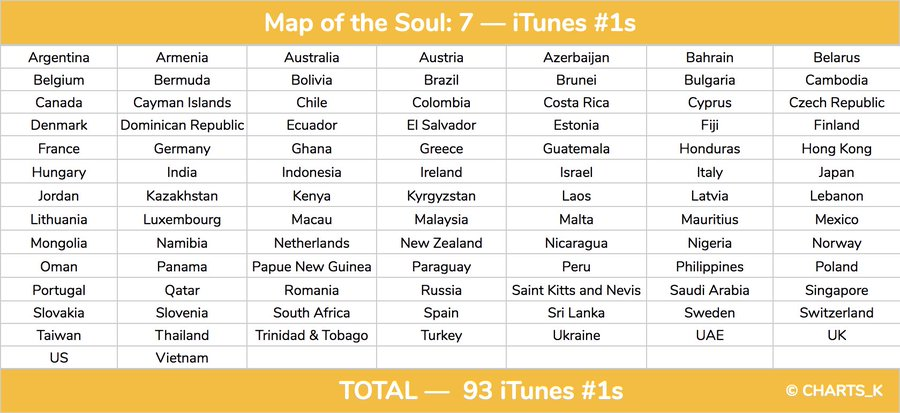 BTS also took over the Top 20 on the iTunes Top Songs chart in the USA, Philippines, Indonesia and UAE with all the tracks on MAP OF THE SOUL: 7.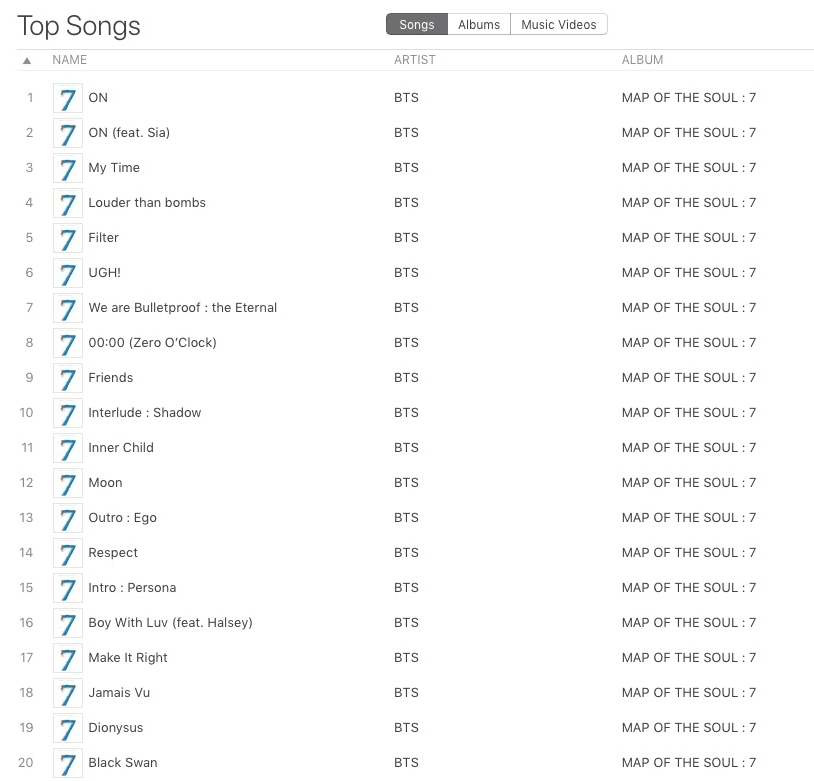 With the latest comeback, BTS are yet to break tremendous records in the upcoming weeks with #1 on Billboard 200 believed to be one of them.