JYP Entertainment has teamed up with American labelRepublic Records, a label under Universal Music Group.
With No. 1s across Korea, Japan, the Billboard charts and beyond, TWICE is already one of K-pop's international leaders and now the girl group is looking even more worldwide with one of the biggest U.S. labels helping them.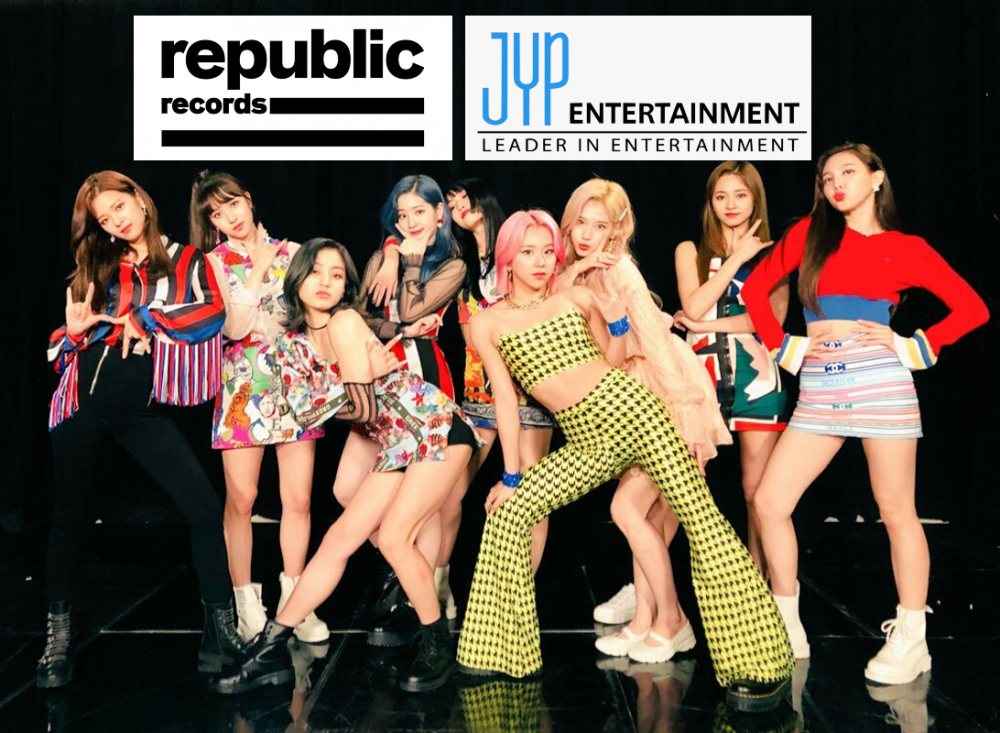 According to a report from Billboard, JYP Entertainment and Republic Records have entered into a new strategic partnership. Of all JYP's artists, TWICE is described as the first artist up to be powered by the partnership.
"We are so excited to make a strategic alliance with the 'No. 1' label Republic Records," JYP CEO Jimmy Jeong shares via a statement. "Through our strategic alliance for TWICE, we strongly hope to present the next level of K-pop to fans all around the world."
Republic Records is one of the largest labels in the United States and it was the highest-ranking label on Billboard's 2019 year-end charts. It houses big name artists including Ariana Grande, Drake, Jonas Brothers, Post Malone, and Taylor Swift.
Republic Records founder and CEO Monte Lipman also spoke excitedly about teaming up with the Korean superlabel. "I've known J.Y. Park for the last two decades and have always admired his company's extraordinary success and trajectory," he says. "The organization's vision and groundbreaking achievements have placed them at the forefront of popular culture. We are thrilled to partner with such a dynamic team of executives and their amazing artists, including multi-platinum global superstars TWICE."
Last year in particular, TWICE showed their international promise when the act hit a new peak of No. 3 on the Social 50 chart, "Feel Special" managed to break into the Canadian Hot 100, and the ladies played U.S. arenas as part of their 2019 TWICELIGHTS world tour which included selling out the The Forum in Los Angeles to gross nearly $1.4 million in sales that night.
TWICE's signing also represents a diversifying market for K-pop in America. While several Korean acts have signed or teamed up with U.S. labels in the past few years, almost all of these deals have involved male acts. TWICE represents just the second current partnership for female acts between Korean and U.S. labels showing the growing interest in the genre isn't just for men.