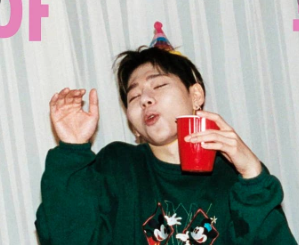 Zico's "Any Song" has topped several Korean Music charts. The "Any song Challenge" became a viral sensation in Korea as many popular celebrities danced to the song. It is also gaining popularity with certain foreign celebrities.
The songalso managed to debut at number 4 on Billboard's World Digital Song chart.
Check out various Foreign Celebrities doing the #AnySongChallenge.
1. Thai Actors Mark Siwat and Blue Pongtiwat
2. Now United member's Heyoon Jeong and Sina Deinart
3. Chinese Singer Cai Xukun
4. Malaysian Actor Alvin Chong
5. Thai Idols Ryu Vachirawich and Third Ngamchaweng