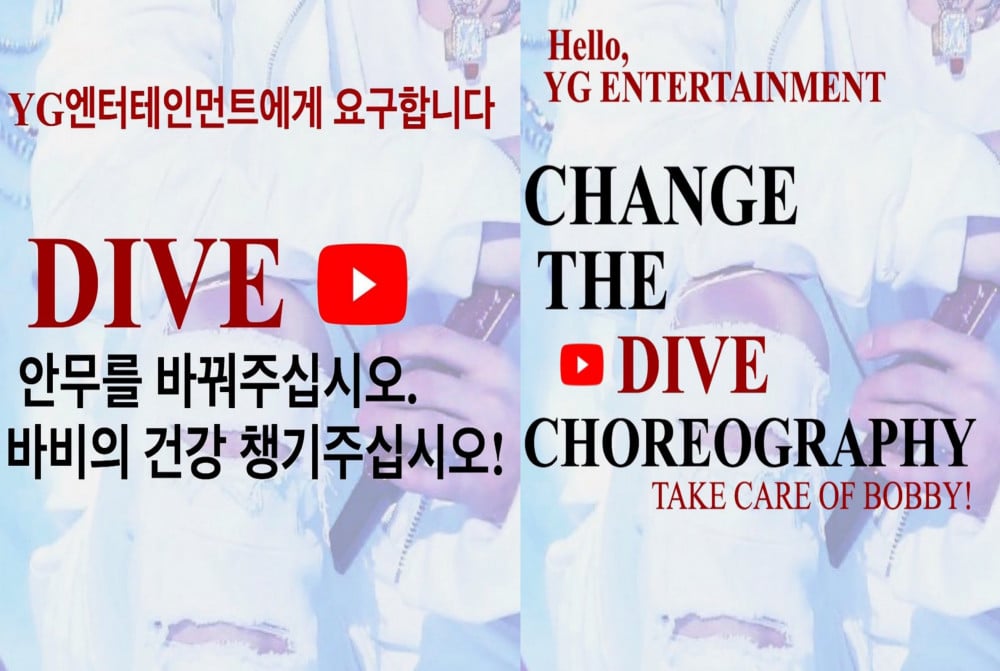 iKON has recently made their return with the upbeat title song 'Dive'. Everything may seem good as it is but one thing certainly needs to be modified or change, the choreography.

Ever since the beginning of the promotions, the choreography seems to be giving member Bobby a hard time. He has bruises and his neck hurts from pressure on his neck/shoulder due to the start of the choreo. In which Bobby himself had addressed on a recent vlive. He mentioned that he has bruises on his shoulders due to the choreography and is in pain because of it.
In some fancams of Dive's performance it could be visibly seen how uncomfortable he is. On top of that, he has to continue performing this multiple times. Also recently fans noticed that Bobby has bruises on his knee and leg due to the entire routine having them on their knees multiple times.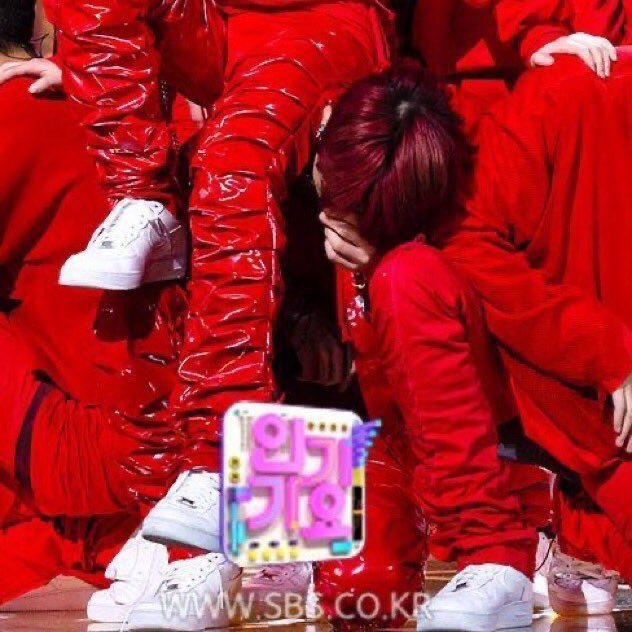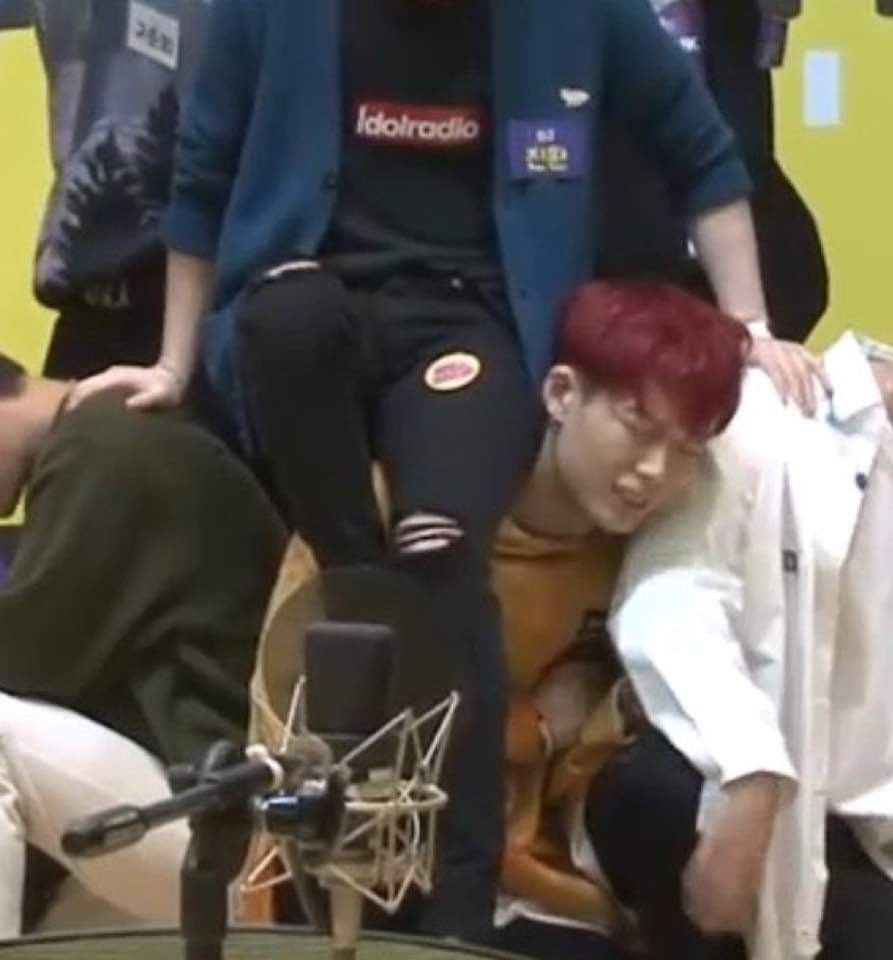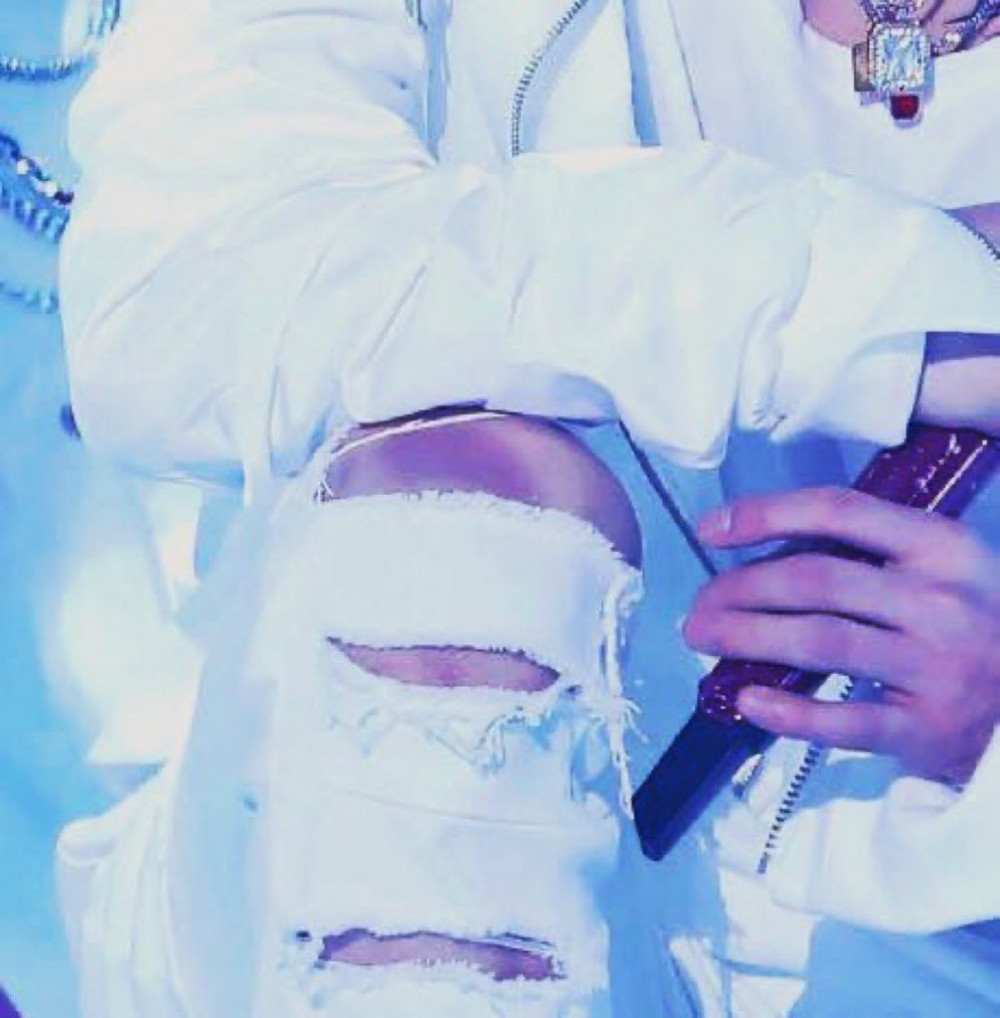 What's alarming is after iKONICS' sending mass emails and trending hashtags on Twitter for YG Entertainment to take notice of, the company seems to still not see it or maybe just pretending not to. Despite this situation iKONICS still sincerely hope that YG Entertainment can take action in protecting their artist from having physical and mental problems.

iKONICS won't be this loud for nothing and are certainly not trying to victimize Bobby. Everyone should know that bruises don't heal in a short period of time and he has to perform the choreography a lot of times. How hard must it even be when both his bruised shoulder and knee are always touched with force every single time they perform.
Help send emails to YG Entertainment:
For fans who want to voice out their concern regarding this issue: use #TakeCareofBobby and #ChangeDiveChoreo on Twitter. For further information check out @BOBBY_Community:

https://twitter.com/BOBBY_Comm...
Hopefully every iKONIC will set aside their differences and for once put all their energy into doing the right thing and directing it to where it should rightfully be.