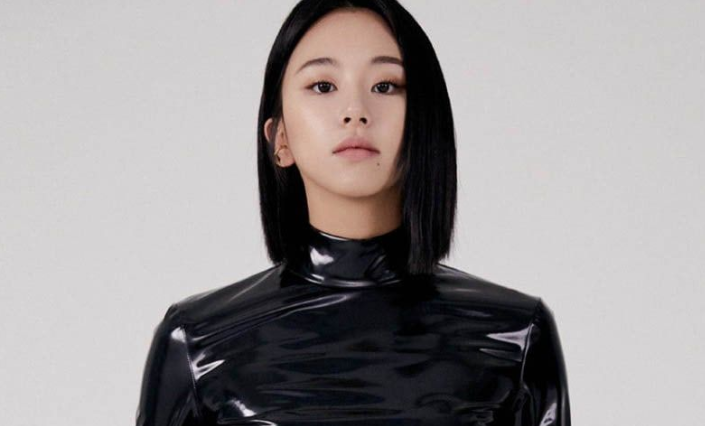 The foreign stalker of TWICE's Nayeon makes a ruckus yet again after being charged by JYP Entertainment. The stalker named Josh has publicly posted Chaeyoung's mobile number on Twitter but was immediately removed for violating policies on leaking private information.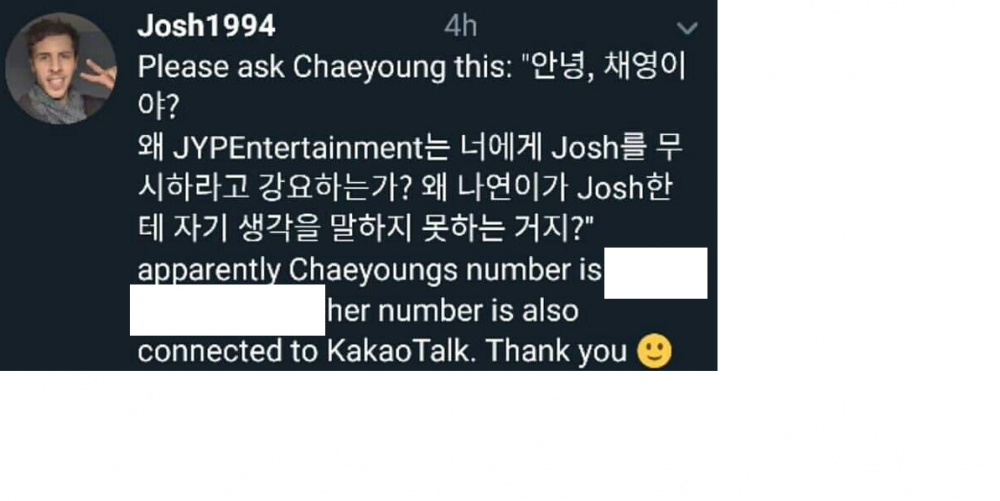 Chaeyoung shared a lengthy message to the public addressing the issue and expressed how anxious and upset she is over the matter.

"I think there's a limit to waiting without saying anything, hoping for someone to stand.
When the 11 numbers that may not be significant were posted on the Internet by someone with no consideration and respect, my phone was flooded with all kinds of phone calls and text messages and I'm going through needless hardships. These problems not only affect me but also our members and even other idols in our company.
I ask that you please think at least a little about just how many people are exhausted, anxious and having a hard time because of your thoughtless actions and your contacting that you merely package as interest and love.
And also, do not cause insult to our fans who give us healthy and proper support and love with your disguise.
I'm not the type to be easily shaken and I'm not writing this because I can't control my anger. I just strictly want you to know your faults. These actions are shameful."

Trans: misayeon