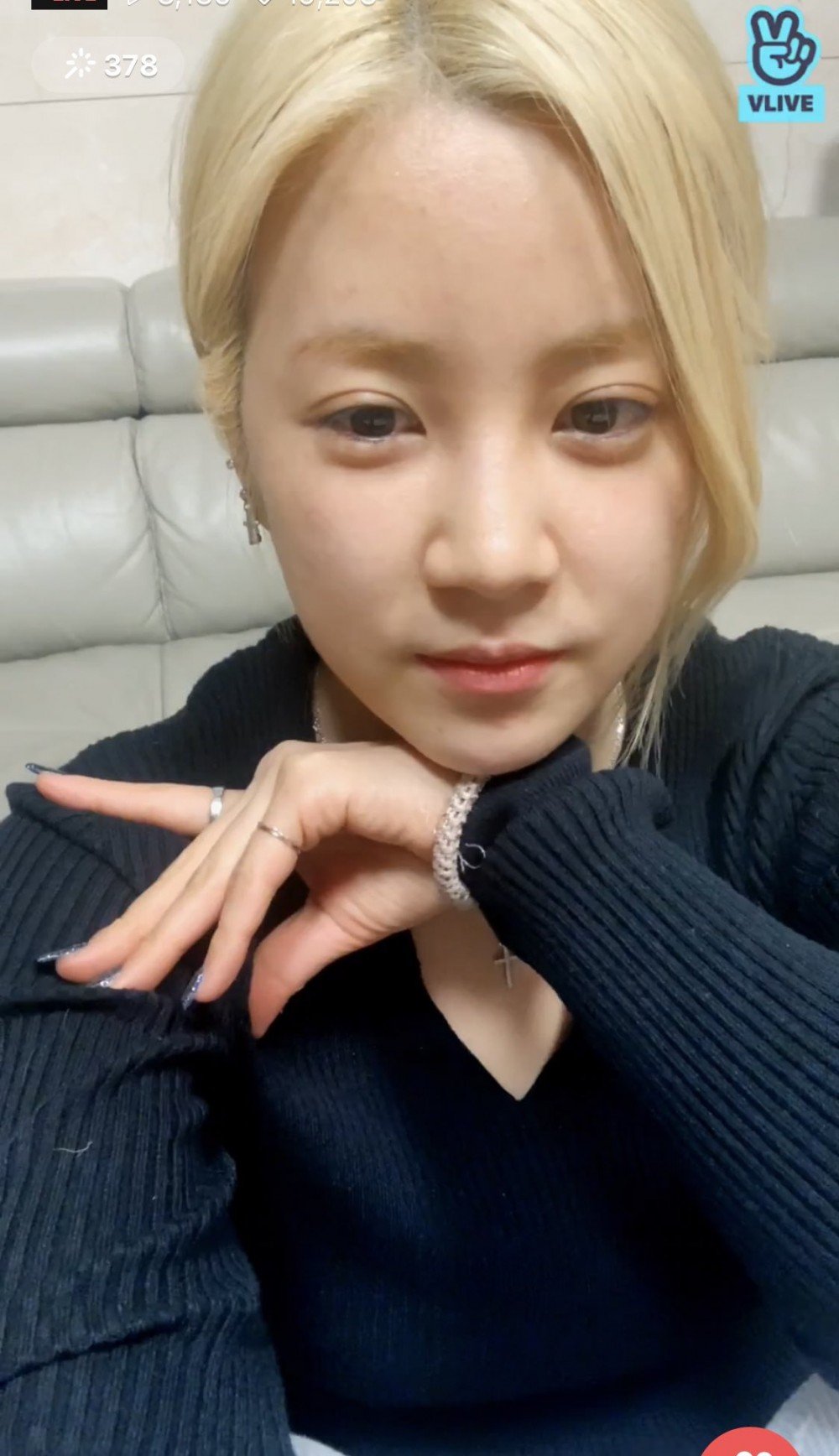 The hashtag #JusticeForApink is trending worldwide as fans display their outrage at KBS for their mistreatment of the group during the 'KBS Gayo Daechukje'.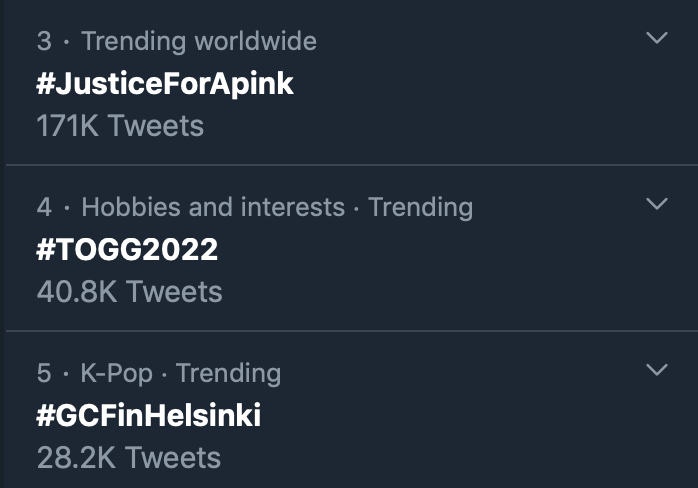 The hashtag is currently ranking number 3 worldwide due to the fact that the girls' performance was cut off before they could finish. The group was unable to perform their outro.
Fans have been since speaking out for the group, stating:
Naeun additionally uploaded the outro to her Instagram so that fans could enjoy their performance:
She also left an additionally long caption explaining why she uploaded the video, stating: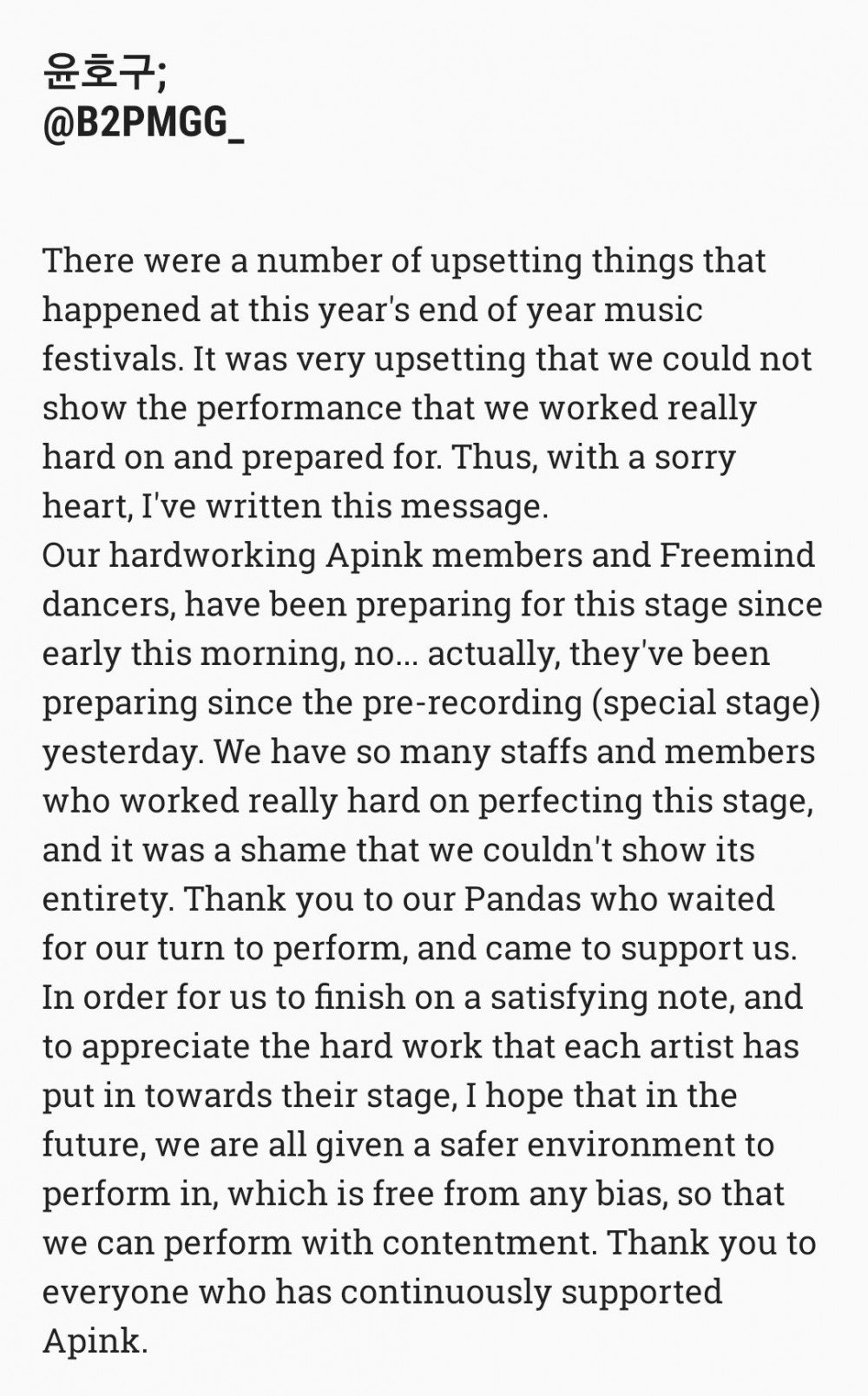 Member Chorong was also seen on V Live with puffy eyes, leading to fans speculating that she was crying.
What do you think of this situation?