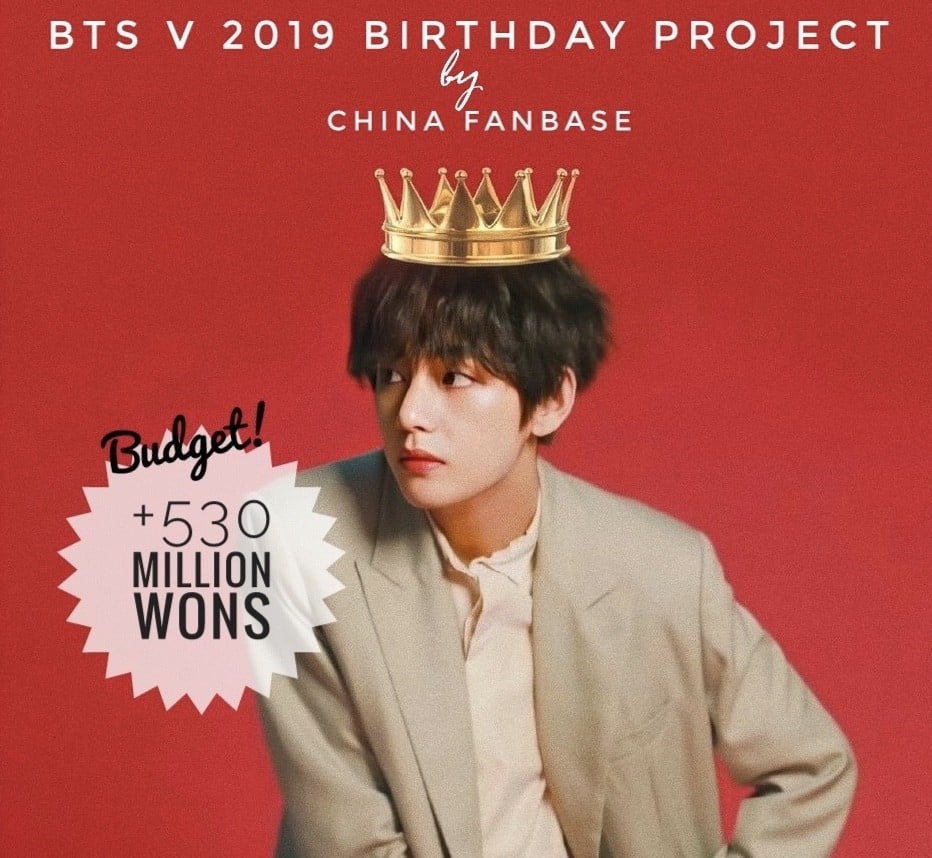 In China, for the first time in history, 3 Million RMBs (~$462,000), more than 500 Million Won have been raised to celebrate a Korean idol birthday! It's not surprising at all that BTS V fans are the ones able to accomplish this milestone. The Idol is highly popular in the country even without any activities of his group there.
The 2019 fundraising and birthday projects was named "𝑽𝒊𝒐𝒏𝒚𝒔𝒖𝒔" with the slogan "I Purple U. An Icon is born" with so far Outstanding and Never did before projects.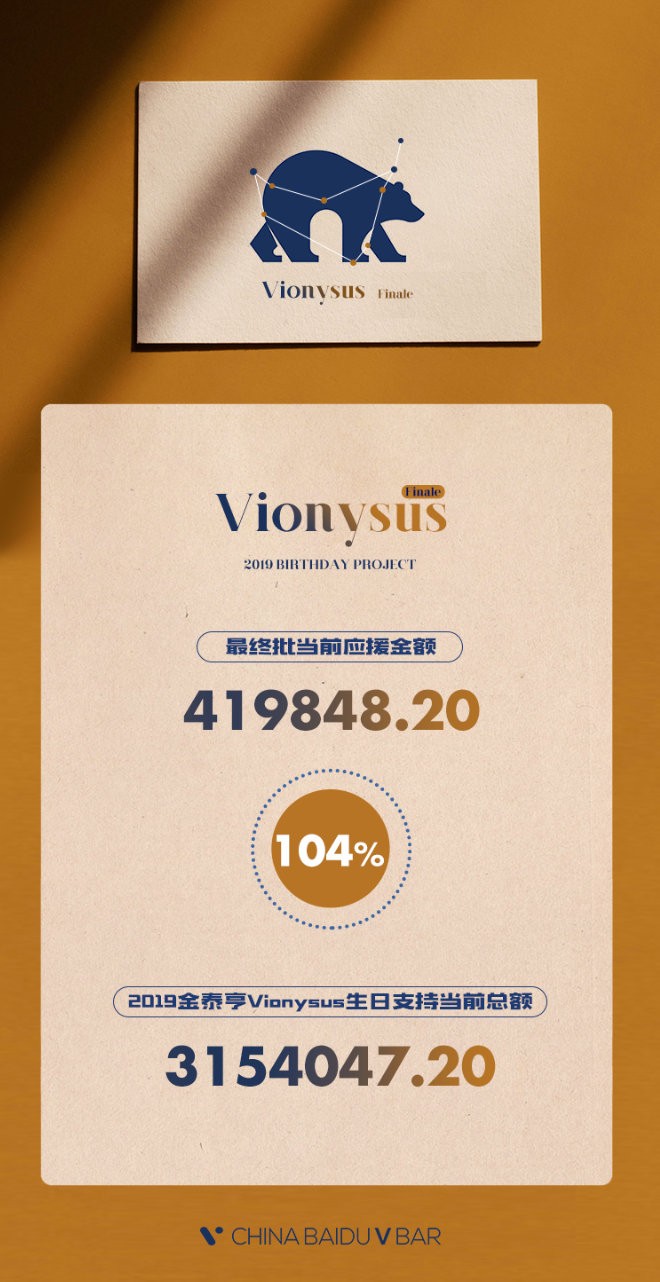 A reminder that BTS V is the only BTS member whose topic charts on a daily basis on Top 100 Weibo Star List. He was dubbed Most Influential K-idol in China. He is BTS Best Seller in China with TATA having either the biggest stock like here or the highest volume sales.
His topic on Weibo is not only the highest charted one but also the most followed, talked, and viewed. BTS V has the highest Aiman Commercial Value Index. His posts are also #1 and #2 most liked on the BTS Offical Weibo account.
At the same time, KimTaehyung Baidu Bar is the #1 BTS member fanbase with the most following and the most impact as the fanbase ranked earlier at 43th on the Weibo "Hot Social Media Ranking". Each year, they also get the highest birthday fundraising, more than 1 Million RMB for 4 years now, in order to give the biggest birthday to their Artist! They also provide the biggest support to the group as they were ranked #1 on the Top 50 K-pop all generations album sales (ordered by fanbases).
Congratulations and thanks to Chinese BTS V fans who has shown multiple time, infinite love and support to BTS V on every single level.
** the fundraising for BTS V is still ongoing and the money raised is expected to get higher.