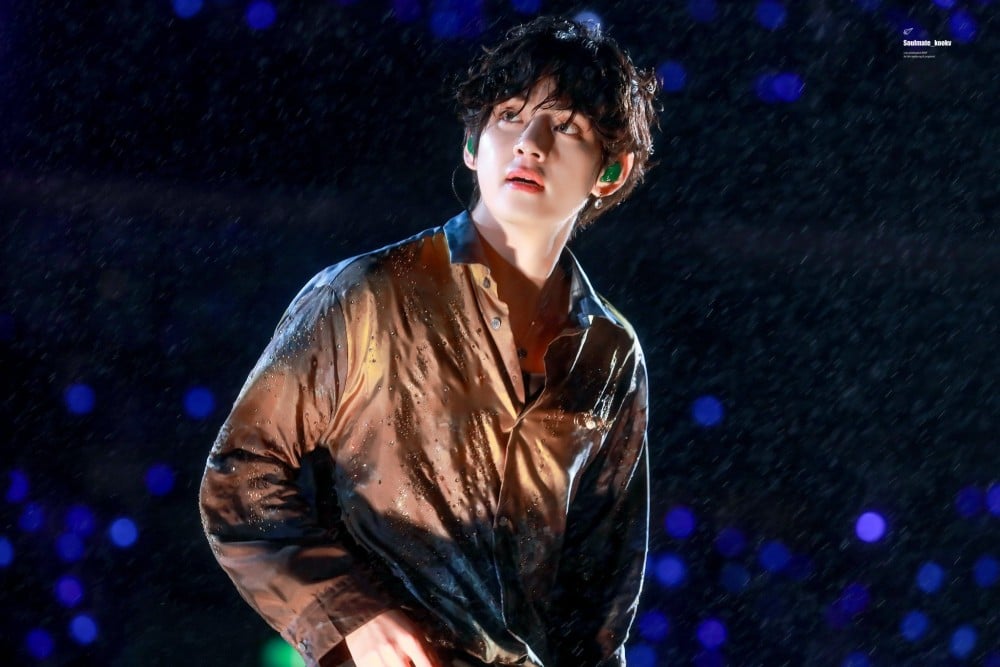 World's biggest boyband BTS held fan meet "Magic Shop" in Osaka, Japan, on Dec 14, 2019, and BTS V was pure perfection in his home turf "teteland". Armys and J-armys were so mesmerised by irresistible Voice and performance of the Vocalist-cum-Visual, V became talk of SNS town on Twipple trending at no. 2 with keywords like "Happiness and cute" and in several countries.
Starting with adorable Introduction, V absolutely had the concert goers completely spellbound.
Armys couldn't help but gush over V's grandiose Vocals especially in "Let go" "Lights" and "Home" along with killer visuals making armys literally feel the lyrics "I'm here to save you, but I'm also here to ruin you".
And this Dance break!
In one segment when the MC asked members about what makes them worried, to which V replied "Can I make the Army happy with my voice?"
Moreover V blessed fans with his artistic alter ego Vante's Photography this morning before the Muster making "Vante" trend worldwide within couple of minutes of posting along with several other keywords like Taetae, Beautiful, also trended in more than 20 countries.
Previous night,V's airport appearance also resulted in him trending no.1 on Daum as general population were in awe of denim clad visual of BTS.
V's Pictures became star of Dispatch's official Instagram Top 9 2019 too.
All this happened within a day! Japan is seriously Teteland and it never fails to make V feel like A Prince and V never fails to deliver mesmerizing performance for his fans.