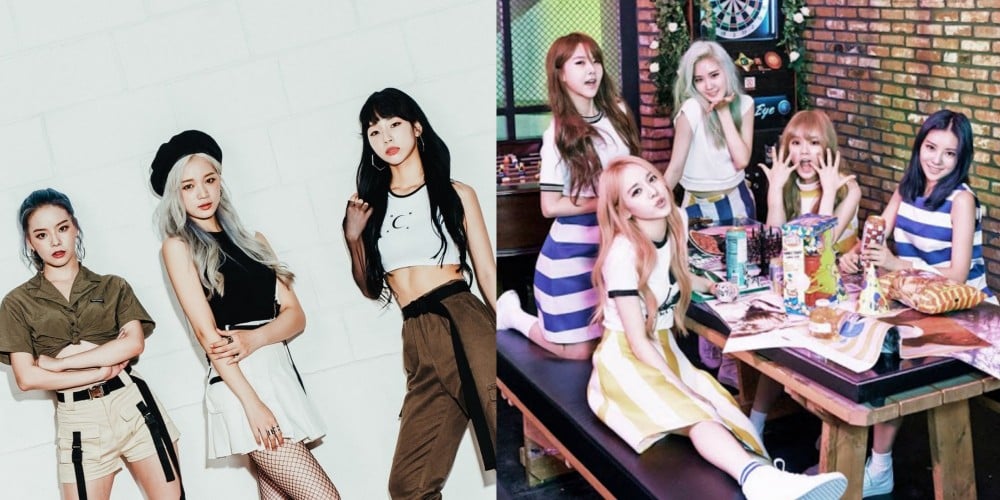 Many groups debut each year in the industry, some are lucky enough to receive attention while many are never even heard of.
In this article, I will present you with 5 groups that were not lucky enough to be recognized and were forgotten in their debut.
1. BEBEHEAL - 'Coke Bottle'
This group of 4 girls debuted under the record label 'Parksal Entertainment', the same company as PPL, the group debuted with the digital single 'Coke Bottle', this song had no promotion and information about the members was scarce. The group was unfortunately later disbanded.

2. LIMESODA - 'ZZZ'
The duo debuted in July 2017 with their single 'ZZZ' which got a little recognition for its fun and original concept, however a year later the group returned with their other single 'All Eyez On Me' which did not have much recognition as their previous single, after another year in hiatus, the group was able to return and release another single this time with a new member, this single was called 'Wave' which helped them to have greater recognition.

3. UNICORN - 'Huk'
UNICORN was a group that debuted in September 2015 with a mini-album called 'Once Upon A Time', the group before their debut had some attention as they were in a web-drama called 'I Am A Girlgroup', in which they expressed the efforts involved in being in a group. Their debut with 'Huk' did not cause the results expected by their agency, this added to the departure of member Winnie, the group was sold to another agency to then release another mini-album called 'UNICORN PLUS THE BRAND NEW LABEL' with the title 'Blink Blink', this album did not sell enough causing their official disbandment in September 2017, just in their second anniversary.
4. O21 - 'Show Me'
O21 was a group formed by 6 girls, 5 Chinese and 1 Korean, the group had a lot of attention thanks to its concept, however, 'Show Me' did not have much promotion and after the departure of the member 'Ji Young' the group went to promote to China and then disbanded silently.
5. Ye-A - 'Up & Down'
This group formed by 9 girls debuted in July 2014 under 'Shinhoo Entertainment' with the single 'Up & Down' which did not have many promotions and the group was later disbanded, one of their members 'Kazoo' decided to participate in Produce 48 under her real name 'Eun Bi' being able to debut in IZ*ONE.