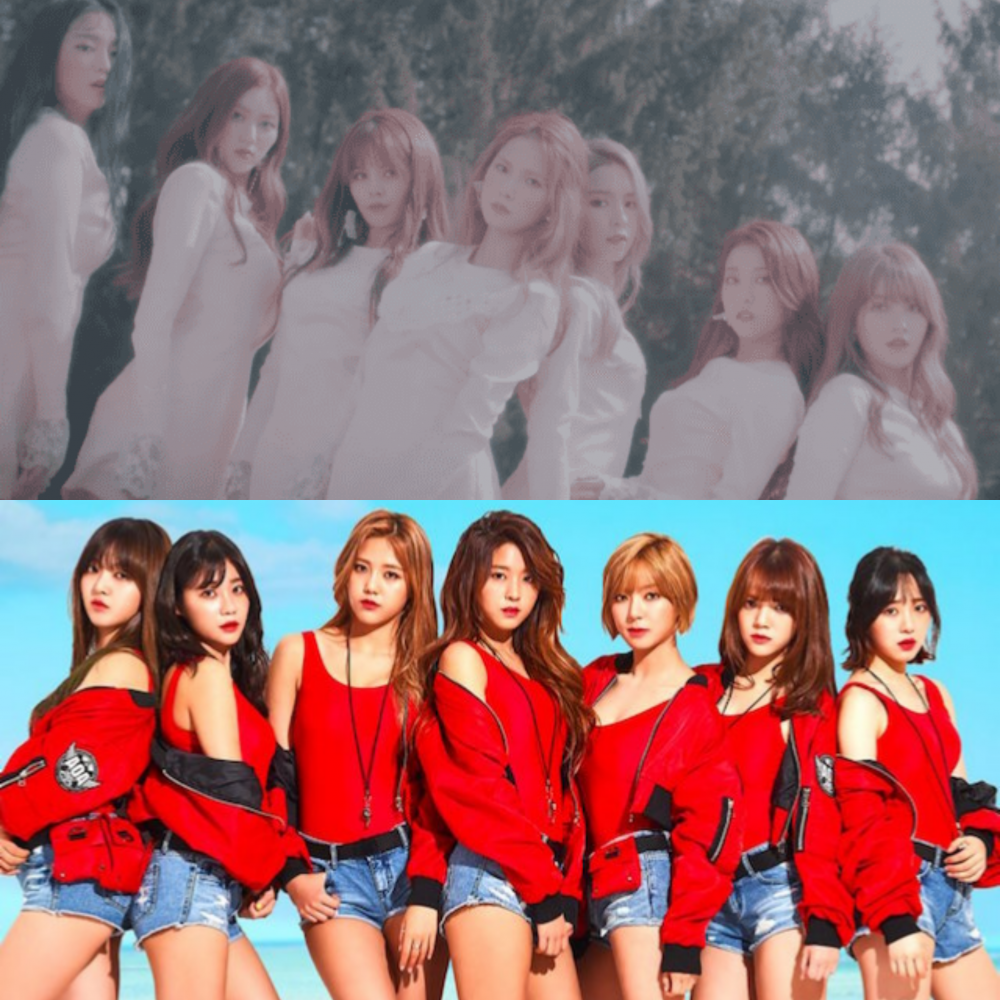 1. RaNia - 'Breathe Heavy'
'Breathe Heavy' was RaNia's last return so far, which was ignored and boycotted by the public by Alex's alleged scandal.
The promotions for this song were very poor and the song did not have an adequate 'MV'.
The song was originally written for Britney Spears, but she rejected it and replaced it with another song, leaving the song for RaNia.

Currently, Breathe Heavy writer Melanie Fontana wrote a song for RaNia which should have come out last year but due to changes in the line-up it was canceled.
"...I can't take it anymore
You make me lose my breath
You make me breathe heavy
I get so light headed
When you make me breathe heavy
Baby breathe heavy
Boy your soft fingertips
I want to entrust my everything with you
Breath meeting your eyes
I can't move, I don't control..."

2. CLC - Where Are You?

It is clear that CLC fits any concept they try to put into practice. 'Where Are You' was no exception, but it was for some "fans" who ignored the song as it did not follow the girl-crush concept that CLC had made in their previous comeback with 'Hobgoblin'. Also, the time this song was released was not good according to some people because the song was released in summer and the rhythm is very sad. In my opinion, it is one of the best songs that CLC did, the lyrics are very significant and the MV is aesthetically pleasing to look at.

"...So pointless, in your face
Now I'm used to the fact that you have no emotions toward me
I don't expect anything else
I'm already open to lies so please just look at me
You, tell me it's all a misunderstanding
I need you I want you
I miss the times you looked at me and smiled
Run to me right now and hold me
Where are you? You didn't call me
Where are you? How many times have I asked you?
All day, I'm waiting for you
But you don't know my heart..."
3. After School - 'First Love'
After School is one of the most influential groups in the industry. 'First Love' deserves to be on this list as it was one of the best concepts made in the K-POP, not to mention that the members worked 6 months on the choreography. It's a shame this song didn't get more recognition but it's a shame they didn't release songs after this song.

"...Sometimes I think of you
And I miss you so much
But I will just bury it in
As beautiful memories
First love, my unforgettable love
Why does it hurt so much? Am I the only one who remembers?
First love, I call out to you with this desperate voice
Until it can reach you, until always..."
4. Oh My Girl - 'Fifth Season'
'Fifth Season' deserves to be on this list because I think it's the best definition of what K-POP is. It's a dreamy concept and the upbeat chorus makes the song a magical song.

"...It looks like you
I have white petals on my heart
Whirling
It looks like you
In a small foot
Piled up and piled up
And you take a little bud
I grew up beautifully
With a deep green color
You fill my sky
And you are my little mind
The crustal fluctuation is from you
I just feel different..."


5. AOA - '10 Seconds'
'10 Seconds' is a perfect song to listen to at night, whatever your mood is. It's also a good song for traveling and seeing the city lights at night. It's probably one of the best songs AOA ever made.
"...Your eyes that look at me
Your touch that keeps me
Makes us into one
I feel you fire, my heart is higher
My entire body reacts to you
An unknown world, a world of possibilities
The flower of instincts is definitely beautiful
Come closer, just 10 seconds
So no one can know
Feel me, just 10 seconds
Come closer, just 10 seconds
So no one can see
Feel me, just 10 seconds..."