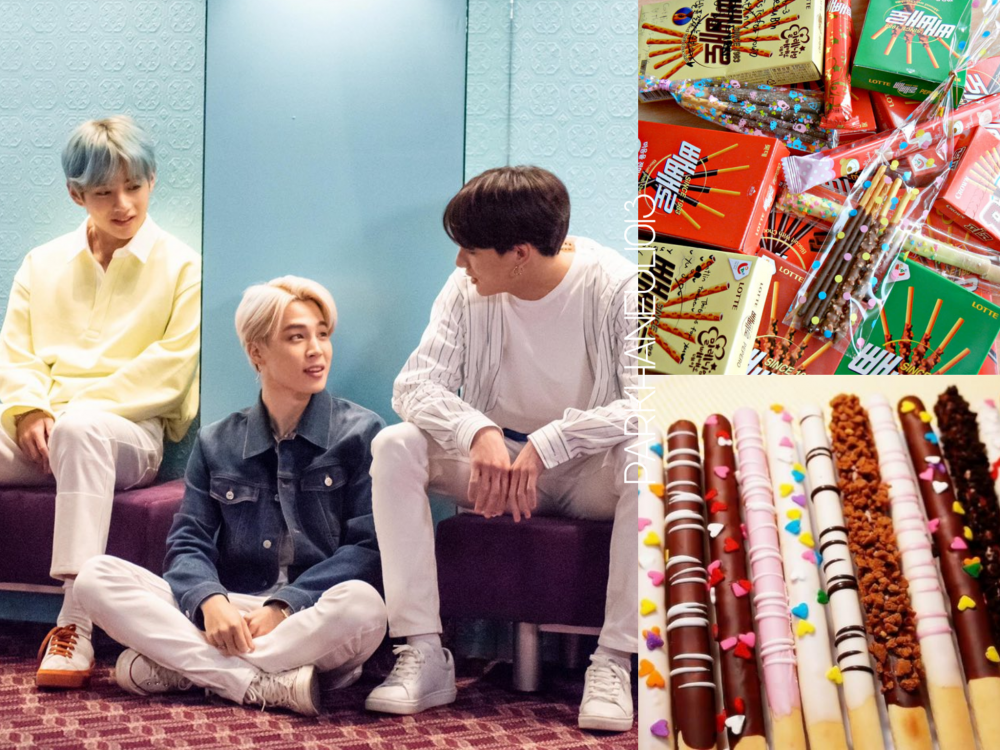 Pepero Day is held annually on November 11 and is an observance in South Korea similar to Valentine's Day. It involves the gifting or exchange of Pepero snacks with the intention of displaying affection for friends and loved ones. It is held on this day due to the resemblance of Pepero sticks, which are vertical that mirror the shortened date of 11/11.

MJ People and MJ Plex, a professional online job portal organized a survey title: "Pepero Day (IIII), what do you think about it?" where they choose students, office workers and housewife from different age group as their respondents. One of the survey question asked their respondents to choose which male/female idol celebrities they wish to receive Pepero from on Pepero Day.

Based on the big data's analysis on October 2019, the result showed BTS Jimin won the survey with a total of 25% voting followed by BTS V with 20.8% and BTS Jungkook with 18.8%.
In addition to that, BTS Jimin previously was seen celebrating Pepero Day with ARMY on Twitter. He uploaded a selca back on 2014 and he uploaded a clip of himself goofing around with camera filter back on 2016.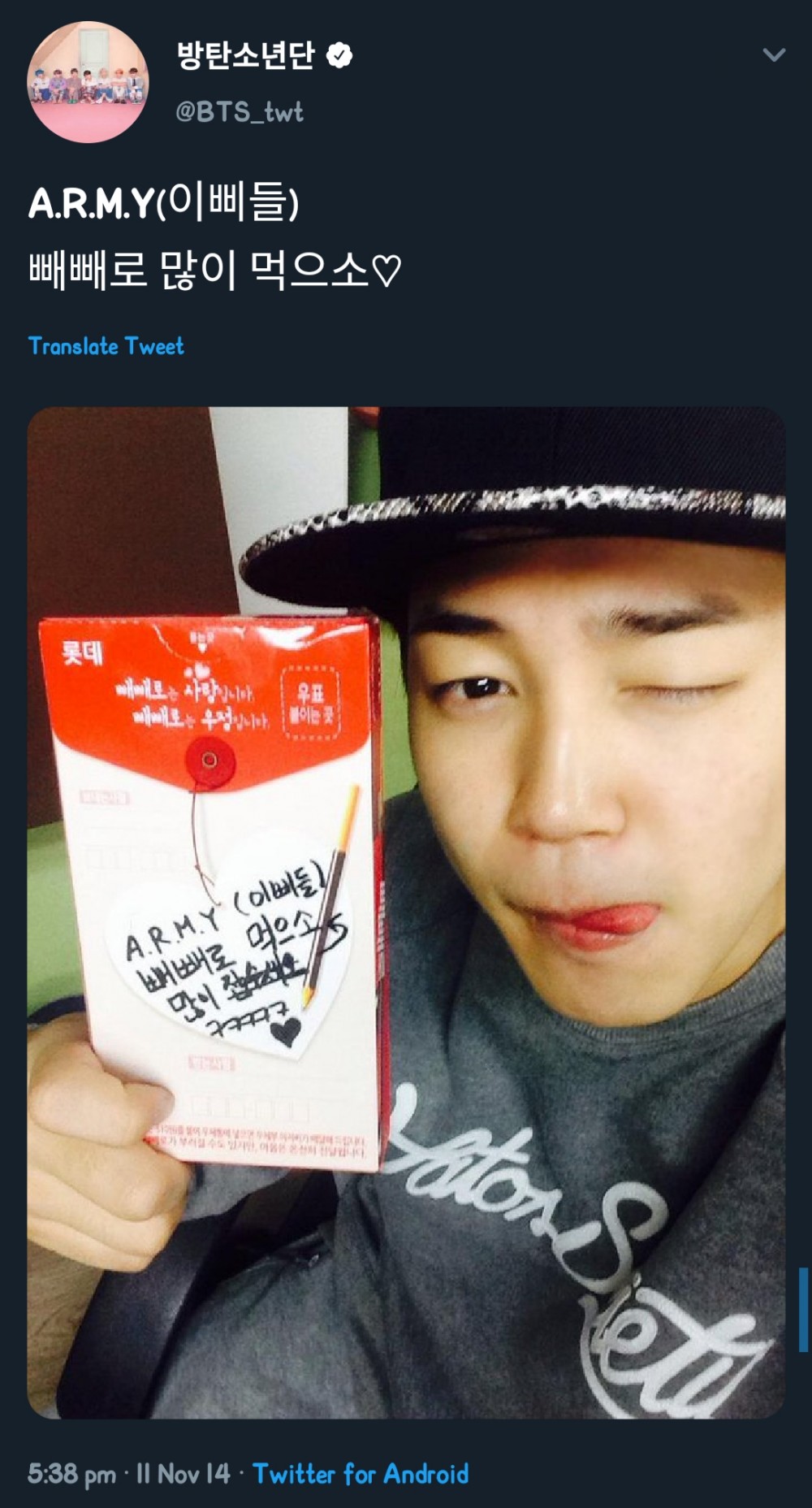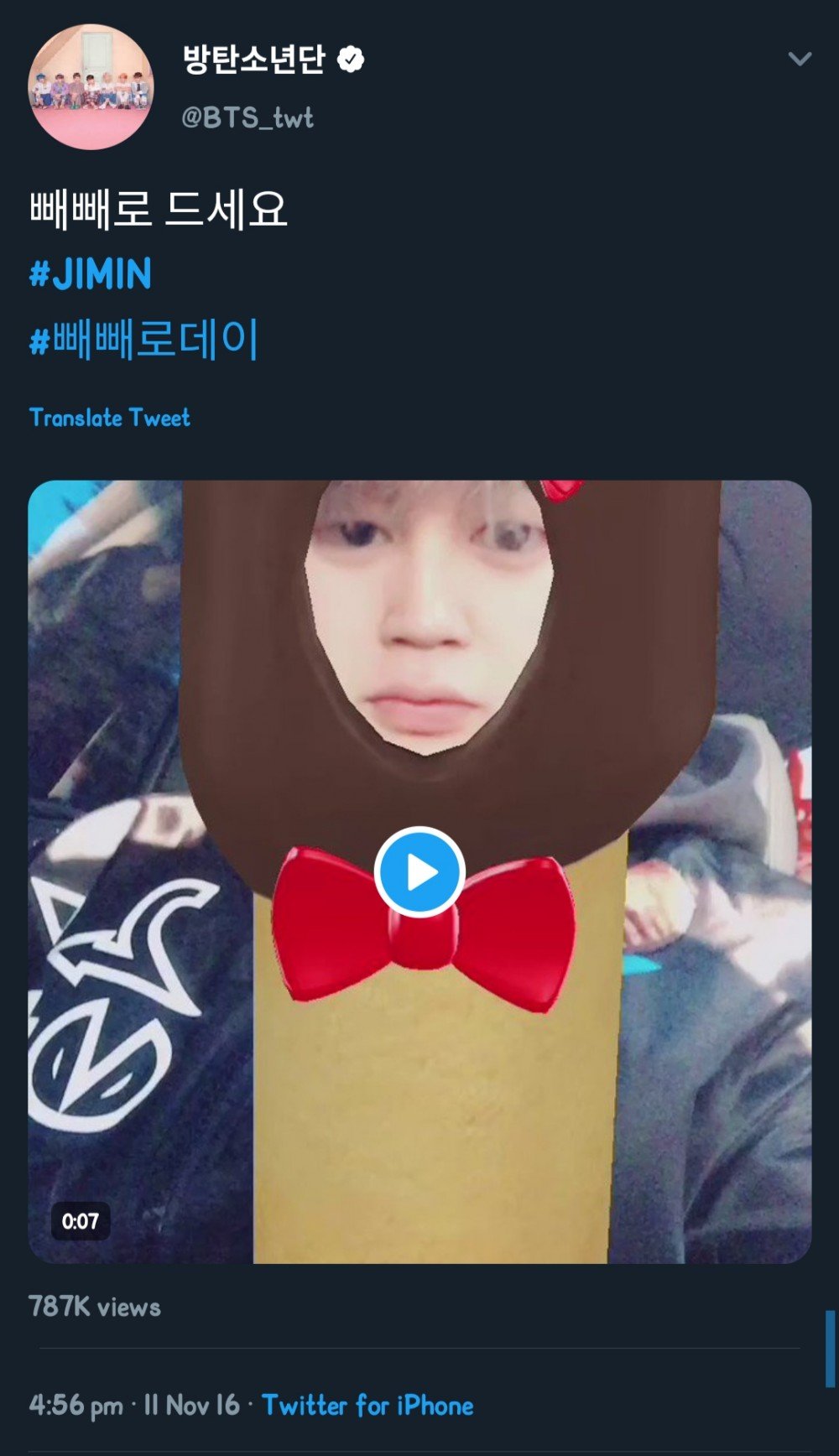 Congratulation to BTS maknae line for snatching the top 3 spot in the survey.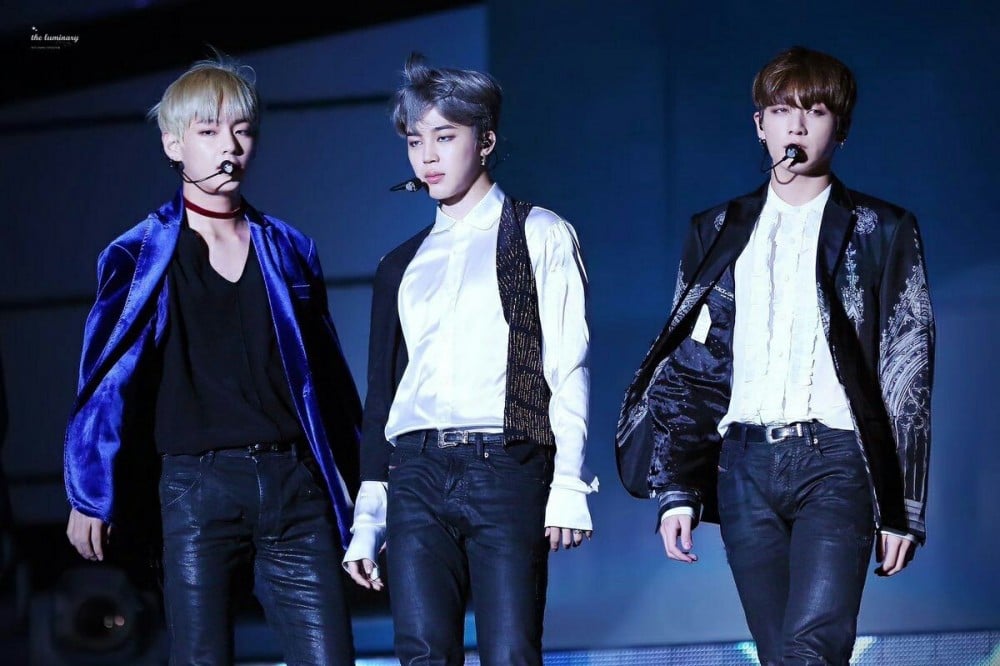 Sources

http://www.slist.kr/news/artic...