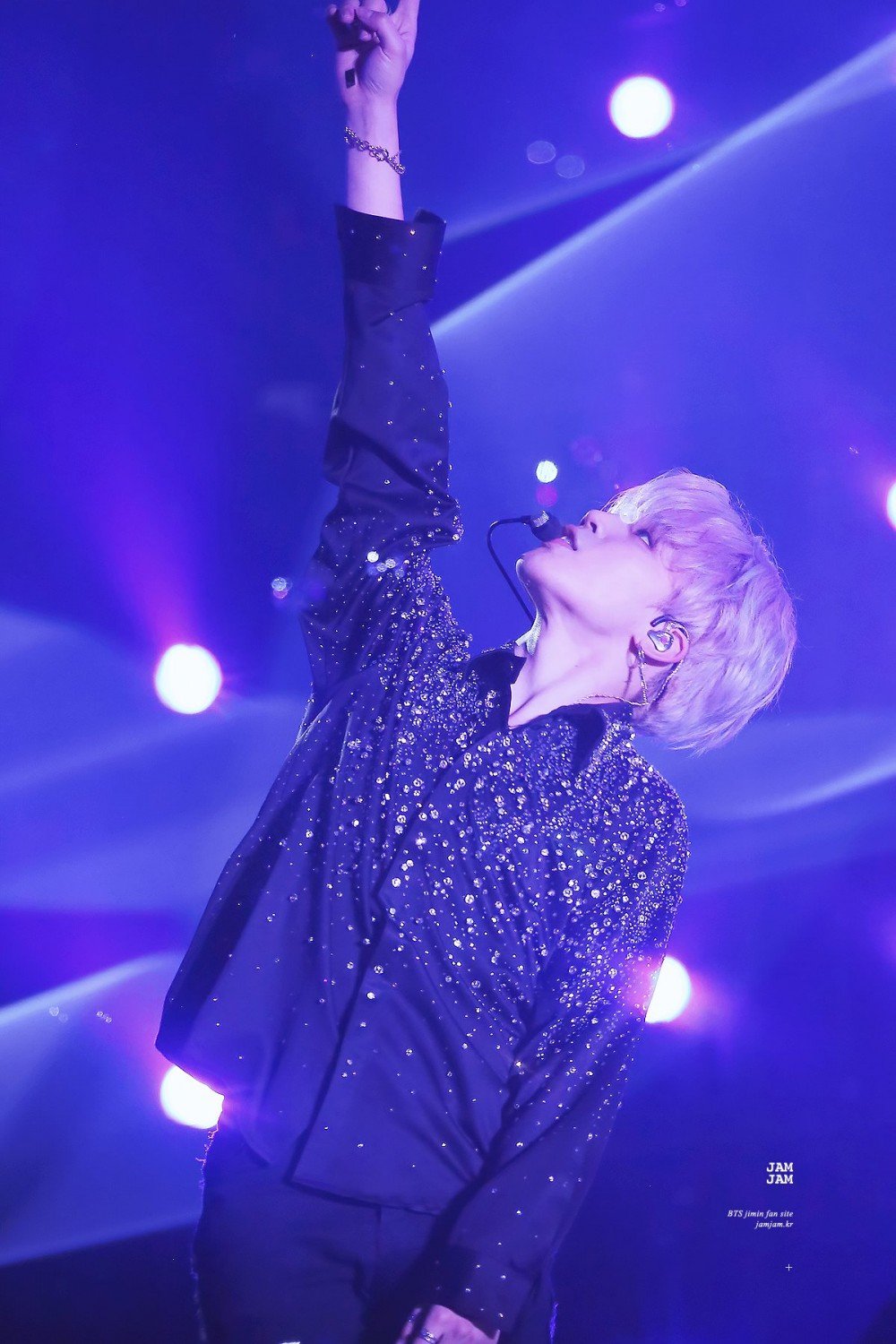 BTS Jimin set another record with one of his most popular solo song, 'Serendipity' when it became the only solo song by BTS members to be included among BTS top hits songs by CHARTMASTERS.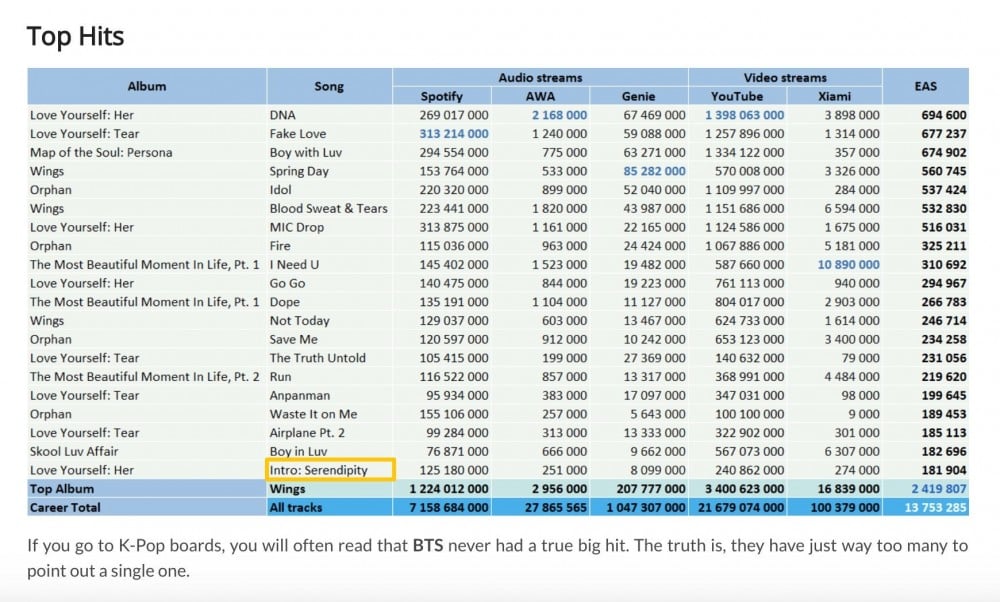 CHARTMASTERS, which collects and aggregates objective data for the music industry's accuracy, has released partial charts for all the albums of BTS. This integrated record chart in the form of a report on 'BTS album and song sales' is a data of the results of various charts including Spotify, Genie, YouTube and more.
The chart master also said it has applied specialized CSPC methods to better reflect the real popularity of each track and has strengthened the data collection staff of each country.
In particular, BTS Jimin's 'Serendipity' is the only solo song on a comprehensive chart of the total sales volume of each album, sales rankings by country, and streaming of songs released by BTS. It is noted in the ranking.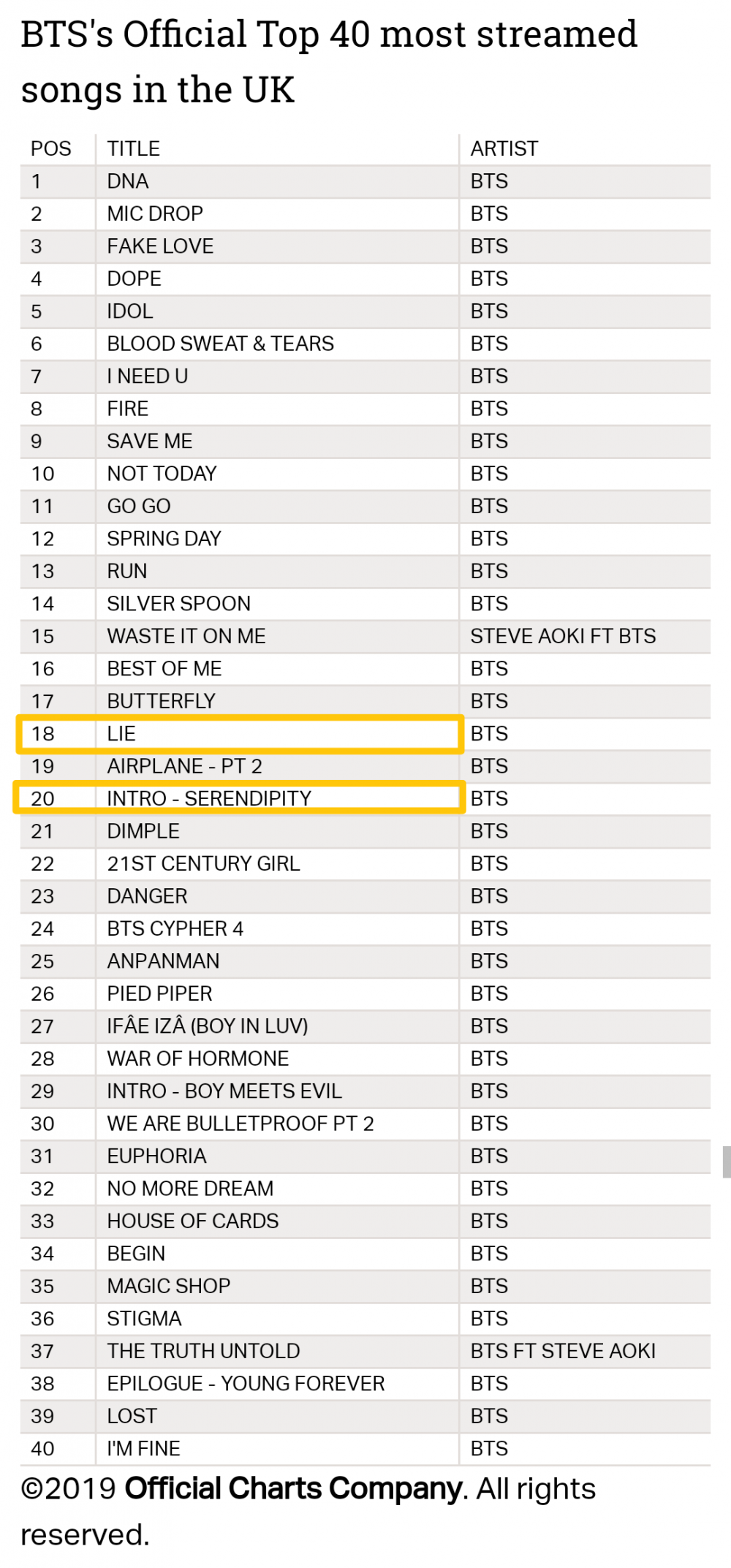 BTS Jimin's 'Serendipity' is proven to be the most popular solo song as it was recorded to be one of the most stream solo song in both CHARTMASTERS and UK official chart.
'Serendipity' currently still hold the position as the most stream solo song by BTS members on Spotify with over 126M stream while 'Serendipity' trailer on Youtube still hold its record as the most viewed comeback trailer with over 119M views.
Source
https://www.horsebiz.co.kr/news/articleView.html?idxno=52964#07MK
http://polinews.co.kr/mobile/article.html?no=426870#05Dq
http://www.fintechpost.co.kr/news/articleView.html?idxno=80874#0AXA
https://www.officialcharts.com...