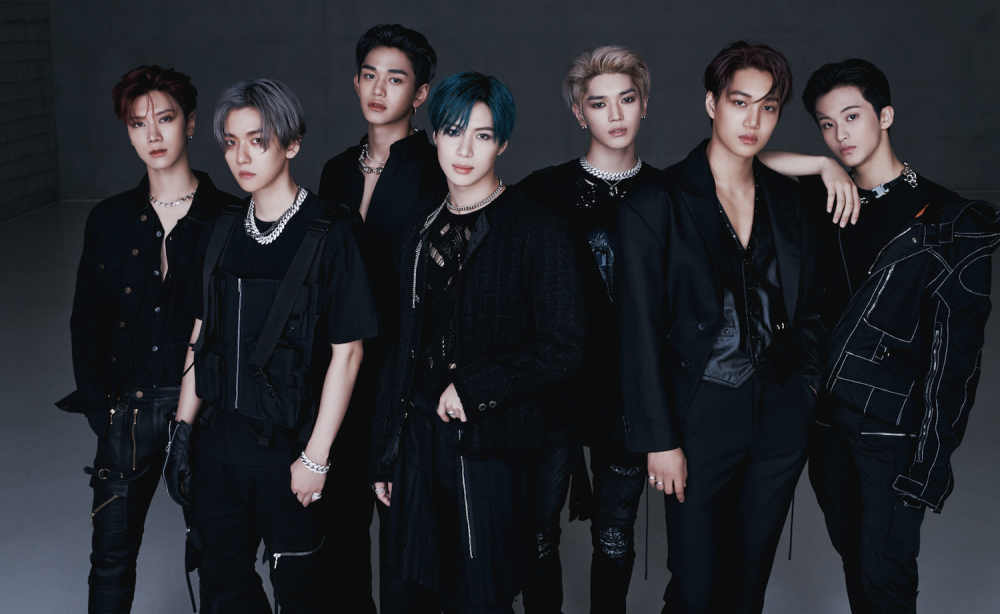 SuperM recently debuted at No. 1 on Billboard 200 albums chart with their debut album, becoming the first Korean act to do so. However, their chart position caused quite a bit of a controversy due to the group using heavy bundling.

To start with, a merchandise/album bundle or concert ticket/album bundle is when artists attach an album download to their merchandise ­—T-shirts, hoodies, even condoms— or concert tickets. Basically, you get your idols' merchandise and with a digital album on the side. It sounds great, but is it really?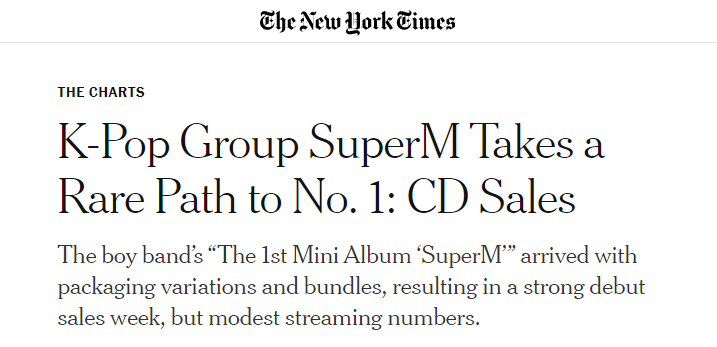 SuperM's chart position is not, and certainly will not be the last time bundling has caused a conflict in the music industry. The issue goes back to 2004, when Prince gave away copies of his album, Musicology, at every stop of his tour. A few months later, Billboard announced that concertgoers "must be given an option to either add the CD to the ticket purchase or forgo the CD for a reduced ticket-only price"."[1] Although there has been a lot of discussion about bundling since then, the topic was mostly brushed aside until Nicki Minaj spoke up against it in 2018 after losing top position to Travis Scott. "[…] when you have a No. 2 album to someone who's selling shirts and merch and selling passes for a tour that's not even announced yet, it feels like you're being tricked. It feels like someone is playing a game and beating you at a game as opposed to just selling music. I wanna sell music." said Nicki Minaj when she was asked about the issue on The Ellen Show.[2] A similar situation with DJ Khaled and Tyler, the Creator made the topic resurface in June 2019. Eventually, New York Times reported that Billboard had held a series of meetings to revise their bundling rules.[3] Apart from Nicki Minaj and DJ Khaled who couldn't debut at No. 1 with their latest albums despite using bundles themselves, BTS fans have also been very vocal about the issue since BTS is one of the rarest acts in the streaming era of music that reached No. 1 on the chart without using any bundles.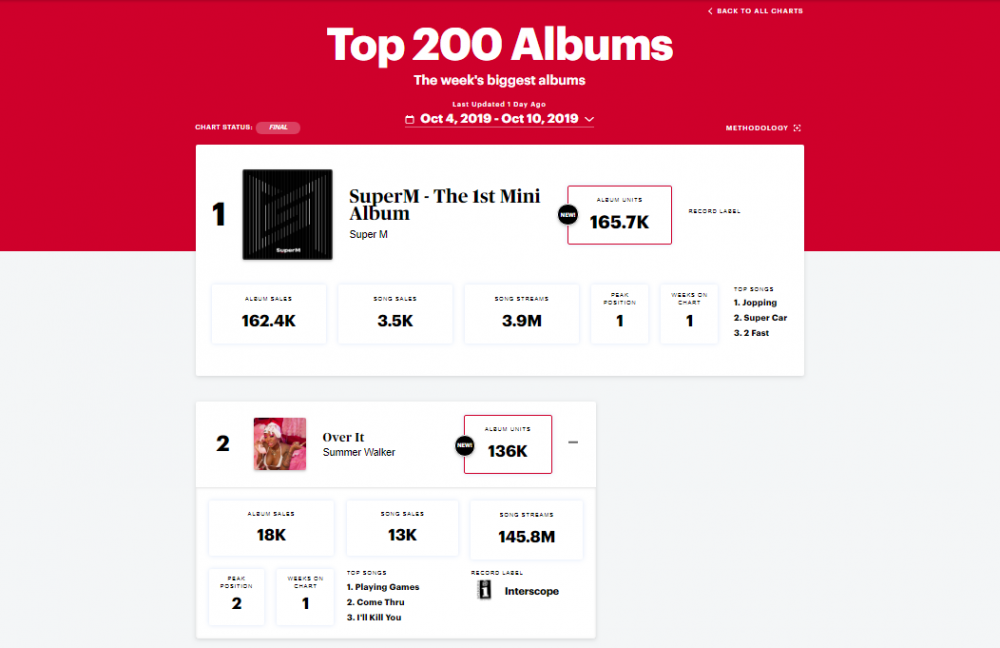 SuperM's album debuted with 168,000 album-equivalent units; 164,000 of them belonging to traditional album sales, less than 1,000 to track equivalent album (TEA) units and a little over 3,000 to streaming equivalent album (SEA) units.[4] For those who may not know, 1 album-equivalent unit equals to 1 album sale, 10 song sales, 1,250 premium audio streams, 3,750 ad-supported streams, or 3,750 video streams.[5][6]. Although the total units and album sales of the group is pretty impressive, the SEA units are concerning for an album that topped the chart in the streaming era. Plus, the group didn't have any songs on the Billboard Hot 100 chart, which is not usual for acts that go No. 1 nowadays. On top of everything, people claimed that Summer Walker, who debuted at No. 2 was "robbed" of the top position because of SuperM's bundling. Her album, Over It, debuted with 134,000 album-equivalent units and earned the biggest streaming week ever for an R&B album by a woman.[7] Even though Summer Walker used merchandise/album bundles as well, the fact that she charted 8 songs on the Billboard Hot 100 chart last week, and was predicted to debut at No. 1 as opposed to SuperM's No. 4 for the majority of the tracking week proves that she owes her position on the chart to people listening to her album rather than selling merchandise. It's also worth mentioning that Summer Walker is expected to stay in the Top 3 of Billboard 200 albums chart, whereas SuperM is predicted to fall out of Top 10 in the second week.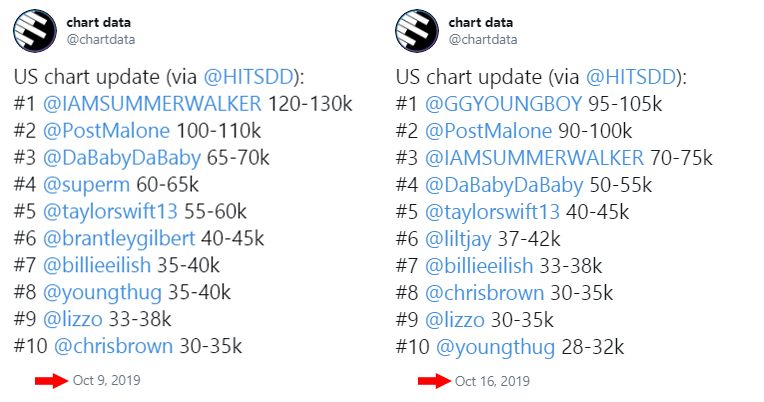 To give more perspective on SuperM's numbers, we have to look at previous Korean acts' achievements on Billboard 200. NCT 127, which is the original group of SuperM members Taeyong and Mark, landed No. 11 with their latest album, We Are Superhuman, earlier this year. The group also used merchandise-album bundles, debuted with 27,000 album-equivalent units, and fell out of Billboard 200 chart the following week.[8] EXO, the original group of SuperM members Baekhyun and Kai, debuted at No. 23 with 23,000 album-equivalent units.[9] The group didn't use any bundles, and their album stayed on the chart for a total of 2 weeks. BTS' latest album, Map of the Soul: PERSONA, debuted at No. 1 with 230,000 album-equivalent units without any bundles and charted for a total of 23 weeks.[10]
What's all the fuss about? Basically, bundles provide an artificial first week boost and bring no longevity on the chart, unless the artist has demand for their music from a large audience. Some very good examples are the majority of popular Western albums and BTS' Love Yourself: Answer, which had concert ticket/album bundles for a single stop of their Love Yourself Tour, debuted at No. 1, and stayed on Billboard 200 for a total of 51 weeks.[11] Simply, buying merchandise is not consuming music, and Billboard counting T-shirts and hoodies as album sales is certainly not well-received among music enthusiasts.
So, why do artists bundle? First, of course, to sell albums. In Western artists' case, despite having huge numbers of album-equivalent units attached to their albums' names, majority of them come from streams, and streaming platforms don't pay as much as you probably think. However, popular Korean groups are known for already having huge sale numbers. SuperM members —with their original groups and as solo acts— have sold a total of 14 million albums, an impressive 12 million of that belonging to EXO.[12] Besides, if profit is what they were concerned about, it wouldn't make sense that SuperM's merch is available only in the US, which brings us to the second reason why artists bundle: to be able to say they have a No. 1 album. Having a No. 1 album in the US, the center of music industry, brings huge publicity. In SuperM's case, it's negative publicity, but it is publicity regardless. So, can we really blame SuperM, SM Entertainment or Capitol Records for wanting to reach that spot, even though it was obtained via using "all sorts of gimmicks"?[13]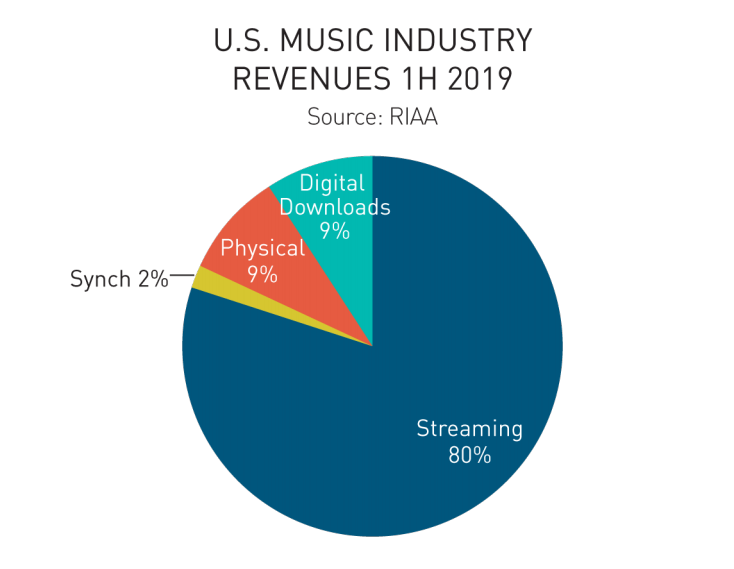 What fans should be asking in this situation is how bundling affects their favorite artists. Sometimes, bundles can be the reason why artists are losing money. There have been cases of merchandise/album bundles with T-shirts costing only $15, making it hard to see how artists are making profit at all. In SuperM's case, merchandise/album bundles with T-shirts cost $35, so losing money probably isn't an issue for the group, unless they are giving a large amount of their profit to Capitol Records. The effects of bundling in SuperM's case are more emotional than economical. When Billboard 200 announced the group's album debuted at No. 1, they also announced that it has more than 60 merchandise/album bundles. SuperM is accused of cheating, using gimmicks, being frauds, and many more that are obviously not pleasant words for artists to associate themselves with. Their performance on the charts compared to Summer Walker's and other Korean acts' will most definitely provide a better perspective on the group's achievements, but it seems that their debut on Billboard charts is bringing more bitterness than joy for now.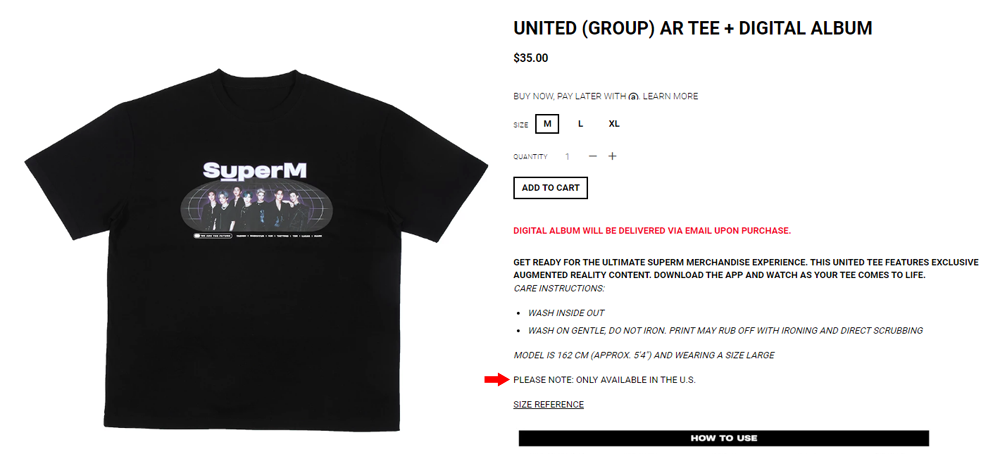 In conclusion, after explaining how bundles work in the music industry, can we say SuperM "cheated" their way to the top with their bundles? Not really. Does this make Billboard's system fair or reasonable? Definitely not.

SuperM should not be held responsible for the way Billboard handles their data. However, they should have been ready for the negative response after providing an open example of how easy it is to stretch the rules. SM Entertainment and Capitol Records should be held responsible for taking the risk of ruining their artists' image by using "gimmicks", rather than trusting the fans to help them grow into the market naturally like EXO and BTS did. And finally, SM Entertainment should be held responsible for giving green light to this project in the first place, rather than promoting EXO, NCT/WayV and SHINee, who already have well-established international fanbases ready to support their favorite artists instead of seeing them get mistreated and overworked.
We are hoping that Billboard revises its bundling rules, and SuperM continues their growth as artists in a fairer environment.