After topping the Billboard 200 album chart at #1, SM super group SuperM dropped only 10 spots to place at #11 in it's second week on the chart.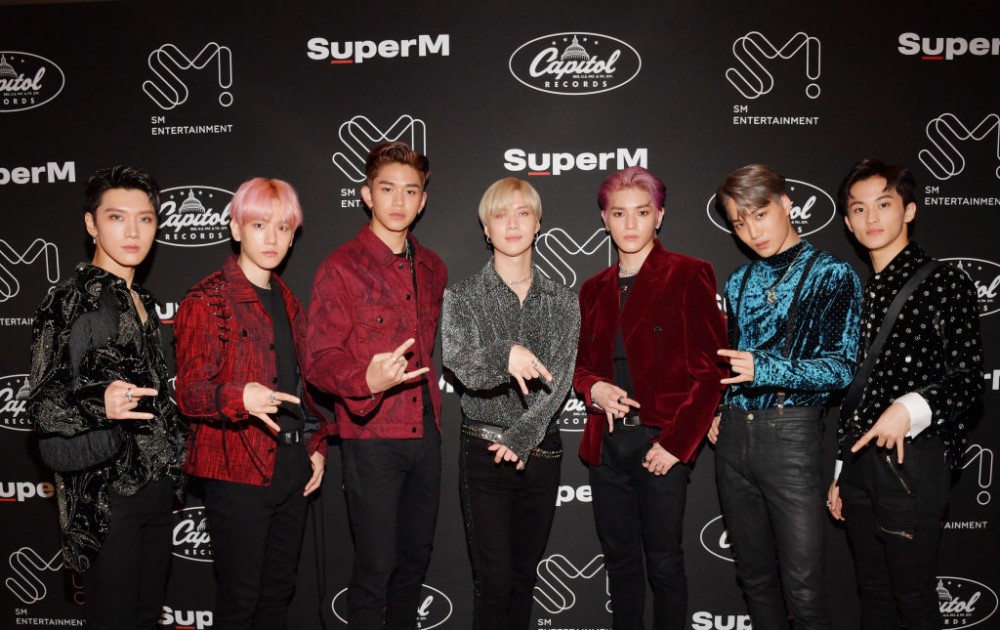 SuperM's self titled first mini album sold 31.4k copies in it's second week on the Billboard 200.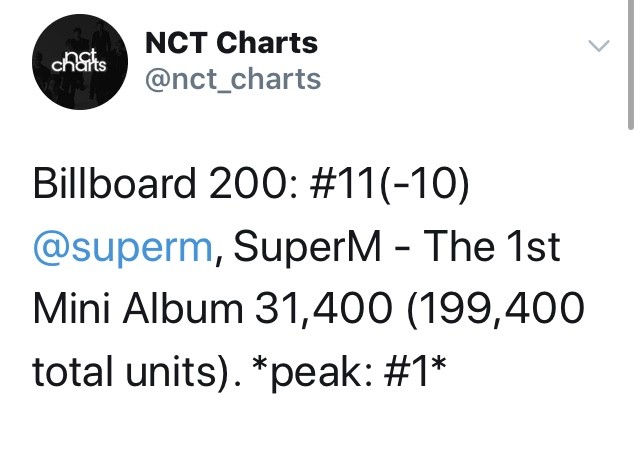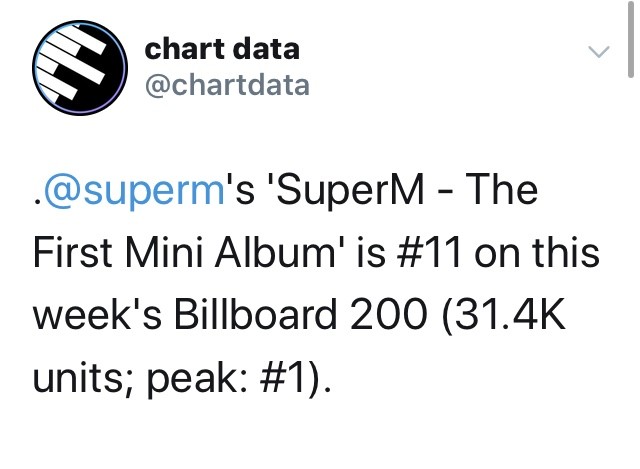 Combined with the 168k units sold in it's first week, sales for their debut album currently stand at 199.4k, almost 200k copies sold in 2 weeks.
After making history, being the only K-pop group to have it's debut album hit #1 on the Billboard 200 chart, fans praised the group for it's steady 2nd week sales!