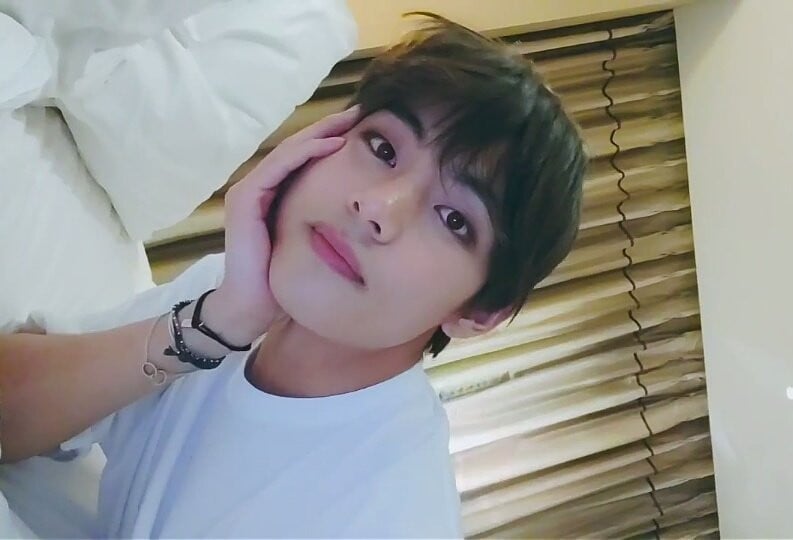 It's been a handful of days since BTS V's VLIVE became "Fastest to reach 200M views", it already has set another standard record for others to follow. Trend setter V's Vlive from June has become Fastest to reach 1B hearts of 2019 in almost 4 months.(till date)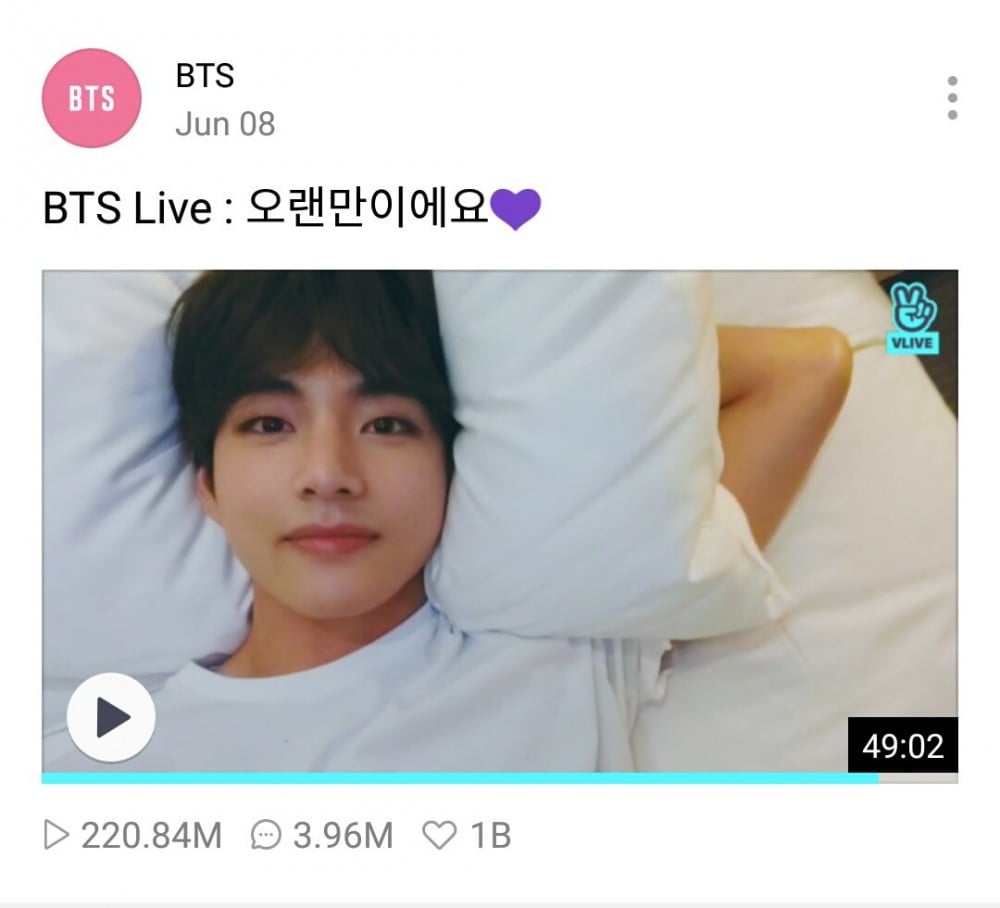 VLIVE App has a feature of sending hearts to the Idols' videos, for fans to show how much they love and appreciate the presence of Idols which is very important as it brings in positivity. Fans all around the world seem to have missed the Idol and showed their love in virtual form.
This VLIVE has joined others in 1B club (with BTS SUGA), making this Vlive:
Fastest Solo Vlive to reach 200 M views
Fastest Solo Vlive to reach 1B hearts
2nd most viewed & 2nd most liked solo vlive of 2019
Charting since 4 months of broadcast
Voted as #1 video on Vpick weekly poll
Owing to this, the VLIVE is back in top 5 in weekly and daily charts. Its Charting at no.1 in daily chart.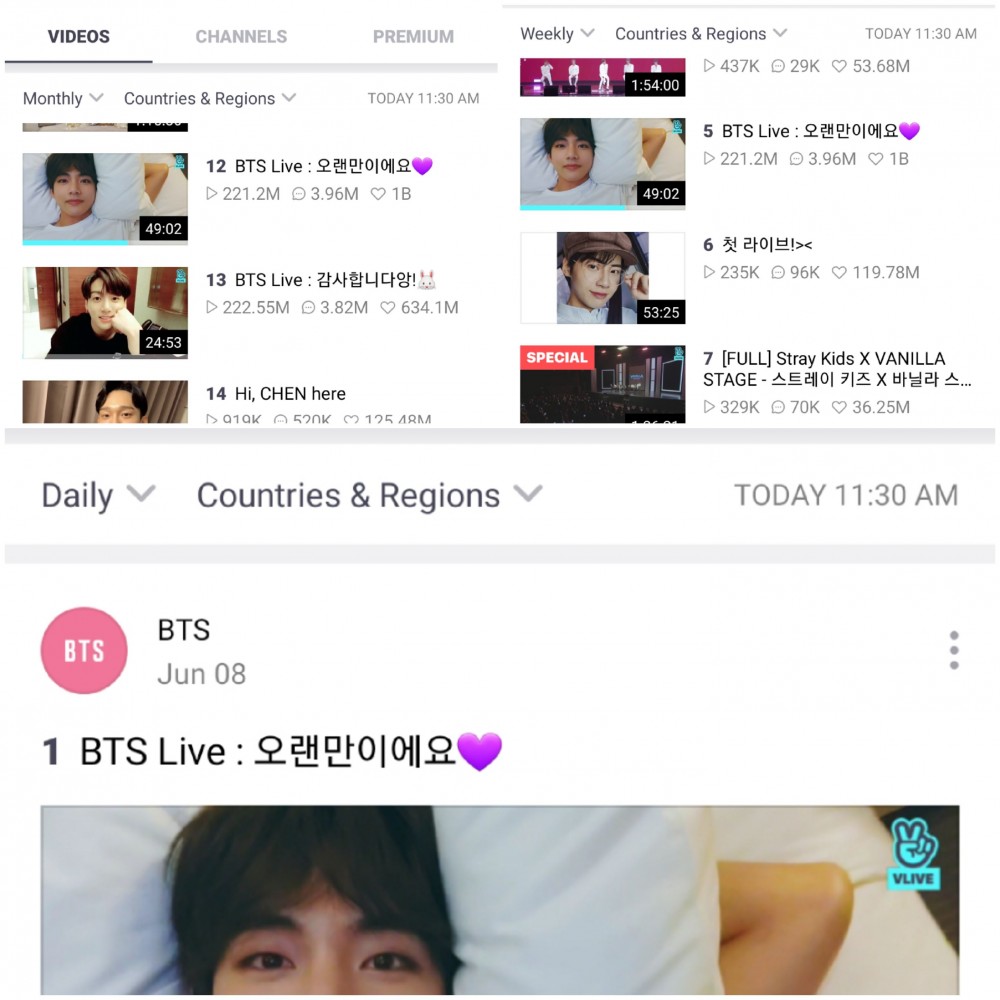 Congratulations to BTS V and BTS for hitting another milestone.
You can watch the video here: