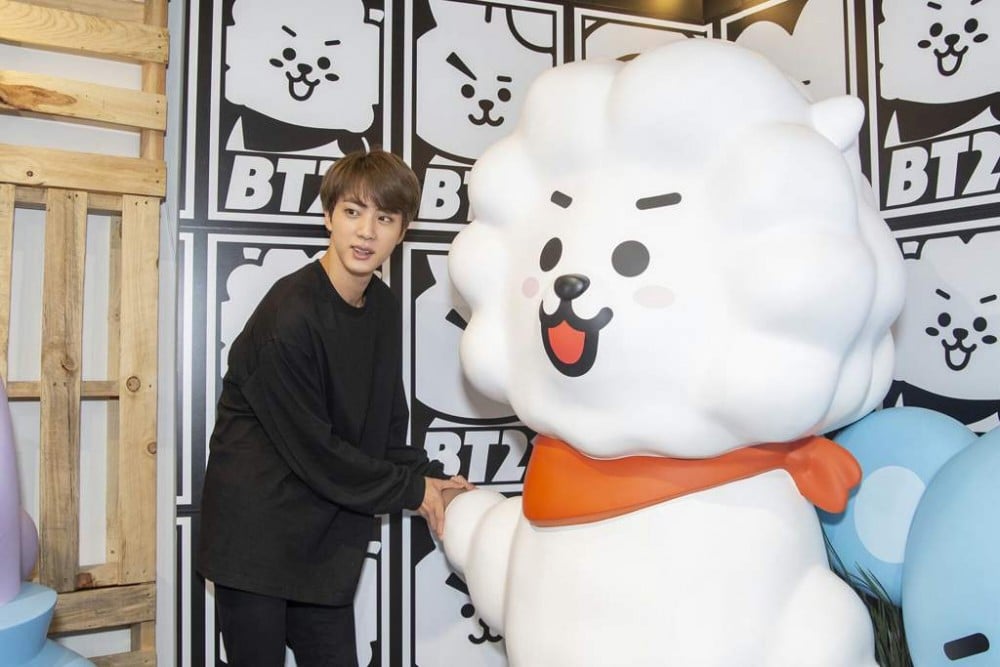 BTS member, and Worldwide Handsome, Kim Seokjin has an impressive list of achievements that he's cultivated on his own. He has been highly praised for his vocals on the group's popular 'Fake Love' track by the Korean Music Award (KMA) committee, and he has also been granted the nickname 'Silver Voice' by the Recording Academy (Grammy) panel for his magnificent vocal abilities. His latest self-composed song, Tonight has broken several records like topping the SoundCloud charts, becoming the most commented song on SoundCloud within the first 24 hours,being the fastest song to reach a million streams within the first 30 minutes of release, and even being on local radio charts around the world. The song was even used in Korea's MBC channel animal show No Matter How Long I Look at You, You're Beautiful. Jin himself has said the song is in honor of his pets who have passed away, only making sense that the song would be used in a show about animals as well! And of course, who could forget his titles given to him by panels of professionals in regards to his almost perfect looks, being named the World's Most Sculpted Face and No.1 Golden Ratio Face as well. Perhaps maybe even science is trying to tell us all that Jin really is the most handsome man on earth?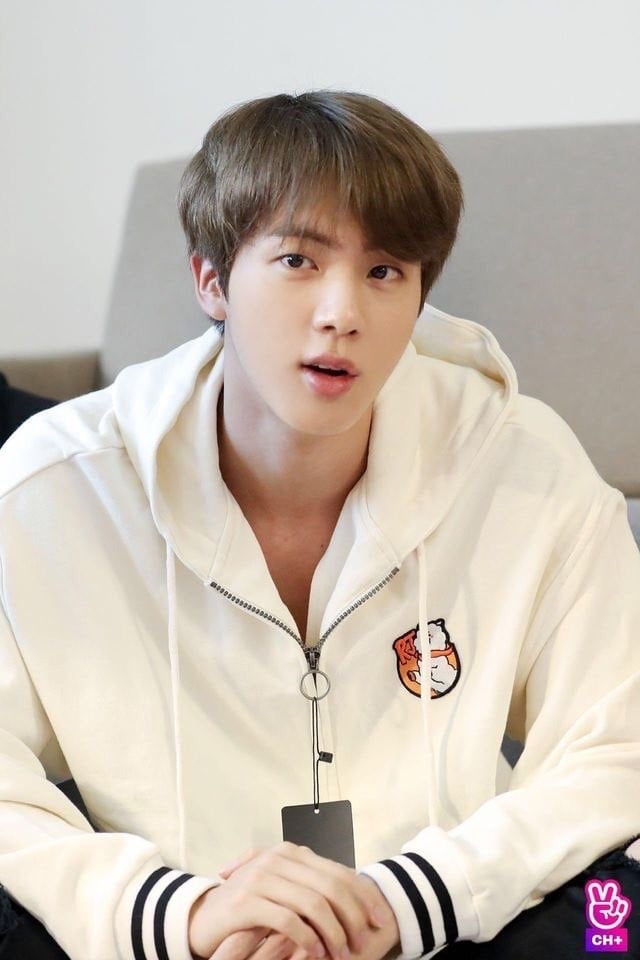 Adding to his list of achievements is the popularity of his own creation, RJ the kind alpaca. RJ is a character from the BT21 Collection of Line Friends, a South Korean character line. RJ was designed and named by Jin himself, from the physical appearance to the backstory. Jin's character was designed based off an alpaca, having such features as a white, fluffy coat, a sweet face, a kind personality, and a signature red bandana tied around his neck. With such a soft personality and appearance, it's no wonder why RJ has been getting attention from the media and public. RJ the kind alpaca has had his several moments under the limelight, just like his father, Jin. RJ has made several appearances in Korean dramas and shows, has had his merch being used by other celebrities around the world, has gone viral online, and even had his merchandise sell out! RJ certainly possesses charms that can melt not only ARMY's hearts, but also the hearts of people around the world, just like his papa Jin! RJ can pretty much be known as the BT21 King!
Still need some convincing? Well, let's lay out some examples of RJ's work...
1. RJ is the King of sales! RJ merchandise have always sold out first worldwide (Korea, Japan, USA, Hong Kong, Taiwan, Manila, Malaysia and many more).
RJ has shown his popularity as a BT21 character amongst fans and the public. To be able to buy RJ merch has become a mission for many. Many items like plushies, cushions, stationery, and more have become difficult to obtain due to RJ's high demand. Do not even get us started on limited edition items! RJ's limited edition items sell faster than hotcakes, making it a fight against time for many fans who want to purchase his merch! Many often find themselves disappointed yet proud to know their favorite BT21 character is selling out fast like BTS concert tickets!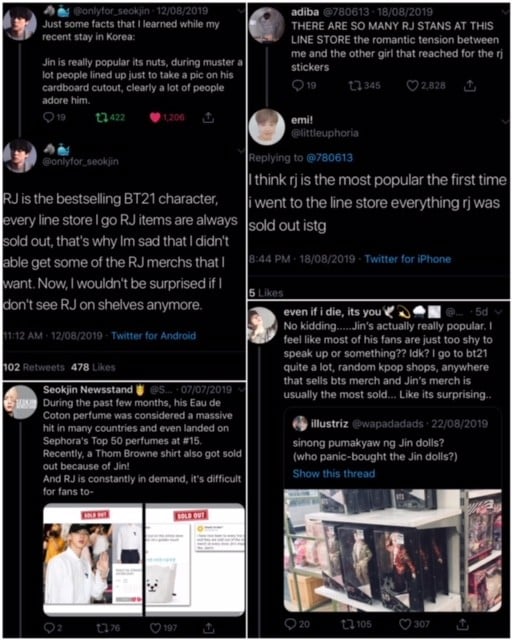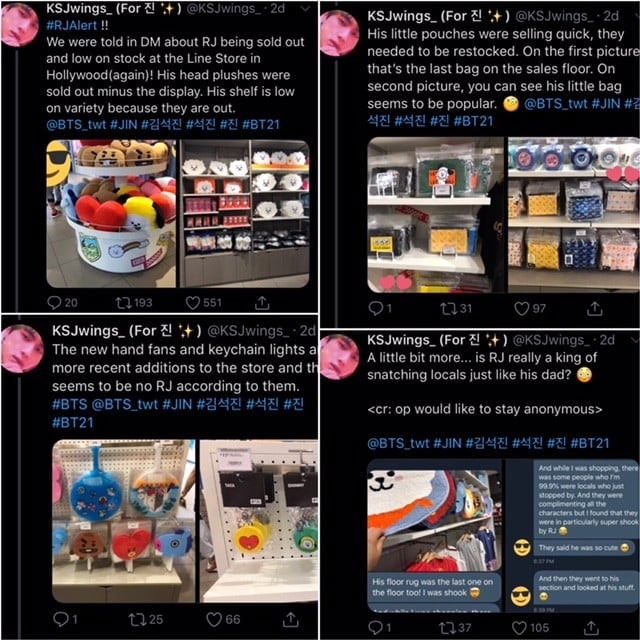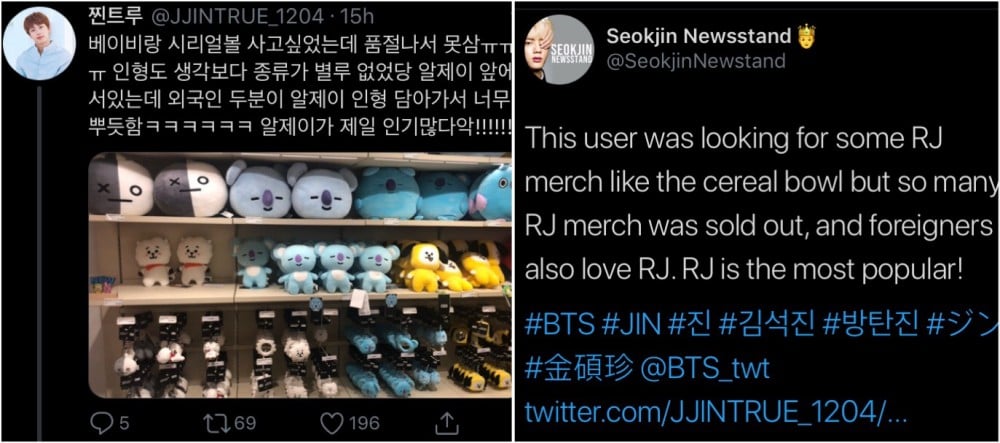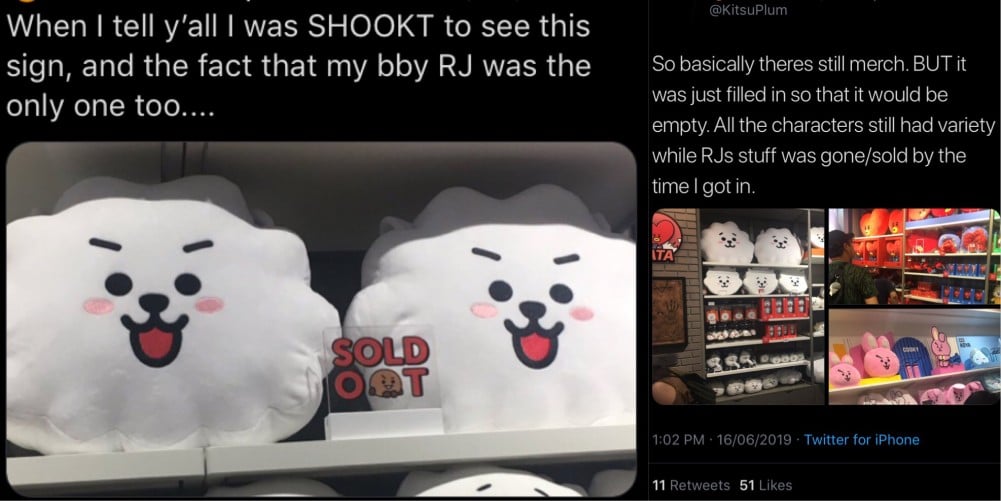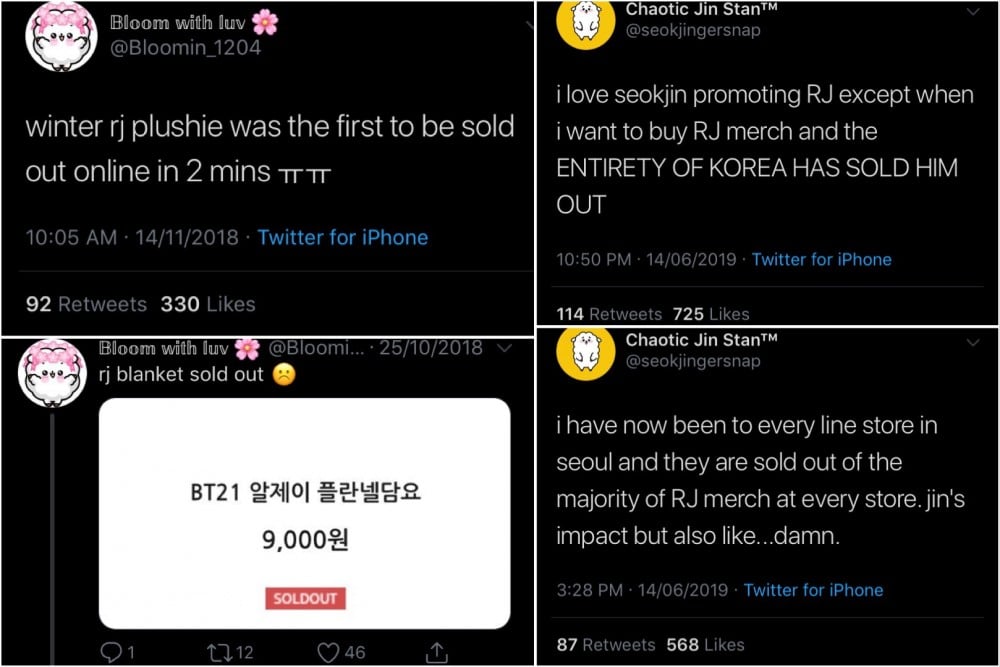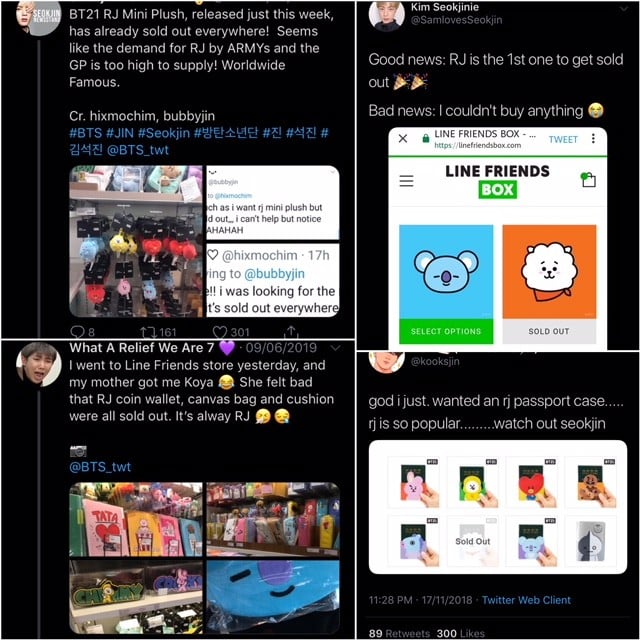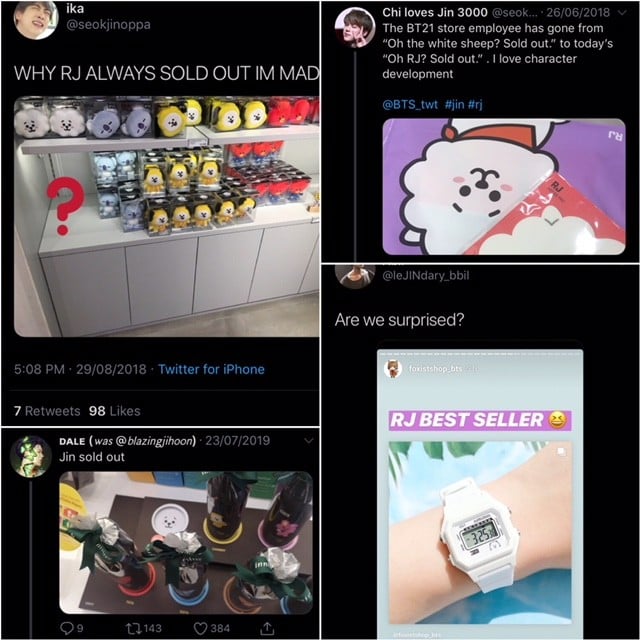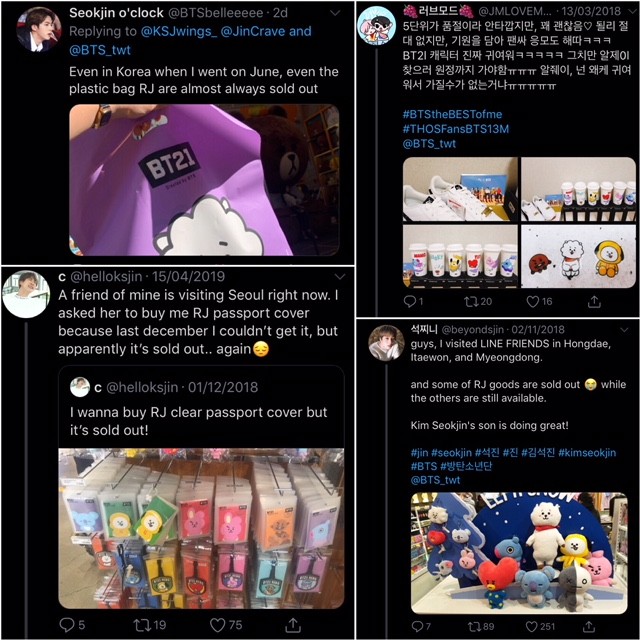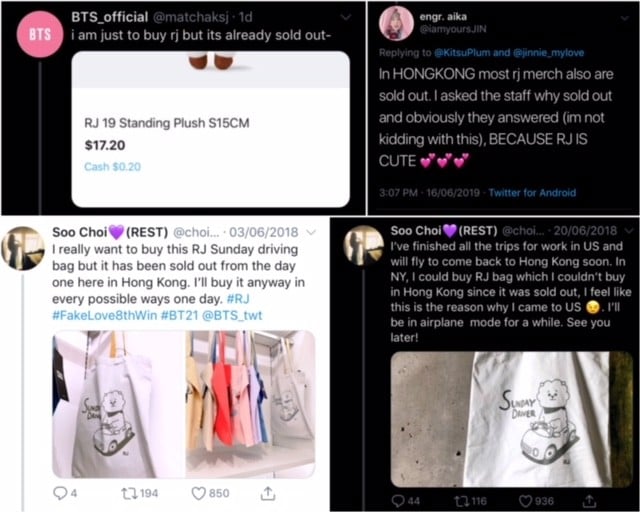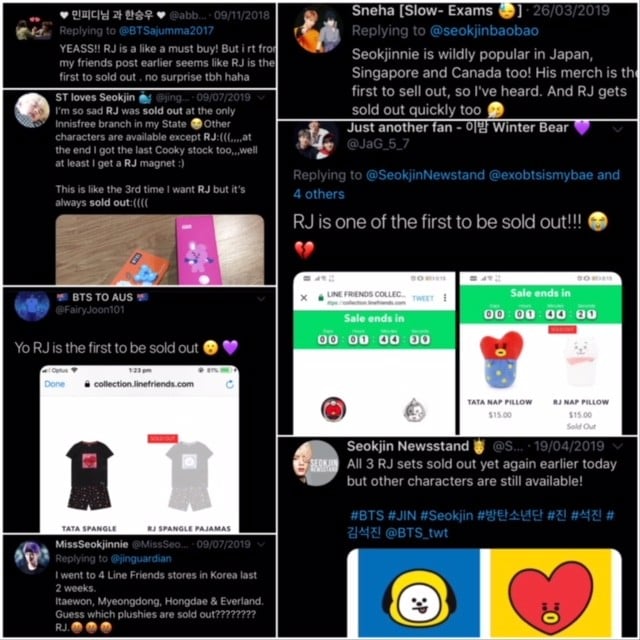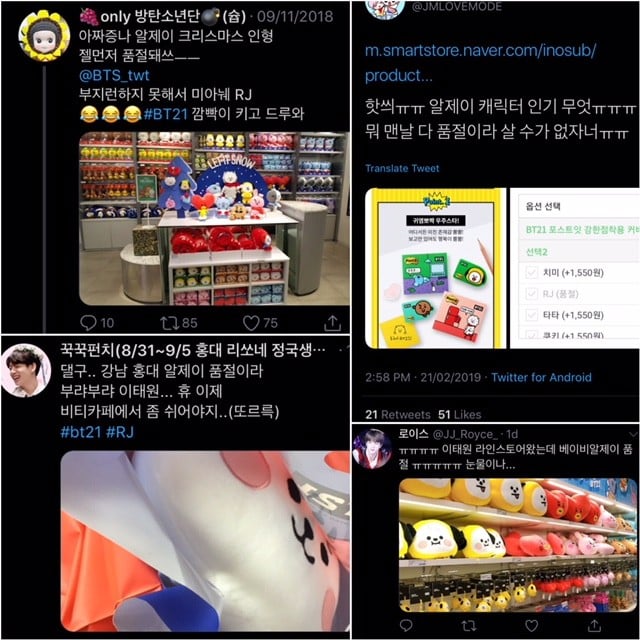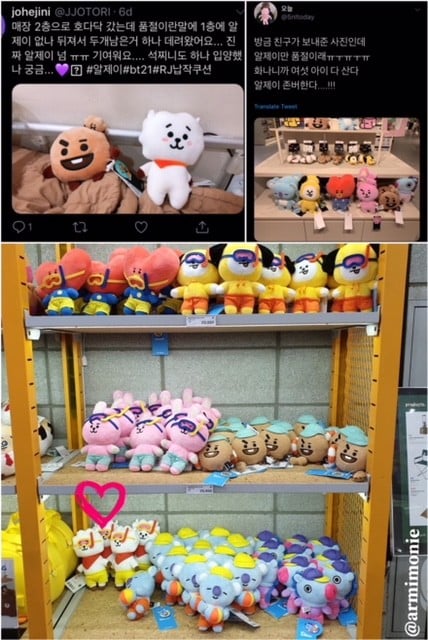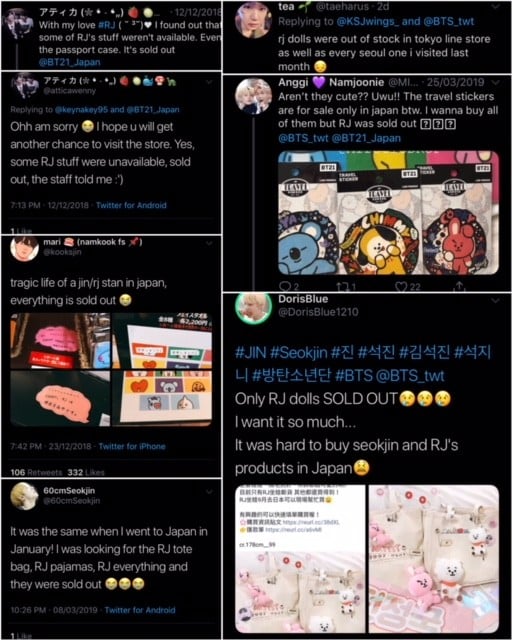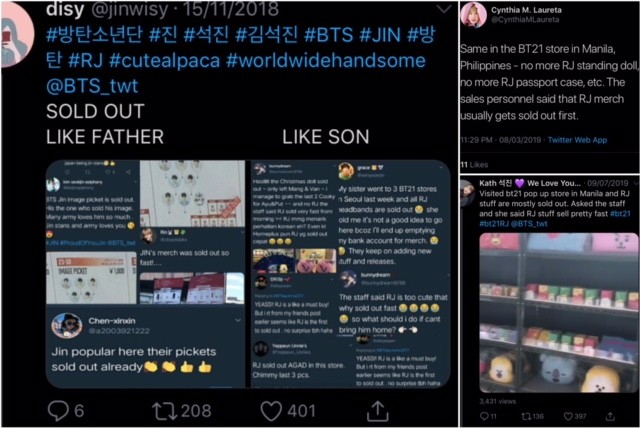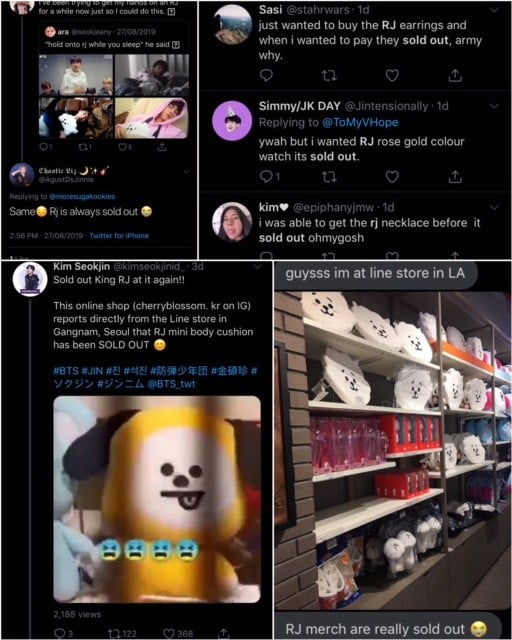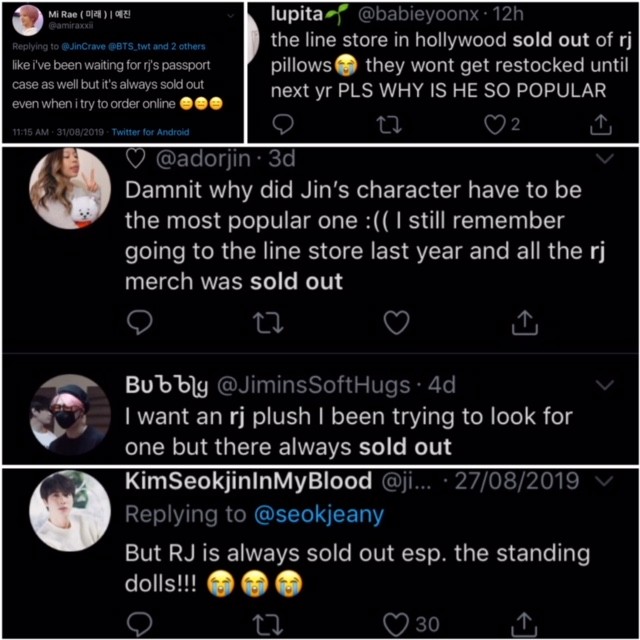 2. RJ has had cameos in K-dramas! The first among BT21 characters to achieve this
Fans were surprised and excited to notice that RJ had made a cameo in Netflix's K-drama, "My First First Love". But this isn't the only time kind RJ has made an acting cameo! Another drama where you can anticipate RJ's appearance is "In Seoul" (Playlist x Vlive). RJ is the first among the BT21 characters to make a cameo appearance in K-dramas, and he still continues to grace audience in more shows.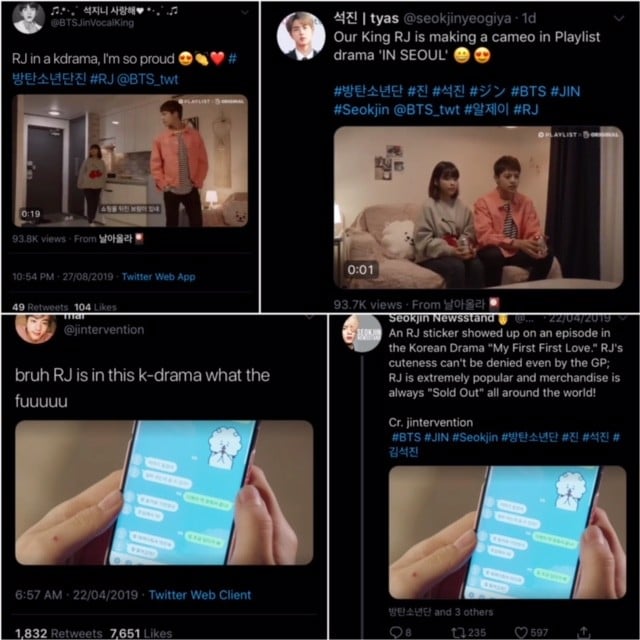 RJ also got a shout out from Netflix
3. RJ has had his fair shares of Iconic Moments
If you still don't think that's impressive for a little alpaca from the mountains of Machu Picchu, then we'll list out more of his iconic moments!
While attending the Billboard Music Awards in 2019, Jin decided to bring along a guest! Can you guess who? His son RJ! This memorable moment was written down in an article by Teen Vogue from writer P. Claire Dodson. The article mentions fan reactions to the moment.

Even TIME Magazine noticed Jin's guest at the Billboard Music Awards. Writer, Raisa Bruner, wrote an article for the magazine and made sure to include the red carpet moment of father and son!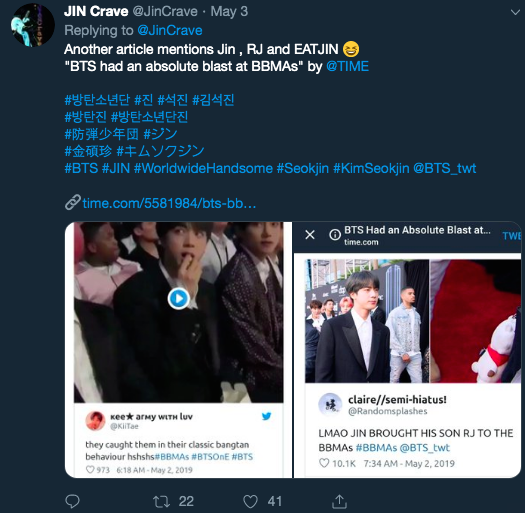 When BTS performed on GMA in New York, RJ had once again let his popularity be known. During the concert, a fan had lifted up their RJ plush doll and prompted the crowd to all start chanting RJ's name! The video of this moment has garnered over 885k views alone!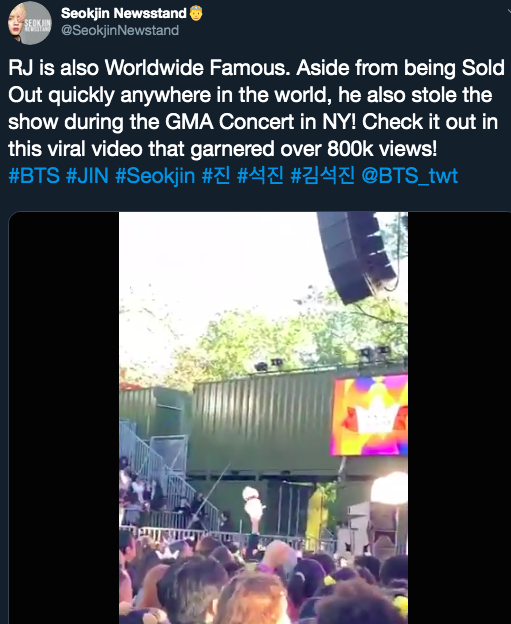 Once again, this is not the only viral video RJ has. Another video that was circulating twitter not too long ago portrayed an RJ mascot jumping and dancing around playfully with joy! No better representation of the true personality of this kind alpaca. Many were raving about the video and how cute it was. The video became another memorable moment of RJ, taken by a fan who was attending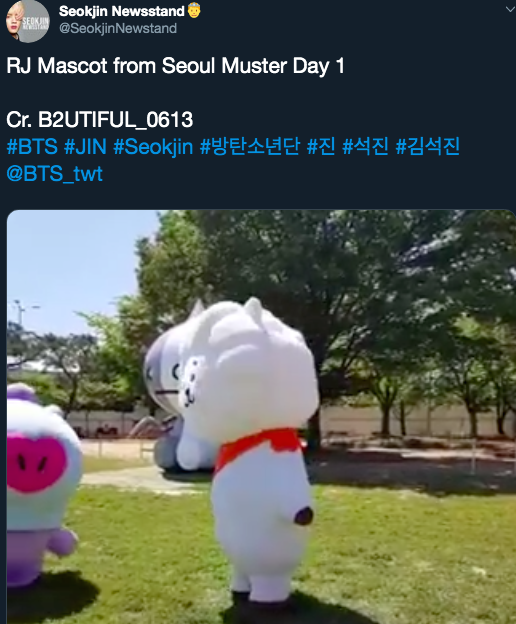 BONUS: Mr Sandman RJ version that melts everyones hearts
4. RJ has made appearances with celebrities and famous people around the world
Jung Yumi, actress (Train to Busan)
Seohyun (SNSD, actress)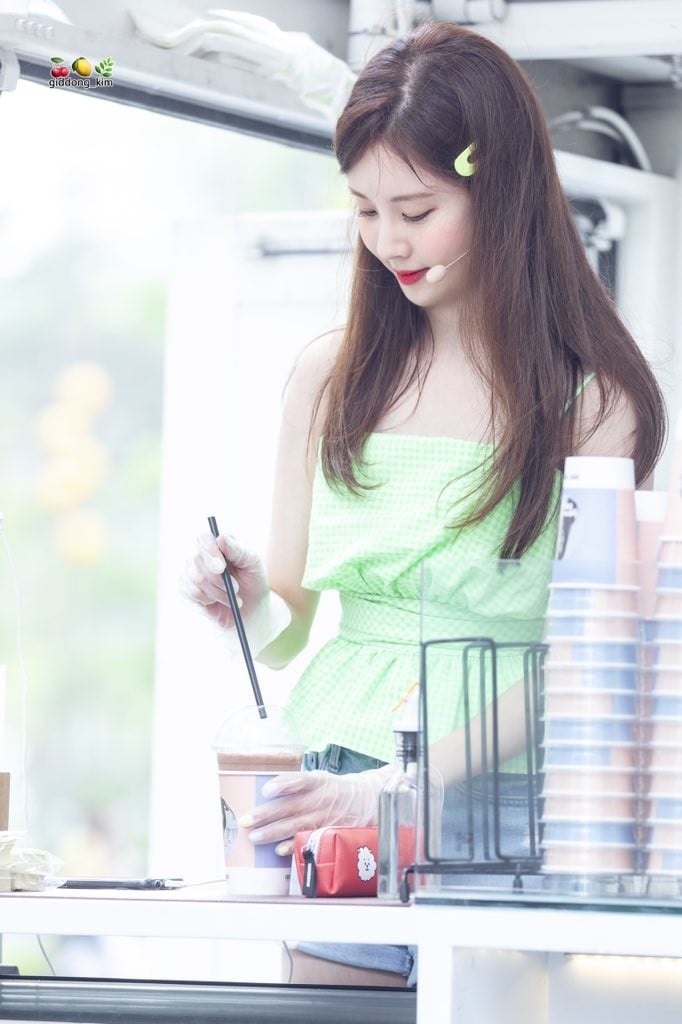 GOT7 Jinyoung
Luke Thompson, Japan Rugby player
Ghea Indrawari, famous Indonesian singer
She even wore Reebook RJ shoes in one of her TV show
Natascha Aisawan, famous teen model from Thailand
Park Chanmin, SBS Anchorman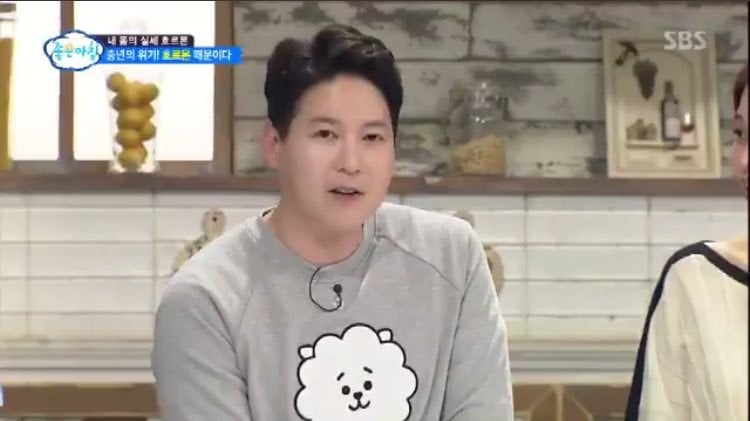 The Dragon Prince, a Netflix series by the head writer and director of Avatar: the Last Airbender posted a photo of Bait plushie with RJ keychain via the show's official twitter

Mutya Orquia, famous teen actress from Philippines
She also confessed her crush on BTS Jin in a TV show recently
BTS member, Kim Seokjin, is simply remarkable. He had started a simple design when imagining RJ and had grown to love his character so much that he shows him off and brings him along. And while the actions and Jin's affections for RJ are cute and eye catching, it's also a very strategic selling and business point. Jin designed a cute character who many can't help but love, even himself. Add to that, the fact that Jin carries the little one around with him, along with promoting his merchandise, also makes people realize how cute this little alpaca is! Not only are fans and the public taken by this cute character, even BigHit (BTS's management company) staff has been seen with this little white cloud's merchandise. There is no doubt that Jin is passionate and proud of his creation, his "son," RJ. But can you blame him? Really is there anyone that can resist the cute and precious alpaca RJ (aka) King of BT21? Yea, didn't think so!