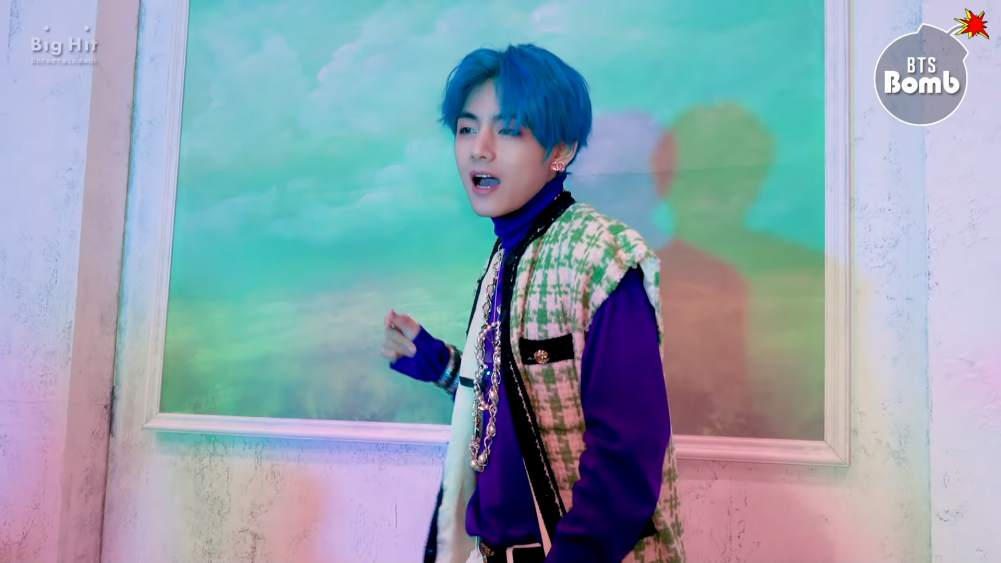 On the official YouTube channel for BTS, the company frequently shares snippets of what the boys are up-to during their free time. These bangtan bomb videos give their fans great joy as they can watch how their idols behave normally when they are not performing.
The bangtan bomb released today was focused on Kim Taehyung aka BTS V.

Fans collectively lost their minds when they saw Taehyung aka BTS V be completely himself and sing along in his beautiful voice to the song that was playing in the background. He was singing parts of the song "One Last Time" by Summer Salt.
What was even cuter was the fact that he made up lyrics on the spot for some of the verses and sang that in the tune of the song! How adorable! His creative mind improvising at will is truly a pleasure to watch.
The way he was acting out parts of the lyrics while singing in his deep voice made us feel like we were watching a one-minute musical starring Kim Taehyung.
BTS V always delivers in terms of visuals but in this particular video, he was truly enchanting! The blue-hair, his attire, the entire aura around him was magnificent!
Hope the company keeps serving us with these mini-feasts again and again, regularly. We are always starving for more BTS V content. Bring it on!