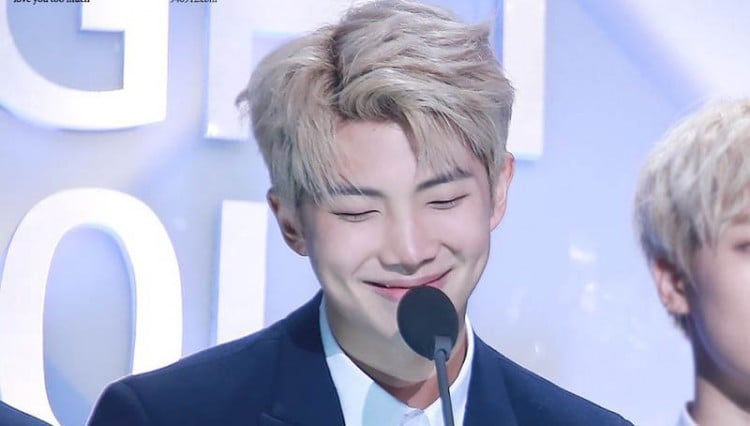 BTS member RM may be a successful K-Pop artist with a global fanbase, but he never forgets to share the fruits of his success to the needy. In fact, the BTS leader recently donated 100 million KRW to the hearing impaired.
The news, actually, came from the Seoul Samsung School after they announced on their page the laudable gesture that the BTS leader made for the benefit of students with hearing impairment.
As a rapper, composer, and record producer, BTS member RM wanted to help those with hearing disabilities by giving them a chance to enjoy and appreciate music. His donation will go to the advancement of the cause.
"RM conveyed his wishes to enjoy music in a variety of ways together with students who have auditory difficulties. We plan to use the donation to maximize music education and participation in artistic performances available for students who are impaired," the school announced.
RM made the donation without much media fanfare last September 12, which is in time for his birthday to advocate the provision of music services for students with hearing impairment.
Seoul Samsung School is one of Korea's leading schools for special education, which employs music, movement, and linguistic pedagogy. The academic institution offers music education to the students in need of auditory aid. It has around 120 students from kindergarten until high school.
Being the leader of a globally popular group such as BTS, RM is charged with a lot of responsibility, and he has been praised for ensuring the balance and order in his seven-member group. He often shows maturity when he speaks to the press about his role as a leader, showing how much he understands the expectations of the label and the fans.
"When I perform my role well, I feel proud. Recently, as always, I have a lot of worries. The biggest worry is the transitioning period [we are going through]," RM said in an interview with South China Morning Post.
BTS leader RM also shares a profound understanding of their status as global superstars and unofficial heralds of the new Hallyu wave gripping the world.
"If the beginning [of success] is called the quickening period, the middle is called the transitioning [period], then I don't know what to call the end. I like to think that we're always in that transitioning period," he said in a video diary he shared with their BTS ARMY fandom.