According to a brand reputation analysis by the Korea Reputation Center (KRC), BTS member Jimin was named the Top Korean Male Idol for the month of September.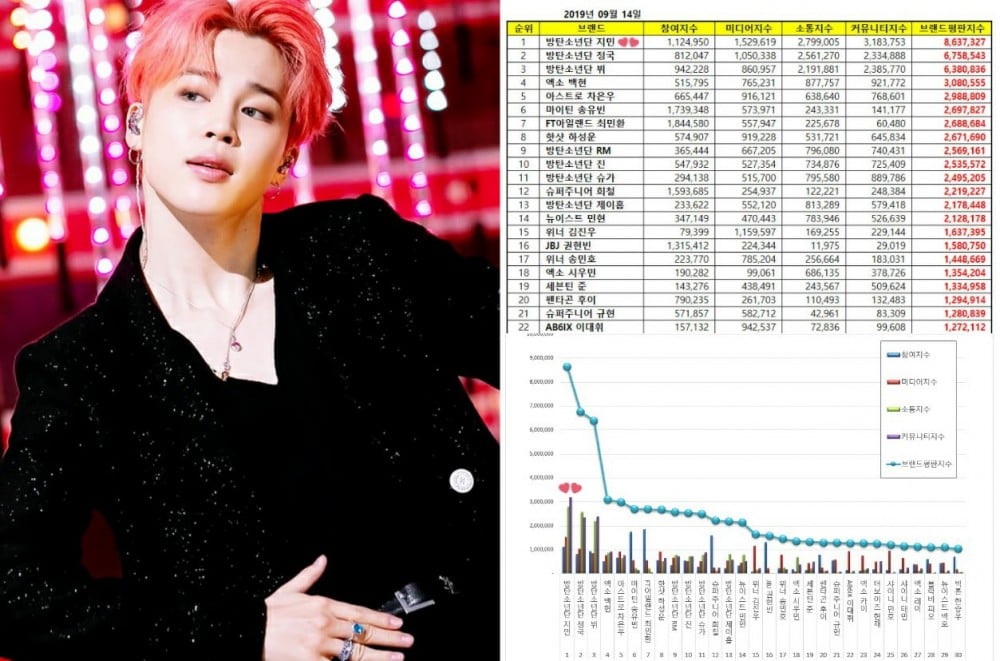 Jimin has been topping brand rankings for 9 consecutive months straight this year. The fact that he has stayed at the top for each month expresses his strong brand power.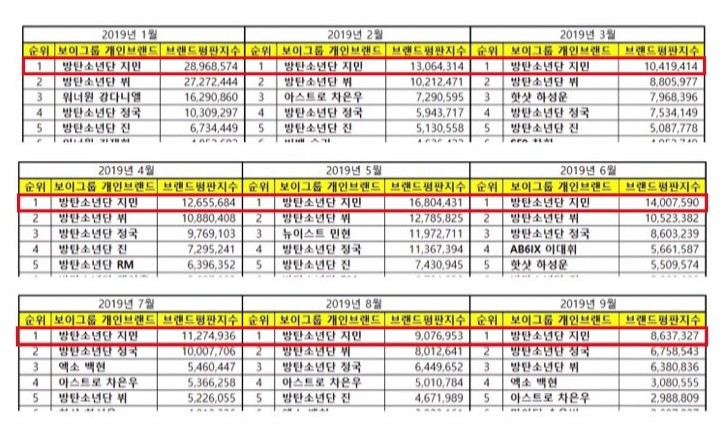 The Seoul-based entity collected 110 million pieces of data between August 12 and September 13 to evaluate the brand power of the country's most prominent idols.
The KRC compiles related data including media attention, data from social networking sites and people's interests to come up with a brand index of entertainers on a monthly basis.
Jimin ranks #1 with a score of 8.64 million points, down by 4.84 % from a month ago.
Further Details:—
Link Analysis:
"Love, beautiful, sexy"
Keyword Analysis :
"solo, army, support"
Positivity Ratio: 83.70%
Not only this but "지민" (Jimin) has also been one of BTS's highest ranking keywords in the group's keyword analysis for 12 times since 2017.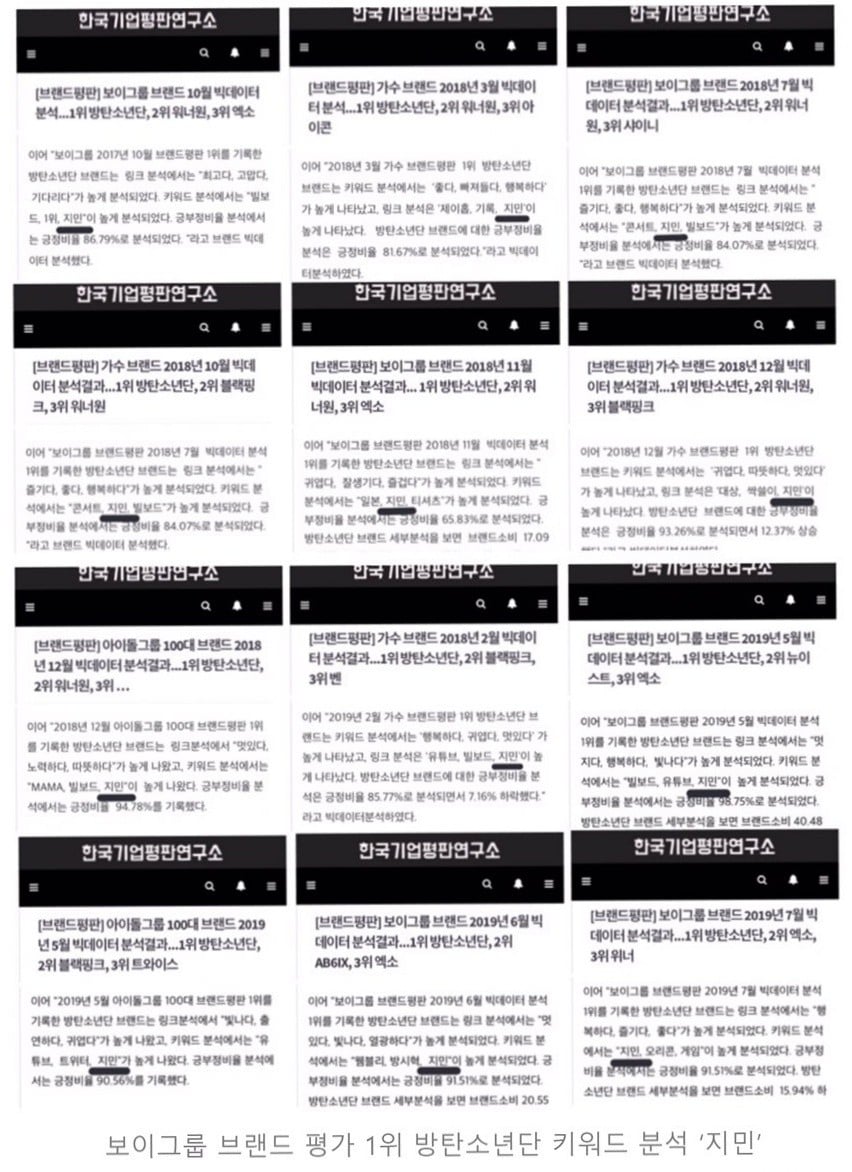 Brand reputation is a hot issue that attracts the attention of advertisers, celebrities as well as consumers. It is an indicator that reflects the interests of consumers.