Choi Minho, who is currently serving in the South Korean Marine Corps recently snapped a pic with trot singer Jo Jung Min on August 6th!
She posted the picture on Instagram with the caption "A more manly SHINee's Minho. #Marine1stDivision We met at the #VisitingTrain (a performance for soldiers). He seems to be doing well in the military, and he was honestly so cool. To all the soldiers protecting our country! Please stay cool in the heat, and I'll pray for your health!".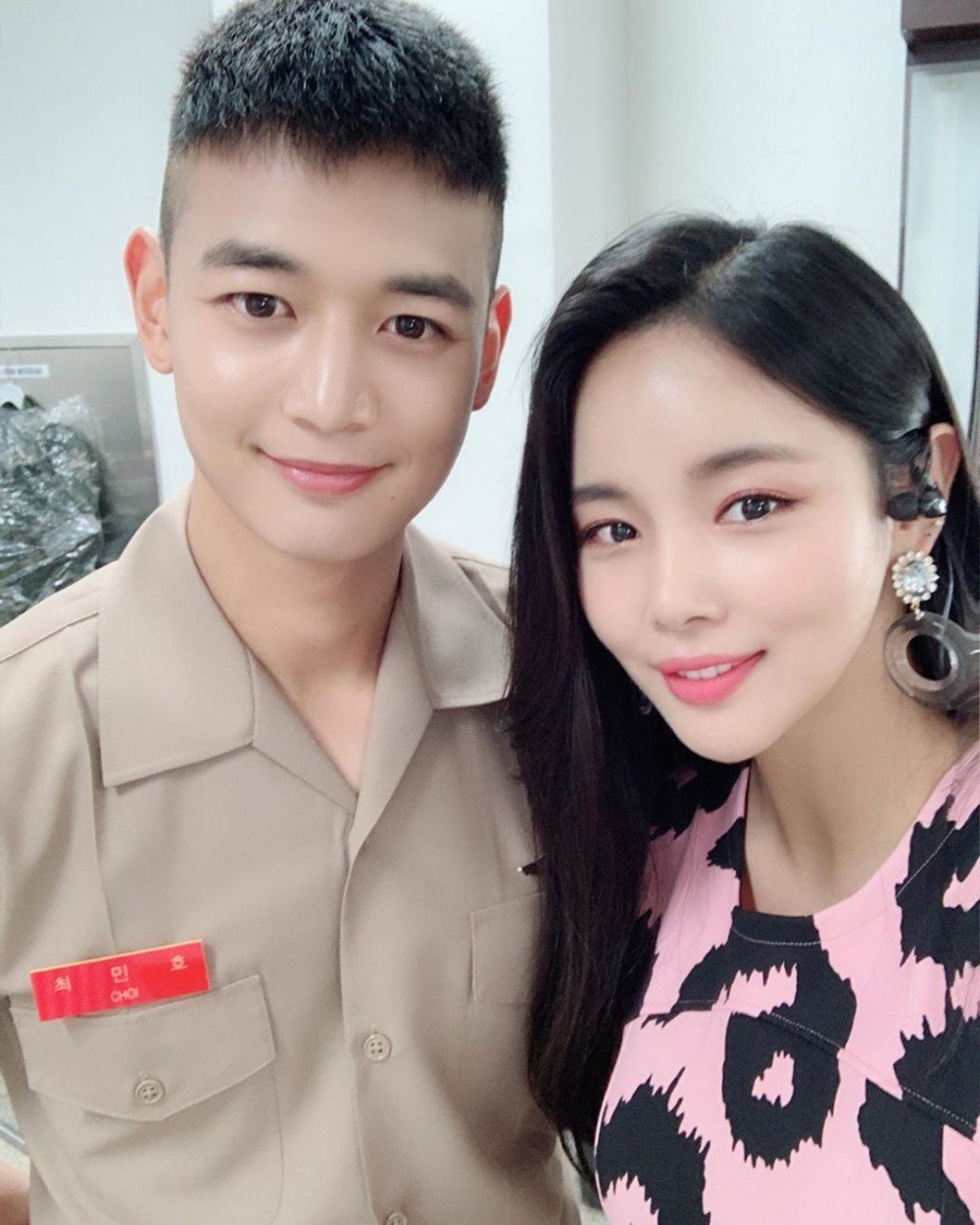 At the same performance, he snapped a picture with NeonPunch.


In both pictures, Minho is looking as handsome as ever and fans are desperately waiting for his discharge on November 15, 2020.