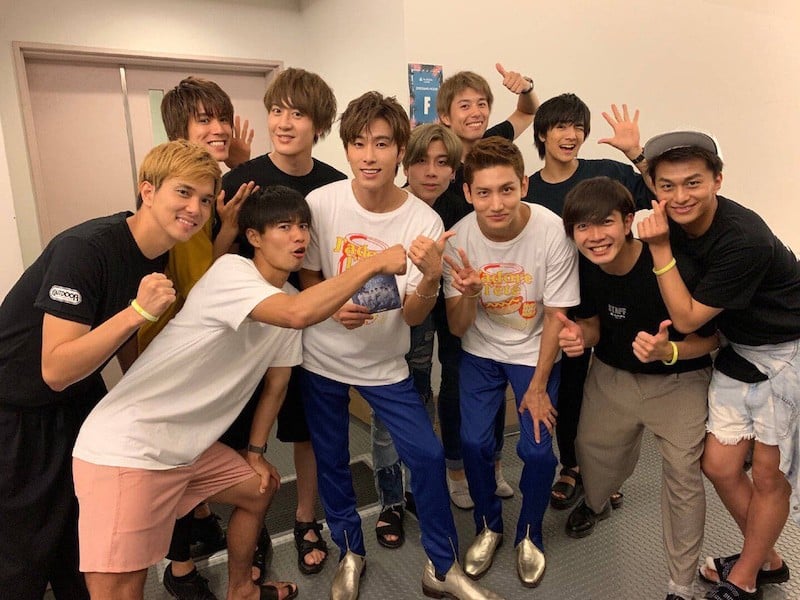 On August 18, TVXQ headlined the 2nd day for Japan's biggest annual music festival 'a-nation'.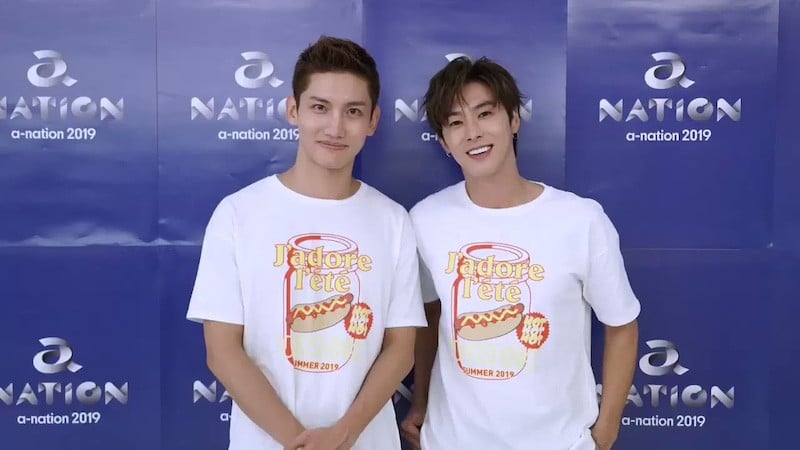 J-Pop group BOYSANDMEN was another group who attended the festival.
BOYSANDMEN member Masato Yoshihara revealed he is a fan of TVXQ and snapped a photo together with TVXQ and his group.
He added the caption:
"a-nation was hot!
Thank you for your support!
I was able to speak a little Korean with Yunho-san...
I don't care if my face looks dead because of the tension.
I was really depressed
I wanted to wait..."
-
"TVXQ, BigEast (TVXQ's Japanese fanclub) family and BOYSANDMEN
I'm blessed by your words
I was too nervous that I couldn't even smile because of the excitement
I was so moved to meet the legends that I almost cried
No, I'm already crying."
#TVXQ #Bigeast #BOYSANDMEN #Koreanlecture #Thankyou
Another J-Pop group SOLIDEMO's Takeshi Mukaiyama, who became a singer after being inspired by TVXQ and is a huge fan of them, commented, "The happiest photo!"

Takeshi met his idols TVXQ at 'a-nation' festival in 2018.