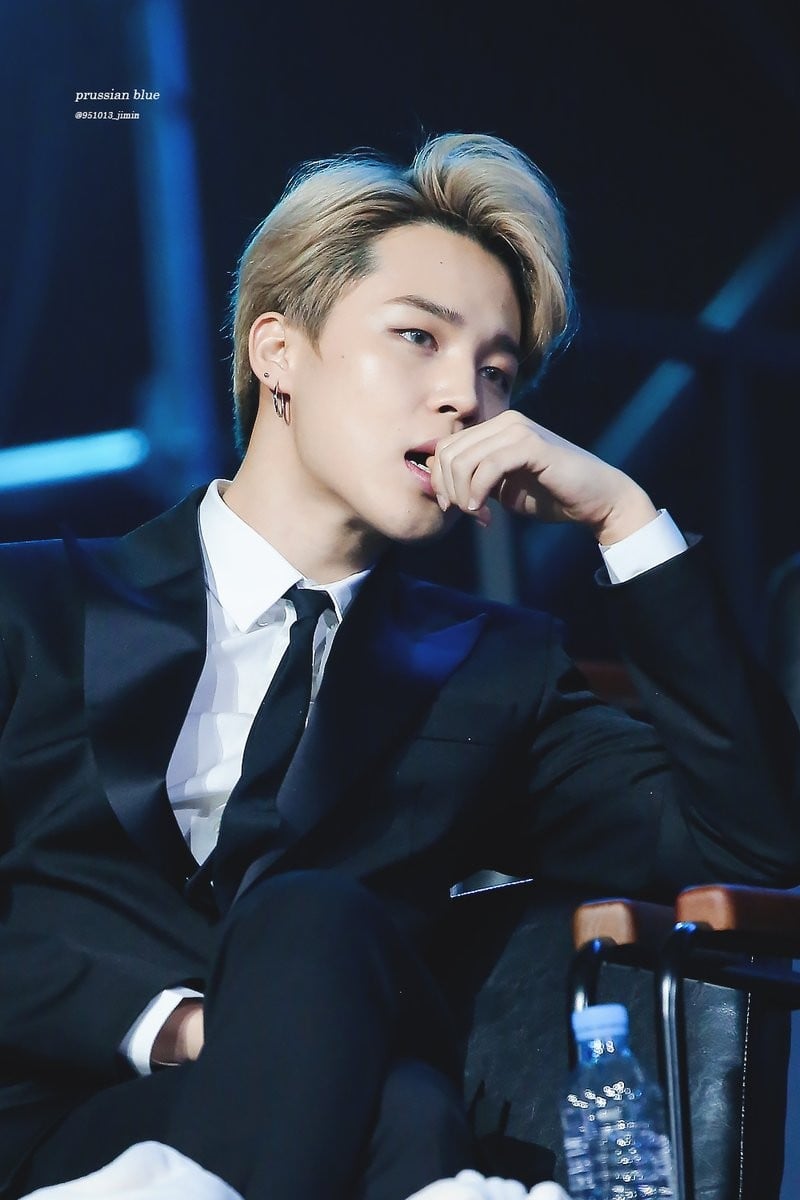 BTS Jimin's 1st self-composed song "Promise" surpassed 170 million streams, ranking 7th in the most streamed songs of all time on the world's largest free music streaming site, SoundCloud.

Not only this, but "Promise" has also set the record of being the longest-charting Korean song on SoundCloud's Worldwide All Music genre chart.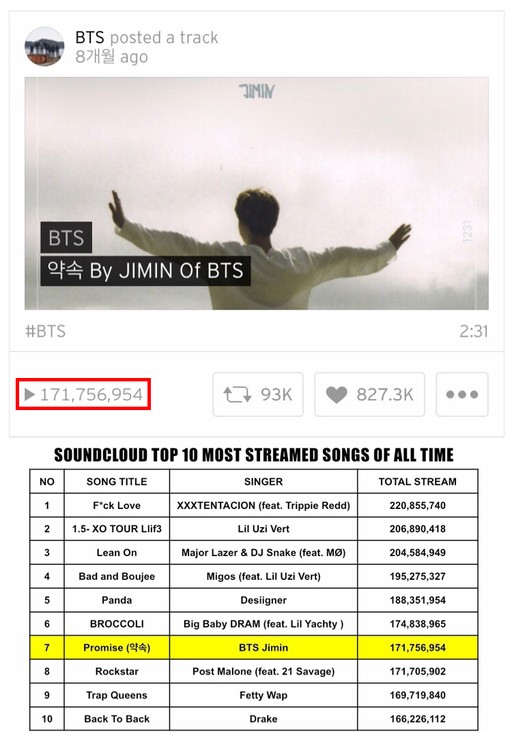 This is a remarkable phenomenon that has occurred just 2 weeks after "Promise" first entered the 9th spot amongst the Top 10 most-streamed SoundCloud songs. The song was released back on December 31, 2018.
In comparison, "F*ck Love" by XXXTENTACION, who posthumously won the Favourite Album-Soul/R&B at the "2018 American Music Awards'' and the #1 most-streamed song on Soundcloud's Top 10, was released back in 2017.
We can see how fast Jimin's song has entered the top 10 and is quickly moving up the list.

Jimin's "Promise" is loved by fans all over the world. The song shows Jimin's excellent vocals and delicate emotions that go beyond language barriers.

Jimin's "Promise" also broke Drake's 24-hour debut streaming record on Soundcloud with almost double the number of streams. This resulted in earning Jimin the nickname of "K-Pop Frontman" by the media.

Currently, Jimin's "Promise" also ranks #1 as YouTube's unofficial lyrics video and has currently surpassed 43M views.

With his strong influence and popularity that keeps on breaking records, Fans' expectations for Jimin's solo song all over the world are rising.