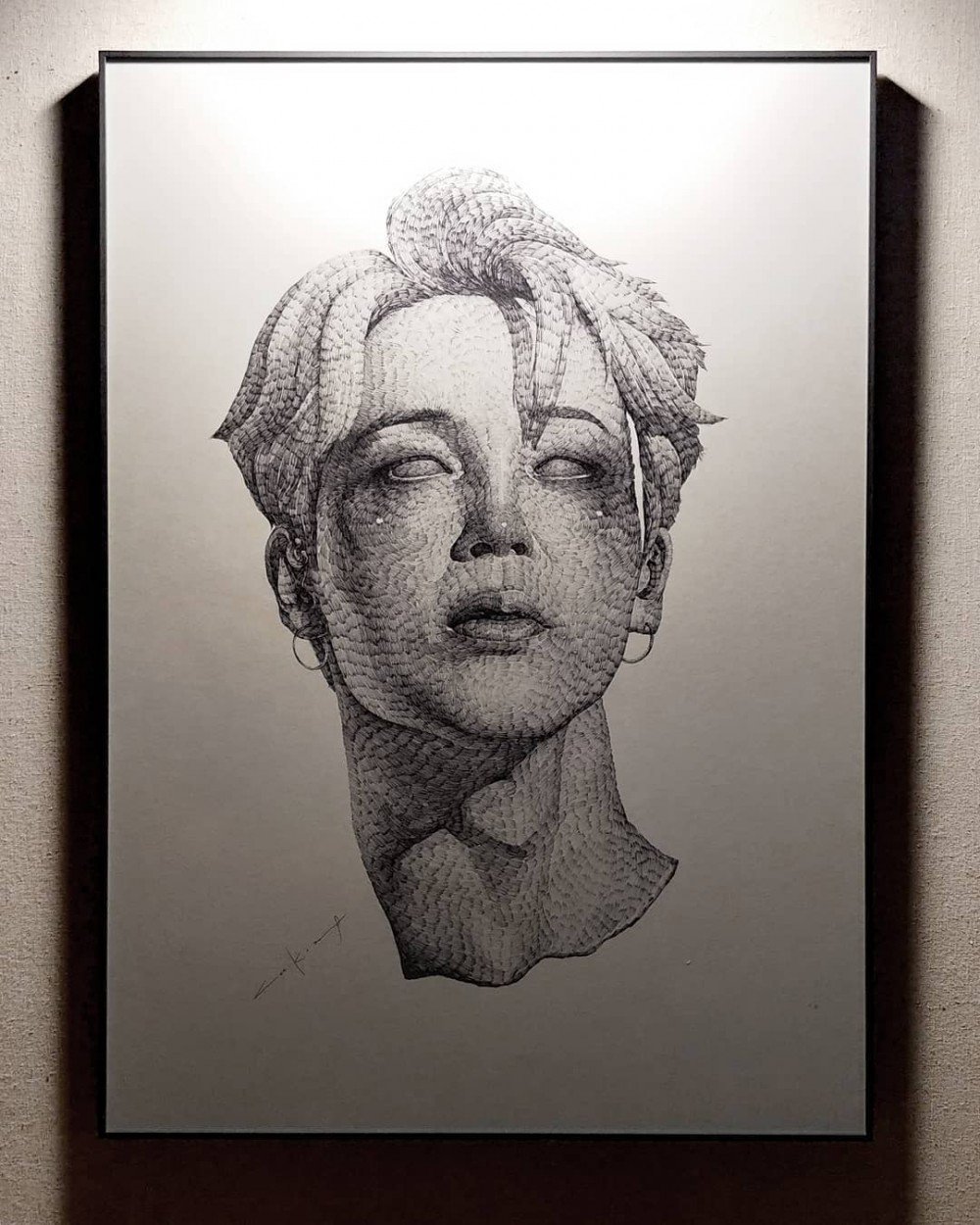 Lee K. is a rising illustrator who is famous for his drawing technique using the swirls of charcoal and pencils for portraits recently made an illustration featuring BTS Jimin. The illustration of BTS Jimin was included in his recent exhibition at Fold Gallery, London. Not long after being put up on display, BTS Jimin's illustration sold out immediately! This news was shared by Lee K. himself on his official instagram account.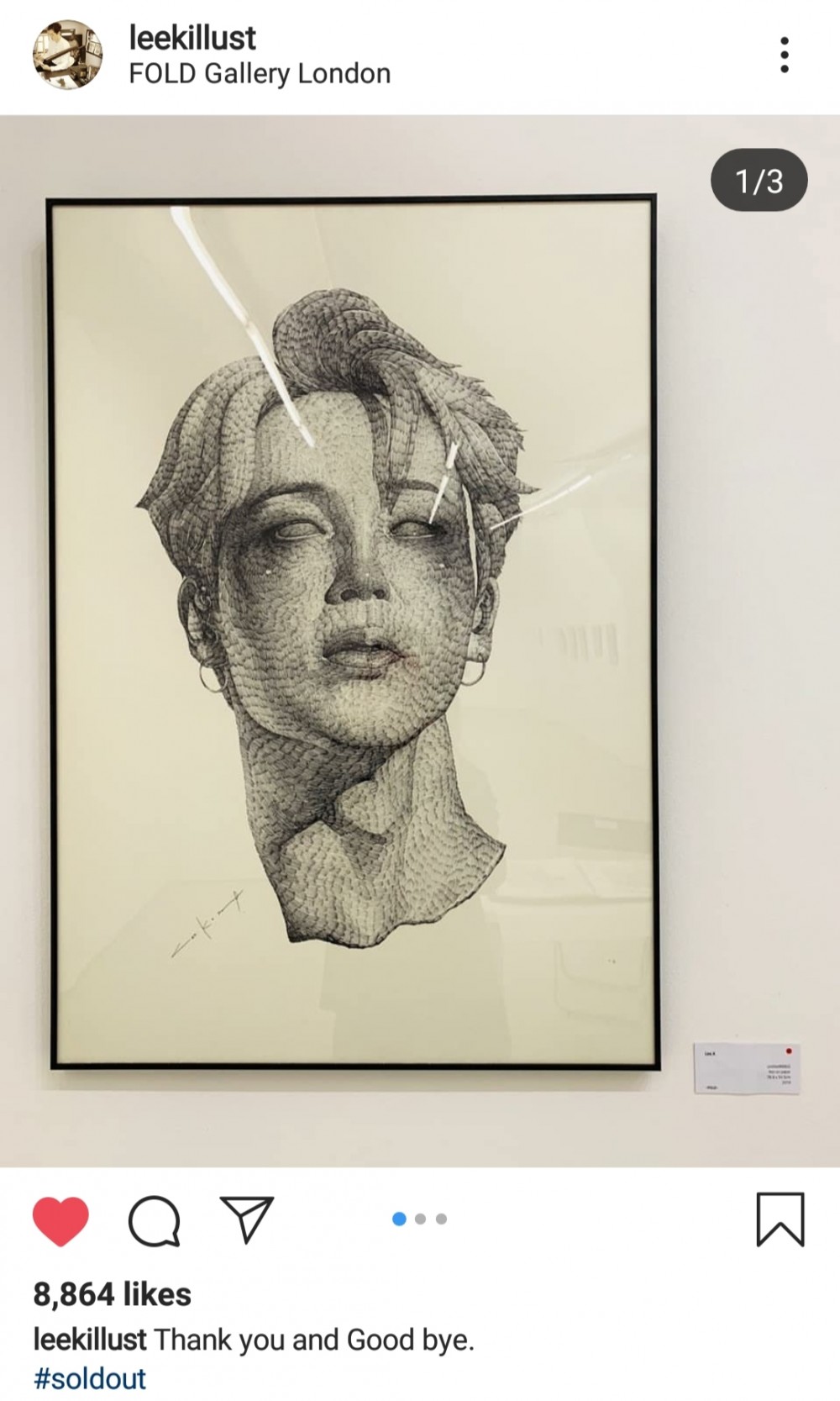 Many people are not aware of the fact that this is not the Lee K. first piece featuring BTS Jimin and this is not his first exhibition. On March 23rd, Lee K. shared the details of his first solo exhibition 'Absence of lips' in Atelier Gustave Galley in Paris, France. On this exhibition, Lee K. displayed a total of 36 pieces including two piece of illustrations featuring BTS Jimin.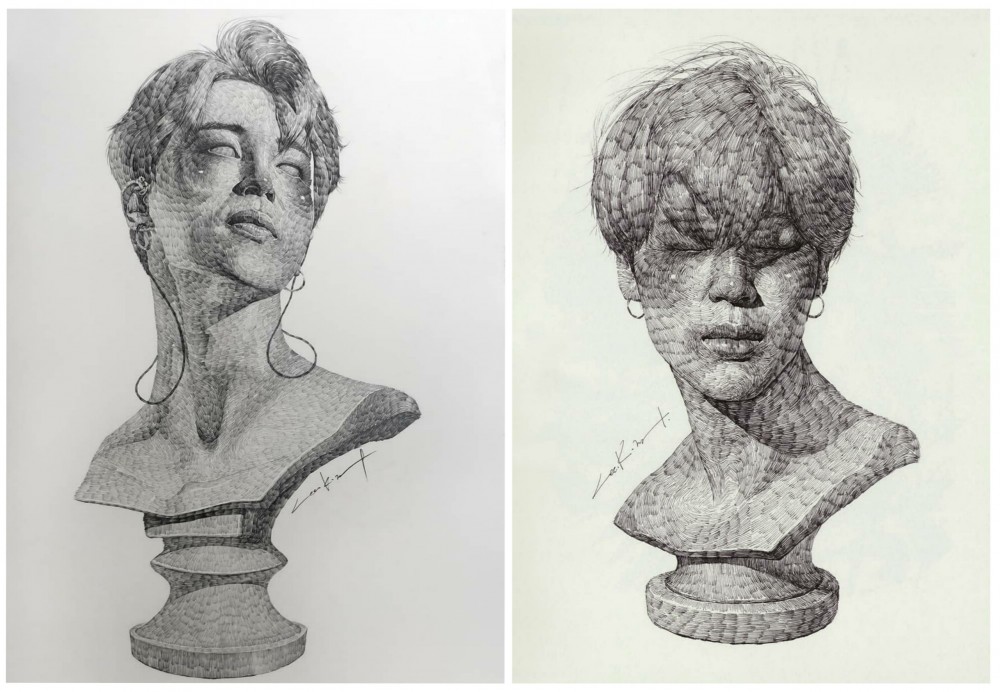 Previously, Lee K. also shared several clips of him illustrating BTS Jimin's illustration. He also shared a different piece of BTS Jimin's illustration where he used pens with different colorsand named the piece 'Mixed media on paper 2019'.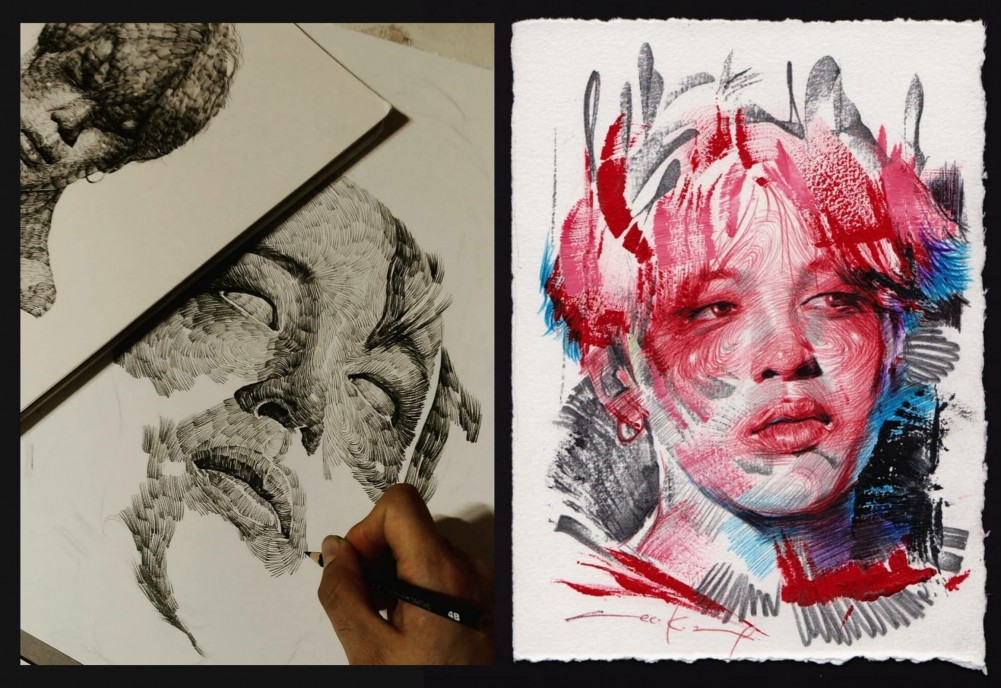 Its safe to say BTS Jimin is one of Lee K.'s muse for his art piece. However, amazing as it already is, Lee K. is not the only artist who used BTS Jimin as their muse. Previously, a 16 years old artist, Hien, included her art piece featuring BTS Jimin in Birmingham Art Gallery. Kim Hoseong, a fan artist who mainly depicts fans and hanbok, featured several famous people wearing hanbok from
distinguished Presidents to K-pop icon BTS Jimin in his "Fan & Fun" exhibition recently.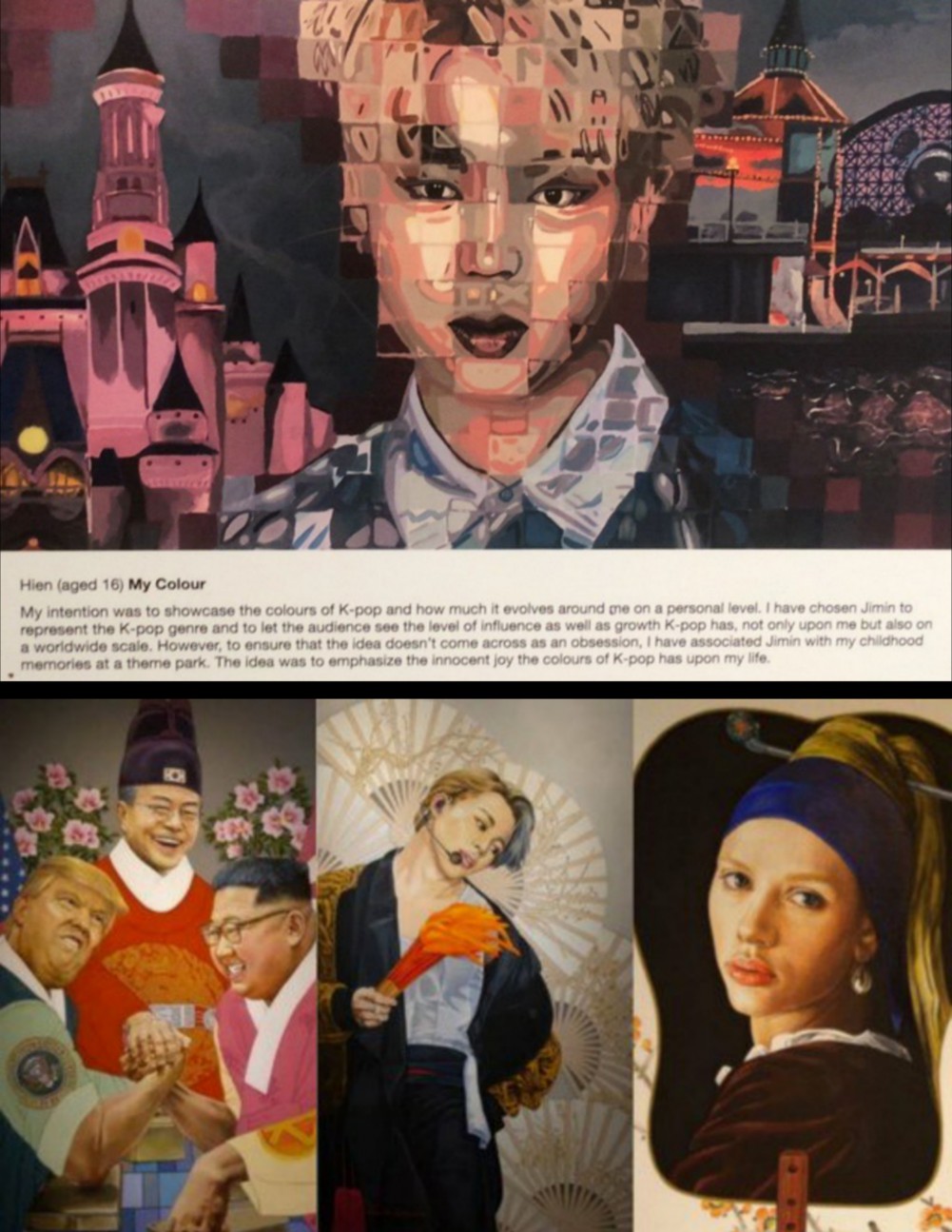 BTS Jimin was also the model for Instagram artist Tyler Hepner, the winner of 9GAG's Art contest (16th week of #9GAGFunOff) with $10,000 as the prize. BTS Jimin is also the inspiration and muse for Gianluca Constantini, an Italian activist and graphic journalist (@channeldraw). A British artist, Hector Janse van Rensburg who owned Shitty watercolour (@SWatercolour) also uses BTS Jimin and BTS members as his muse.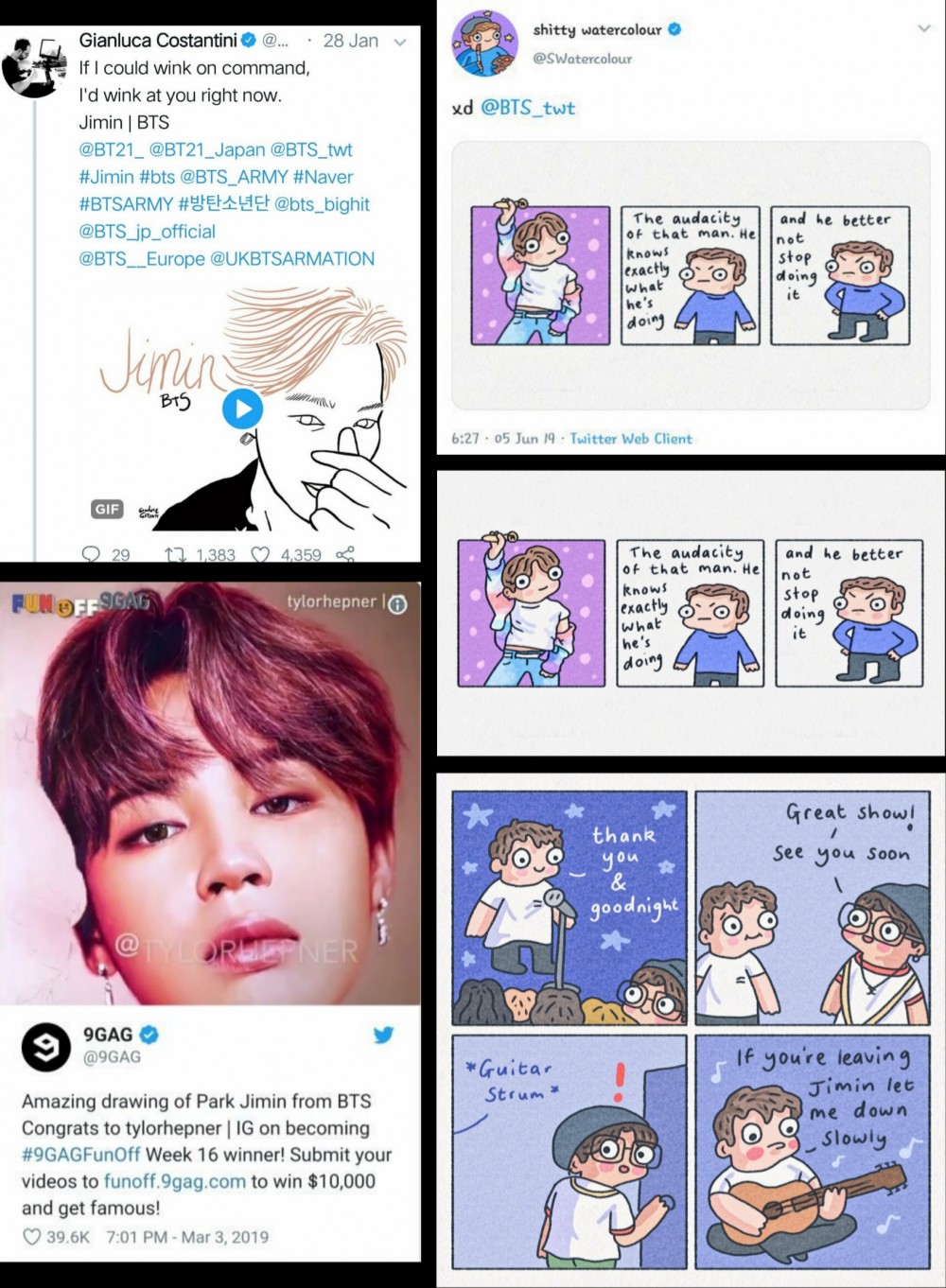 One of Black and White Sculpture Institute (a private art academy) student name Jae Eun made a sculpture of BTS Jimin before it was shared on Instagram
According to Lee K. "BTS Jimin's face is the best from any angle and also attractive for men. There's art in art and Jimin's beauty always gives inspiration." With that being said, there is no doubt in why these amazing artist choose BTS Jimin as their muse.