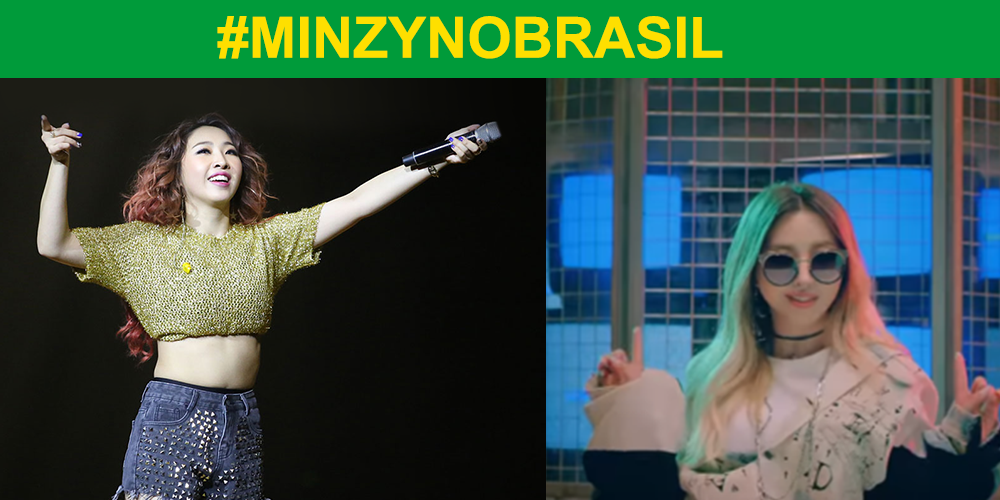 Early this July,Centro Cultural Coreano no Brasil (KCCBrazil) teased that Minzy of girl group 2NE1 is coming to Sao Paulo, Brazil for a special performance for the inauguration of their new space.
Two weeks later, they confirmed further details of the event, which is happening onAugust 4, 2019, from 10:30-12:30pm at Av Paulista, 460 (Terreo), Sao Paulo - SP. What's more, to the delight of fans, is that the event is completely free and open to the public.
Here are some reactions fromfans on Twitter:
YAY!! OH!! MY GOODNESS MINZY UNNIE GOING TO BRAZIL I'M SO EXCITED!!! 😀👏👍👊 https://t.co/kqC0pmBgs8

— raquel Garcia (@raquelG97514421) July 18, 2019
So Minzy is really comming to Brazil! Omfg im selling my organs btw.. NEED MONEY GEEZZZZ!!! #MinzyNoBrasil pic.twitter.com/U0HwAkgzGK

— colorfulcity #GetWellSoonMina (@colorfulcity9) July 10, 2019
What matters is that Minzy is coming to Brazil! <3 #MINZYNOBRASIL pic.twitter.com/nlmtffxDP3

— Teca 💜 (@Queenzy_Cau_fan) July 10, 2019
Looks like not only the fans are excited, but Minzy herself, as well. Check out her message to Brazilian fans below.
Blackjacks are in for a threat! Make sure not to let this event pass. Last year, Minzy also visited her Filipino fans for a special performance at the UAAP ....
.....and she announced a surprise event! (Shhhhhh!!! We won't spoil here) ..Will she have another surprise - this time for her Brazilian fans? If you are in Brazil, make sure to come to find out.