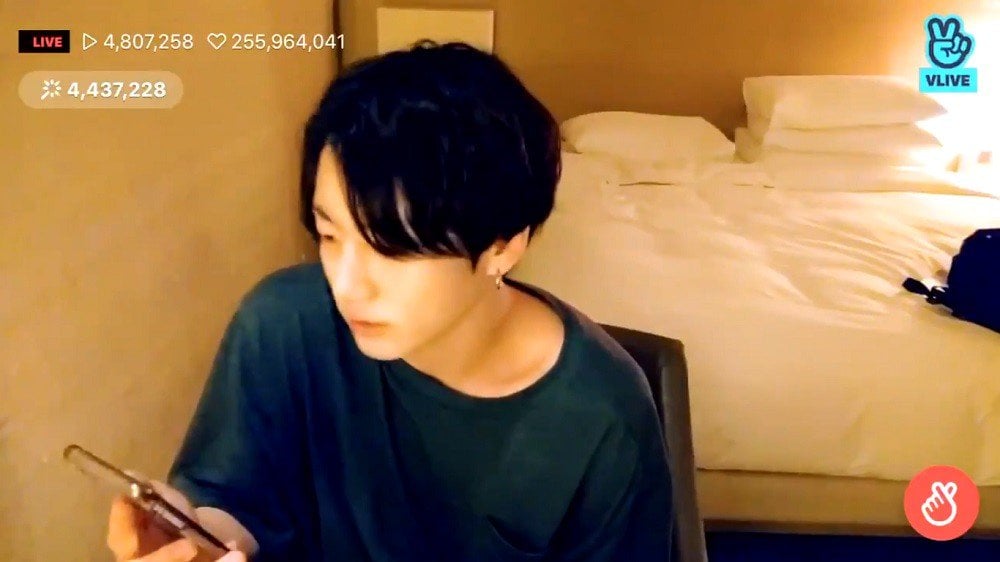 BTS' Jungkook called out 'sasaengs' for the first time during a livestream.
On June 17 KST, Jungkook communicated with his fans through a 'V Live' session held by himself, enjoying the time after the fanmeet with a glass of wine. Jungkook named the session, 'Relaxing Drink After Happy Times':
But during the live stream, Jungkook's attention was momentarily diverted when he received a sudden call through his phone. Instead of taking the call or remaining silent, Jungkook looked down on his phone screen and told the viewers on the spot: "This is a call from a fan. It's saying, 'you're doing a V live, and I called just to check.' What I do is, I immediately block this call. I actually get a lot of calls from sasaeng fans."
After witnessing Jungkook's way of handling the situation and calling out such invasive fans, ARMYs on Twitter left ripples of reactions supporting the BTS member.

What do you think of this issue?