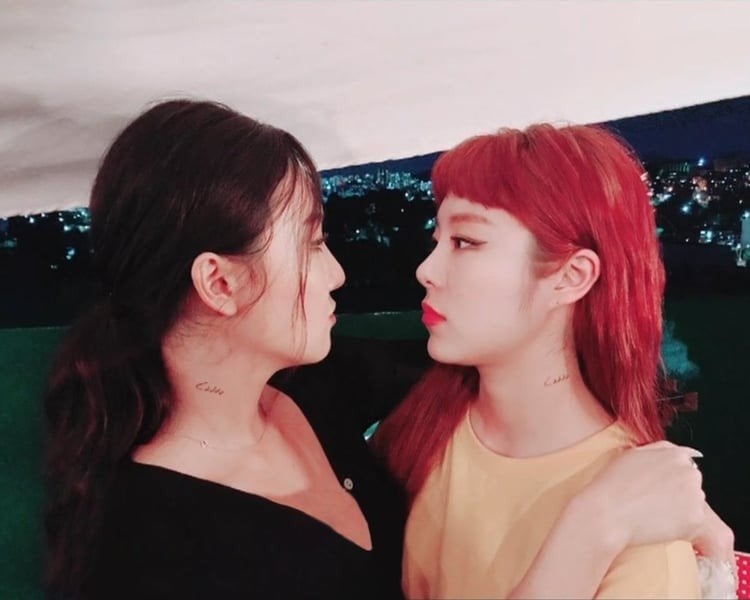 MAMAMOO's Whee In and Hwa Sa, with a friendship of 10 years,got matching tattoos on their neck that says "Caddo" believing that it means the word friend in a Native American language. However, it turns out that Caddo is actually the name of a Native American tribe. The Caddo word for friend is actually tejas/taysha, which is where the name for the state of Texas derives from.
Along with this mistranslated mistake, many Koreans and Korean fans have followed the two idols footsteps and are getting similar tattoos with their friends not knowing that it is an accidental mistake.
A cute matching friendship tattoo idea has turned out to be not what they expected. Now it is becoming a new hot trend among some Koreans, whom are unaware of the mistranslated mistake along with the two idols.