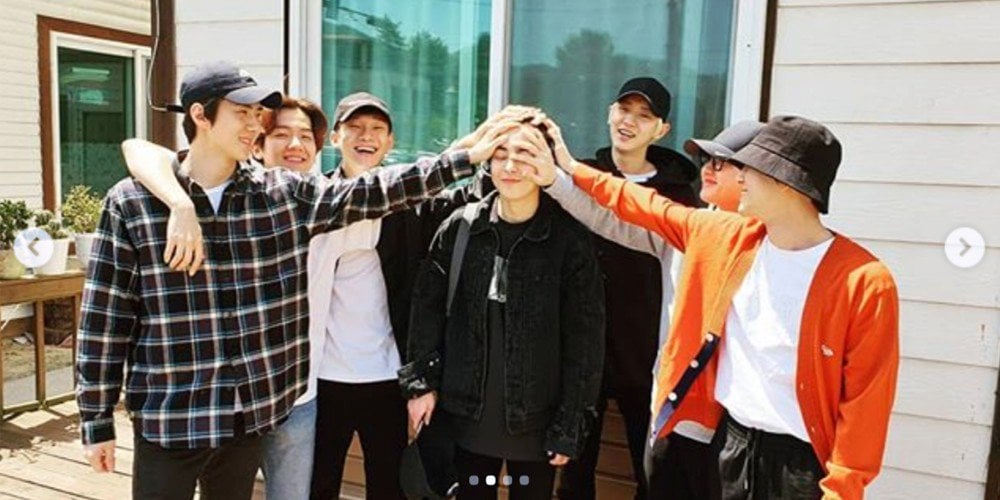 Chanyeol shared with fans photos from EXO's bright, cheery send-off for their oldest hyung Xiumin!
On May 7, Chanyeol wrote, "While hyung is protecting our country, we'll protect EXO-L. I'll go visit you in the army with Jongin."
In addition to photos full of smiles including all of EXO, their entire staff, as well as a cute selca with just Xiumin, Chanyeol even shared a moment from Xiumin's recent solo fan meeting.
Meanwhile, Xiumin is officially the first member of EXO to enlist as an active duty soldier toda (May 7). Best of luck during your mandatory service, Xiumin!