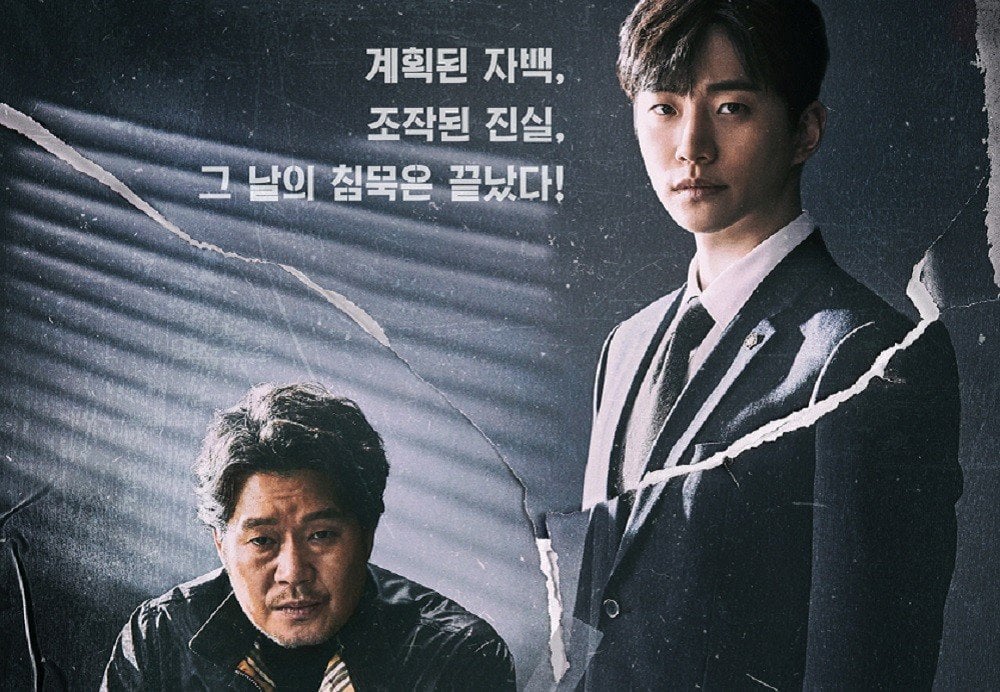 It's 'Confession' time!

Now available to stream exclusively on OnDemandKorea, this latest mystery thriller from tvN is a stimulating legal drama that just finished airing in Korea on May 12. As a well-regarded successor to tvN's lineage of critically acclaimed 'Signal' (2016) and 'Forest of Secrets' (2017), this new crime series received the stamp of approval from the audiences by surpassing a viewer rating of 5.0% as soon as the show hit the road. Contrary to the previous programs, however, tvN cast an idol-turned-actor for the first time as the male protagonist of a major crime drama.
The said chosen idol was 2PM's Junho, who received his first big break in 2015 through the provocative coming-of-age comedy 'Twenty'. This time, on the small-screen, Junho plays the lead character Choi Do Hyun, a lawyer who survives a heart disease as a child then finds his father sentenced to death with an ambiguous murder charge. Disillusioned by the legal system he believed was all but unjust, Choi Do Hyun grows up to become a lawyer himself, diving back into the case in an attempt to prove the overdue innocence of his father. However, in a system of double jeopardy, where an accused person cannot be prosecuted twice, Choi Do Hyun's long-term goal to seek out the truth becomes ever-more complicated and unreachable. The audience is now left with compelling questions: Should this widespread system of double jeopardy be applied to every case, arriving at a final decision without the possibility of ever turning back? And, what good is a false confession, if it had been premeditated for the first (and last) time?
The protagonist's undeniable skepticism toward the legal system brings significant complexity to the mind of the character. By playing such a role, Junho comes up with a steady balance between two characteristics: one as a mature and fierce legal agent and the other as a sentimental boy at heart who will always miss his father. Although the idol-actor confessed that getting into character was rather a "challenge", the overall experience of playing Choi Do Hyun had added a new layer to his own image as a charismatic and bold actor.
Just like 'Signal' and 'Forest of Secrets', moments involving flashbacks in 'Confession' take the audience on a retrospective journey to define what true justice means in the modern world. This aspect alone engages viewers, as the protagonist's personal conundrum is strongly tied to the essence of a classic family drama genre. The paternal bond that often appears in Korean television becomes a pivotal element in 'Confession', which manages to give equal focus to a dark but relatable theme of moral dilemma as much as it does to the action-packed sequences of a crime scene.
If anyone has enjoyed 'Signal' or 'Forest of Secrets', this drama will be another breathtaking ride that will easily allow you to pick the brain of the lead character. All 16 episodes are available to stream via OnDemandKorea, where it legally delivers thousands of other up-to-date pop culture content that ranges from K-pop clips and pay-per-view films to variety programs and documentaries, all with full Korean/English subtitles and HD video quality. Other dramas currently available to stream exclusively are 'Nodku Flower' (a drama that aired simultaneously on SBS with 'Confession'), 'Voice 3' (a popular crime drama from OCN), and 'Save Me 2' (a sequel to the thrilling drama starring actor Um Tae Goo).
Has tvN successfully produced another mystery drama that is actually worth watching? I'd say, dive in and fairly judge for yourself.