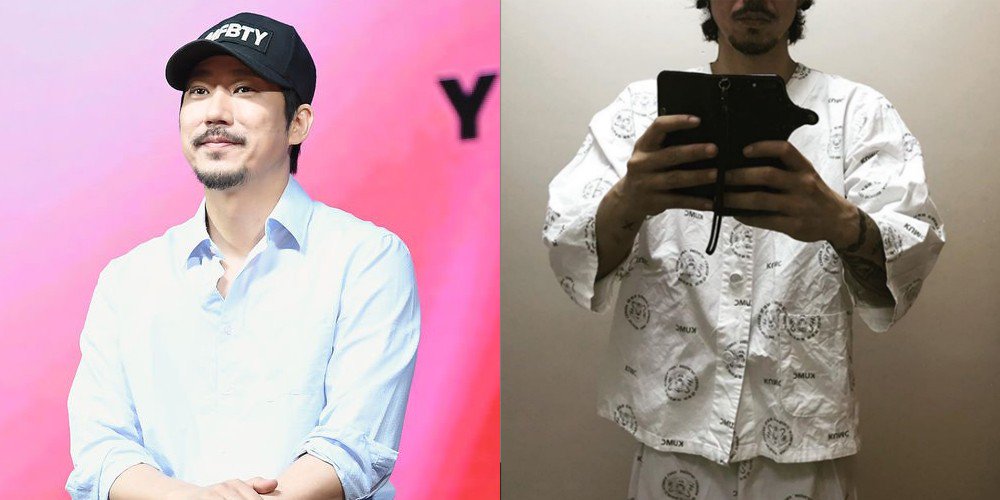 On April 11, rapper Tiger JK delivered some unfortunate news via his Instagram.
He wrote, "Myelitis relapse. Left thigh paralyzed, digestive system dysfunctional. The battle begins again. From now on, only positivity and love is allowed to dwell in my body and mind. But now, as a rapper, I can rhyme [myelitis (written 'cheok-su-yeom' in Korean)] with mustache (written 'kott-su-yeom' in Korean). Smile because it's necessary."
The post was also accompanied by a photo of the rapper in a hospital gown, causing fans to worry. However, as you can tell by his fun rhyme joke, Tiger JK is staying positive through the process.

Meanwhile, Tiger JK first revealed back in 2006 that he was battling an incurable illness known as myelitis. Around the time that he began to recover from the illness, he also admitted to his relationship with his current wife Yoon Mi Rae.

We're cheering you on, Tiger JK!