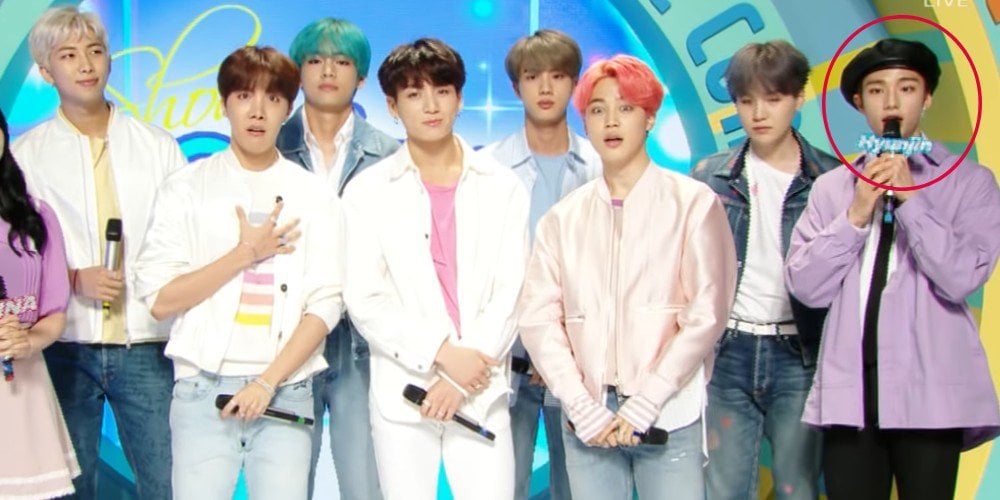 Stray Kids' Hyunjin talked about meeting BTS at MBC's 'Music Core.'
On April 23, Hyunjin went live on Naver's V Live app and gave fans song recommendations. The rookie idol also talked about how nervous he was on the recent episode of 'Music Core.'
He said, "I was so nervous as the MC of 'Music Core.' I was even more nervous because it was just the two of us last week and BTS sunbaenim was standing right next to me. I was so nervous."
Hyunjin then shared an interaction he had with SUGA. He said, "I think it was before the rehearsal. I was just standing there and SUGA sunbaenim told me, 'Your shoes untied.' Then my mind just went blank. I was like, 'Oh okay,' and immediately tied my shoes. I was so nervous but they were great."
Following the recording, Hyunjin watched the broadcast and noticed he looked so stiff. He reenacted his nervous expression.
You can watch Hyunjin's story on BTS @10:15.