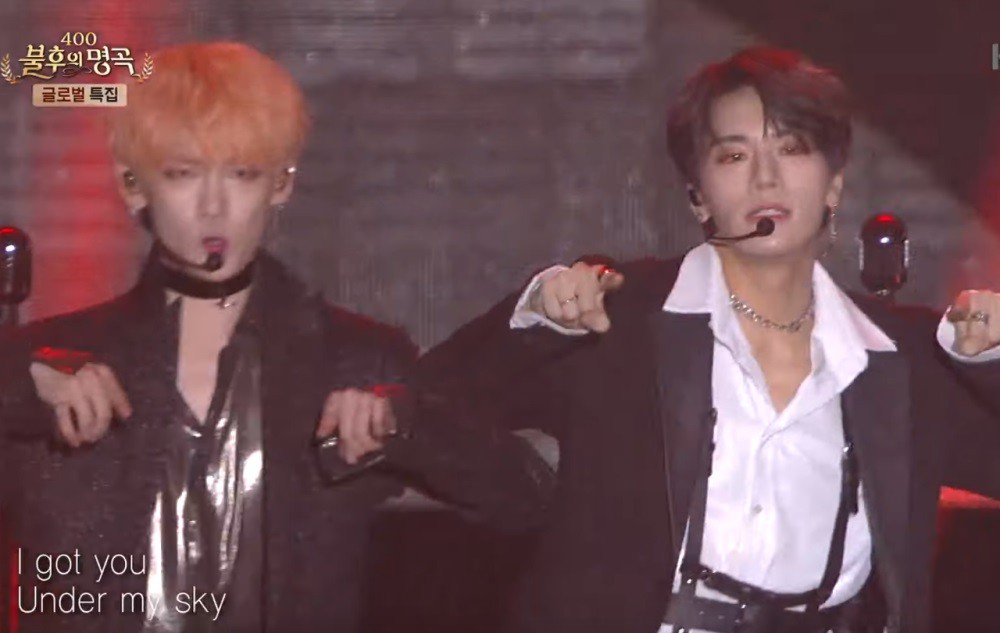 JBJ95 brought their cover of TVXQ's "Mirotic" to the April 27th installment of 'Immortal Song'.

On part 2 of the 400th episode Japan special, the JBJ95 duo competed with their own rendition of TVXQ's popular 2008 track "Mirotic". Kim Sang Kyun commented, "I prepared nervously for this. We'll show you only what JBJ95 can."
The audience loved hearing JBJ95's version of the familiar tune, and they ended up taking the round from Gummy with 706 points. However, it was Wanna One's Kim Jae Hwan who took the final win. JBJ95 said, "We didn't even expect this. We just wanted to put on a good performance, and we were shocked when the light turned on for us."

Check out JBJ95's cover of "Mirotic" and the original by TVXQ below!