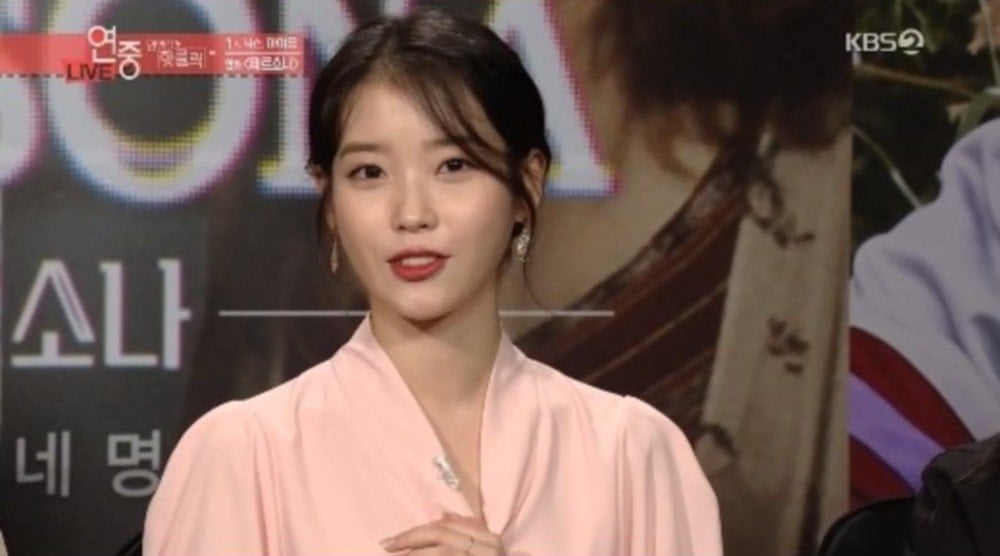 IU revealed which 'Persona' film was her favorite to film.

The singer is starring as the lead of the upcoming Netflix film series 'Persona', which features four stories by four different directors. On the April 6th episode of 'Entertainment Relay', IU expressed, "I didn't know there would be this much interest in this project. I'm really excited to see everyone so interested near the premiere." As for which story was her favorite to film, she responded, "When thinking about just fun, I'd say 'Love Burn' by director Jun Go Woon was the most fun to shoot."

As for whether any directors intimidated her, IU responded she wasn't scared of any, and director Lim Pil Sung responded, "IU was the most scary." Producer Yoon Jong Shin also said, "You'll be able to see something you haven't seen before from IU, and she even impressed the directors. It'll be worth watching."

On her future acting career, IU said, "I don't want to limit myself. I want to play a role that touches me, and I feel is within my ability."

The premiere of 'Persona' has been postponed due to the Gangwon wildfires after being scheduled for April 5. Stay tuned for updates, and check out the trailer below in the meantime.