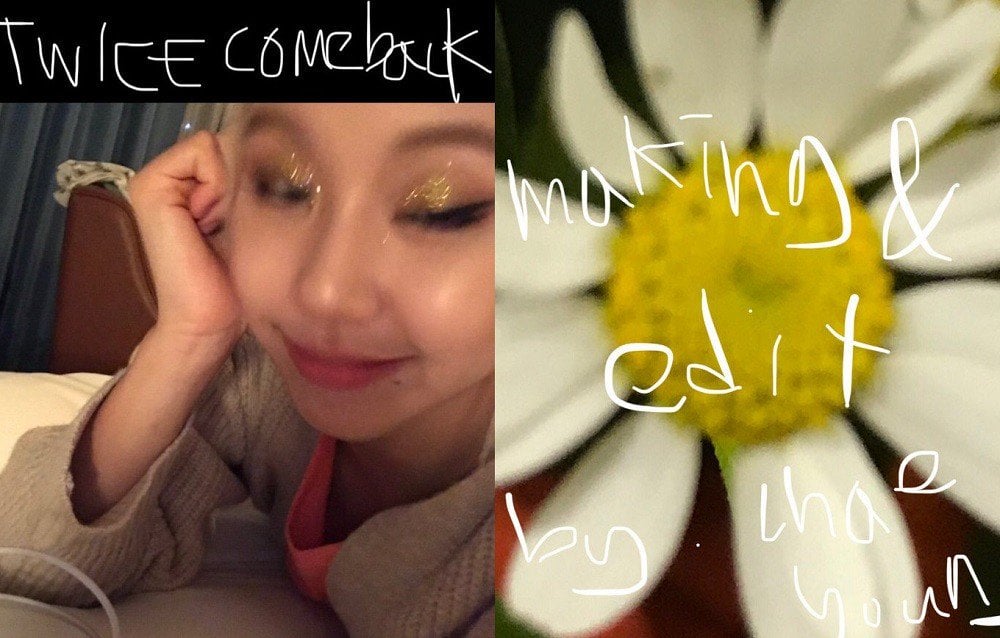 TWICE has dropped moving teasers for Chaeyoung's comeback V-log.
The unstoppable JYP girl group continues to drop hints at an exciting new comeback! This time, on April 7 KST, one moving teaser shows Chaeyoung's selfie being decorated with the 'Mark Up' Smartphone app, with the words: "TWICE Comeback, Vlog coming soon."
In another, a picture of a daisy shows the written words: "Making & edit by Chaeyoung."
Looks like we will get a comeback Vlog, all created in DIY-style by Chaeyoung! Stay tuned for more information about TWICE's upcoming comeback. Meanwhile, check out more of their mysterious teasers here and here.