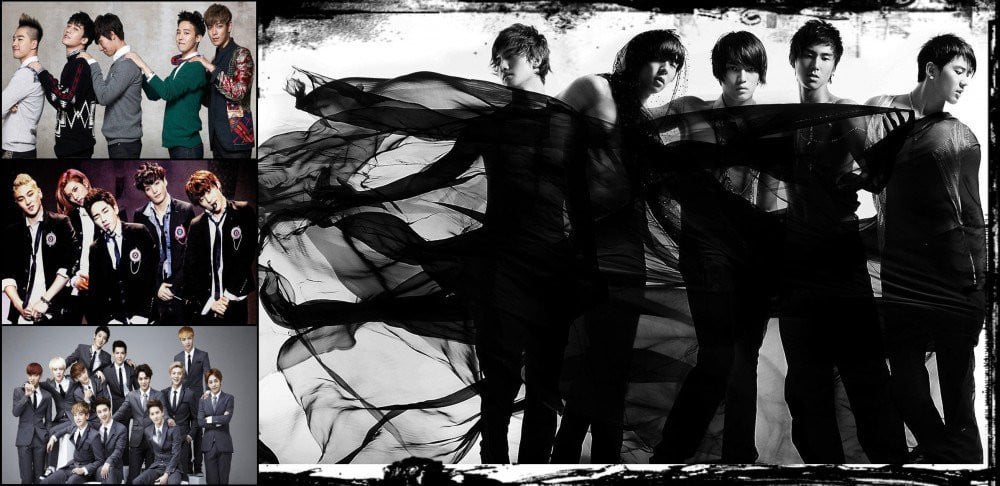 Tribute to TVXQ!
TVXQ approached their 15th anniversary. Their debut saved and shaped the idol industry...
They have become the groundbreakers and role models to their juniors.
Here is some recognition from idols, celebrities, producers, experts, CEOs etc. who admired and praised TVXQ and the members individually, all 5 of them!
Note that these are only 'some'!

-In the past, idol groups had a beautiful appearance and displayed colorful dance moves to match lip-synching music. The songs were mostly based on one vocal member, and the rest were focused on rapping and dancing. But recently, idol groups are simply 'evolving' as all their members have basic vocal skills and are capable of writing lyrics and composing. The team that changed the concept of idol groups greatly is TVXQ."|StarNews~2007

1.BIGBANG's Seungri:
"I got to like XIA Junsu hyung because TVXQ is an idol group that everyone adores. I saw Xiah Junsu hyung singing live. He puts his soul into it. And it looked so good that he sang with so much passion and love. As a viewer you could see all that. As a person who was growing dreams to become a singer, I felt attracted to him as a dongsaeng. I tried talking to him a couple of times but it was .. really … awkward... . Bigbang and TVXQ... They seem like a group that might get along but not really. They're like oil and water. One day I saw TVXQ's live and I saw one of the main singers. Xiah Junsu hyung, singing with so much passion and he was an inspiration to me who was dreaming to become a singer."|MBC FM ShimShimTaPa~2009

"I really really like "Timeless" by Junsu hyung, whenever I listen to songs that he sings, I always feel very touched. I've learnt a lot from TVXQ hyungs, I also registered in Junsu hyung's fan cafe and post lots of news and photos. Because getting to know hyungs makes Bigbang and have Seungri in Bigbang. From now on I will try harder to show better and better products."|**

Seungri wearing P.E. clothes during middle school, written TVXQ's Japanese name '東方神起'
on the back, 'Xiah (Junsu)♥ Sh' below, 'Seunghyun Jjang♥'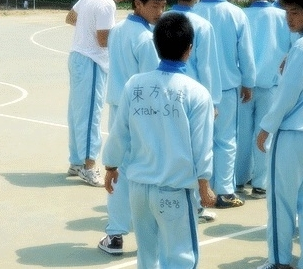 2.BIGBANG's Taeyang: "TVXQ has always chased after different music styles, and their members all have very strong talents. Seeing TVXQ's music and stage makes me feel touched, and they're a very good influence on us. We also promote in Japan but TVXQ sunbaenims has already established a solid foothold. This is why we are confident... We all like TVXQ and want to make friends with them. We hope this time we'll use the chance to become more intimate with the members."|JoyNews24~2008

3.BIGBANG's G-Dragon: "Because we're in different genres, I don't think we are rivals. TVXQ is our respected sunbae. Their vocal skills are strong, and we've studied much of their performances and choreography. I've watched them stay determined to push themselves forward. They really are the perfect sunbaes."|JoongAng Ilbo~2008
"I admire them who survived hard lives for years in other countries with different cultures."|Asiae~2010

4.BIGBANG's Daesung: "We've been to Japan. TVXQ's popularity is even more extreme than we can imagine."|Joongang Ilbo~2009
Also, Daesung went to watch Junsu's musical 'Dorian Gray'


5.BIGBANG: "Whenever we go on a music show stage, almost all audience is TVXQ fans. We were worried at first but they give us a lot of support. So, we are working harder. We met TVXQ twice during the broadcast, and they encouraged us by saying, 'We saw your performance and liked it.' "|Star News Interview~2006


6.FT ISLAND:"TVXQ sunbaes are very modest. Although they've already become Asia's top idol group, we respect the humbleness they display at all times."|Segye Ilbo~2008

7.FT ISLAND's Lee Hongki: "TVXQ hyungs… Your overwhelming stage pose is the best hehe I should probably work hard for an overwhelming effect too right??"|Official Twitter~2012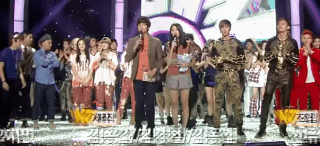 8.BEAST/HIGHLIGHT's Hyunseung: [Q:Have you ever looked at a particular celebrity and felt that he/she/they were amazing?] "For me, amongst TVXQ sunbae-nim , I like U-Know Yunho sunbae-nim a lot. We go to the same hairdresser as U-Know Yunho sunbae-nim. We, Beast, met him coincidentally in the shop and were really blown away and so we came out of the shop without any words. Seeing Yunho sunbae-nim in flesh at the hairdresser, because he's so good-looking, I just let out a breath."|MusicWave in Bangkok~2012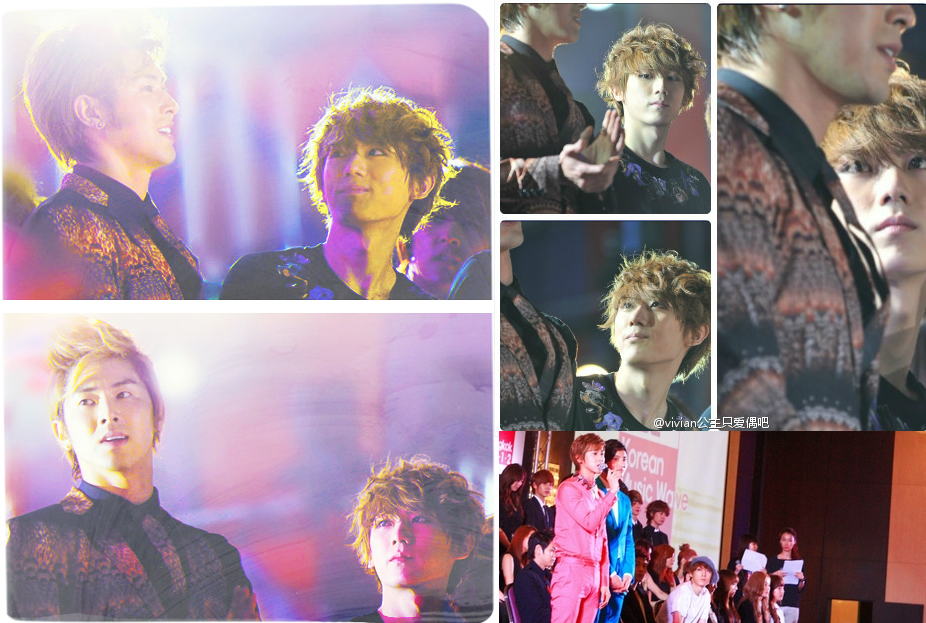 9.BEAST/HIGHLIGHT's Dongwoon: [Q. Is there any idol member whom you wish to become close with?] "U-Know Yunho sunbaenim. We go to the same hairdresser. Just by looking at his face, he's very nice. He treats me well but I don't have the courage to talk because sunbaenim is like the sky. I went to their concert, I'm a fan since their debut.|Edaily~2011

"Previously on the Japan stage, we performed alongside TVXQ, but we felt as if we were the guest performers. TVXQ's popularity isn't a joke! People have been saying that we're popular in Japan, but in actuality, they don't completely know what's going on."|RadioStar~2013


10.WINNER's Seungyoon[as superstar k2 contestant]: "The opportunity for me to become a singer, is due to a dream after seeing TVXQ on TV."|KBS Radio Lee Soo Young's Music Show~2010

11.WINNER: "We want to be like TVXQ and Shinhwa sunbaenims. It's amazing to keep the group for a long time while performing with fans even after coming back from the military."|Chosun~2018


12.SUPERNOVA's Yoonhak: "It is all thanks to our seniors TVXQ that we're getting so much love from Japan. It should be known that TVXQ changed the Japanese perception of Korean idol groups and because of this, it has become easier to debut in Japan because the people there now pay more attention to K-pop."|Edaily~2011

13.SUPERNOVA's Jinhyuk: "We're going to work hard so that one day we can achieve number 1 on the Oricon Charts like TVXQ has. It's also a goal of ours to perform at the Tokyo Dome one day like TVXQ."|Tokyo Sunshine Plaza,event~2009

Note: Although SUPERNOVA isn't a well-known group in South Korea, they are very popular in Japan and have been promoting actively since 2008.


14-15.SNSD's Jessica & Tiffany: "When it comes to music, their passion is so intense that they're like different people, and that's what we admire." (TVXQ&BoA)|Soompi Interview~2010

16.SNSD's Sooyoung: [Q: Which Idol's fancafe did you join?] "I registered at TVXQ's fancafe."|Star GoldenBell~2009


17.2PM's Taecyeon: Taecyeon was a member of TVXQ's fanclub, as well.|Star Golden Bell~2009


18.2PM's Jun.K: "We are able to perform at Tokyo Dome thanks to our seniors such as TVXQ and JYJ, who came to Japan as K-pop stars before us and paved the way for us. Thanks to our seniors' remarkable activities, 2PM can promote in Japan easily and hold a concert at Tokyo Dome. I want to share this honor with my seniors. I really wanted to say this."|Tokyo Dome press conference~2013

19.2PM Chansung: "I've learnt a lot from TVXQ sunbaenims. I was very impressed by them."|My Daily~2017

20.2PM's former member Jay Park: "The charisma of TVXQ and their ability to sing is still something we need to learn."|KBS News~2009

"To be more recognized singers like TVXQ sunbaenims, I think we should practice so that we can dance and sing perfectly like them."|10Asia~2009

21.2PM: Singing, dance, performance.. TVXQ sunbaenims have all and we have to follow their steps. They don't only shine in Korea but also abroad. Both dance and singing are different from our styles but their live shows are amazing. They are the best group that always bring out the perfection with great efforts. We respect them."|Joy News 24~2008


22.MONSTA X's Minhyuk: [Q. Have you ever been a fan of someone?] "I was such a big fan that I was able to memorize all of their songs. I like TVXQ. I listened to Xiah Junsu and TVXQ every day. I can understand the hearts of fans who love someone."|Star Daily News~2018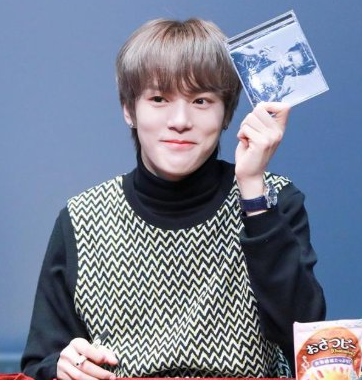 23.B.A.P.'s Zelo:"Watching TVXQ and Super Junior brought me up to be a singer."|JTBC News~2012

24.B.A.P.'s Youngjae: [Q.When you were a kid, who was your idol?]"When I was in 4th to 5th grade in elementary school, I liked TVXQ."|Haru Hana Magazine vol.21~2013

25.B.A.P's Daehyun: "I like Junsu sunbaenim really a lot. Because I really like people who can sing very well." Dukgune~2016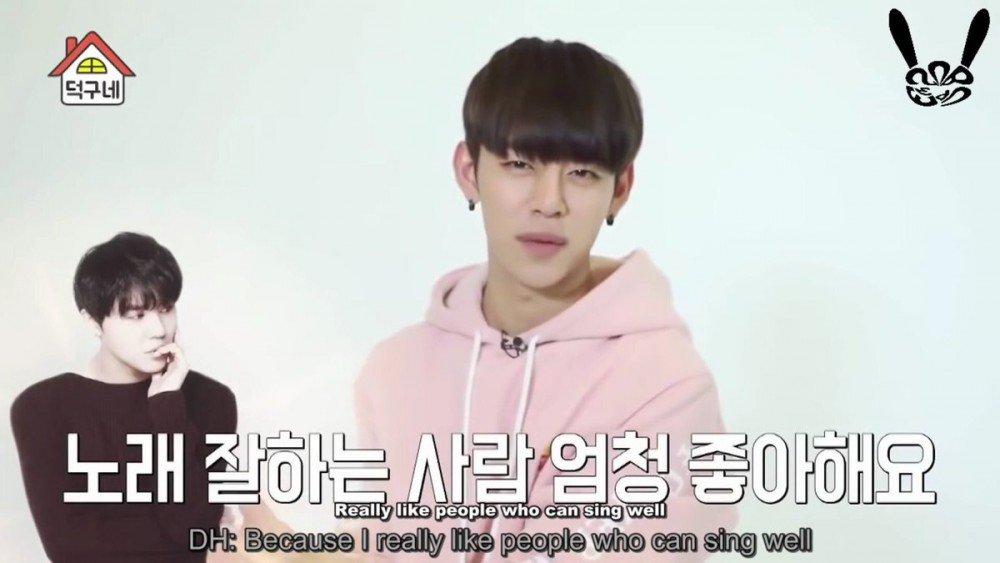 "I dreamt of being a singer while watching TVXQ."|BNT News Interview~2012
26.B.A.P.'s Himchan: Himchan posted a photo with Yunho's signed autograph and Yunho's T1STORY concert backstage photo.|Official Instagram~2017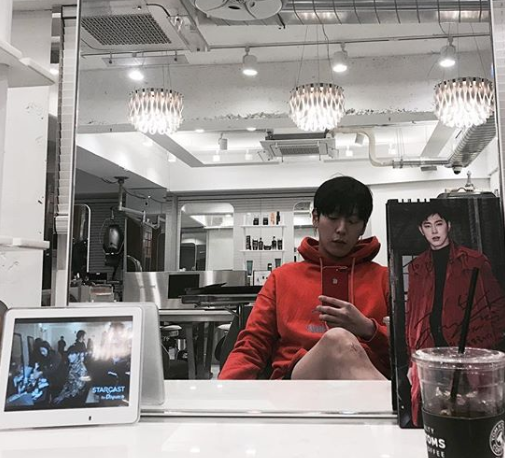 27.EXO's Xiumin: "I joined SM Entertainment because of TVXQ! To me, they are gods. If there was no TVXQ, I wouldn't even be part of EXO."|Kim Shin Young's Music Party Radio~2015

"There would be no EXO without TVXQ... The song I like the most is 'Rising Sun.'"|KBS2 Music Bank Stardust~2015

"I've looked up to TVXQ since before I joined the company. I met them two weeks after I became a trainee during their 'Mirotic' activities. My heart was racing and it was an electrifying moment for me. At first, I couldn't even speak. Though I've made my debut, I still feel nervous when I meet U-Know Yunho and Max Changmin. I still feel like just another fan."|SBS Power FM's Park So Hyun's Love Game~2013


28.EXO's Chanyeol: "When I was younger, I wasn't really in the know about idols or singers, but the first idol group I ever got into was TVXQ. Out of the five members, I liked Yunho sunbae the most. He was just so charismatic and I respected his unconditional care and leadership."|High Cut Magazine~2016

29.EXO's Baekhyun: "TVXQ are the seniors we wish to emulate and the embodiment of the goal we should strive to attain. TVXQ are able to fill up an entire stage with their presence alone, even though there's just two people. We barely fill up a stage with 12 people."|MBC radio 'Two O'Clock Date with Park Kyung Lim'~2014

30.EXO's Kai: "I want to perform with U-know Yunho sunbaenim in music programs. He is a senior which we have a lot to learn from, from his cool performances to his stage charisma."|Olympic Hall, showcase press conference~2012

31.EXO's Suho: [Q. Who are the artists you respect the most?] "I want to learn how to have the same charisma and ability to overwhelm the audience as Yunho sunbaenim."|Newsen~2012

32.EXO's Chen: [Q. Role model?] "TVXQ sunbaenim."|Mnet Superstar K6~2016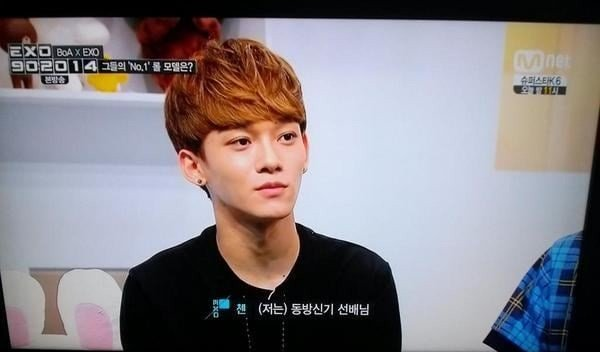 33.EXO's former member Luhan: [Luhan's schoolmate on Weibo revealed TVXQ was one of the reasons why Luhan went to Korea. Luhan and his friend always hid in the toilet eat and read novels. Luhan always watched TVXQ videos in the toilet and mentioned about "Yunho" the most. Luhan also asked Yunho for an autograph when he met Yunho for the first time in the company]
Luhan had TVXQ, H.O.T., SNSD and Super Junior folders on his Cyworld account. Morever Jaejoong's fan art: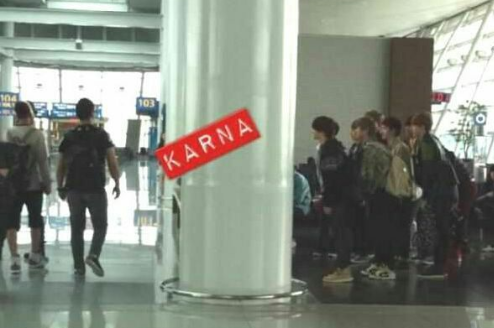 *EXO members are watching TVXQ at the airport*
34.BTS' RM: [Q.What was the first album you bought?] "TVXQ sunbaenim's The Way You Are. Before I started rapping, when I was in elementary school. I don't remember well. I think I bought it because it's cool."|Haru Hana Magazine Interview~2014


35.MAMAMOO's Moonbyul: "TVXQ is the reason I started dreaming of becoming a singer. I used to hone my dancing skills by watching their choreography videos and replicating them."|KBS 2TV Immortal Songs~2018

[Leeteuk: "Give 3 reasons why you like Yunho".] "He's good-looking, he's good at rapping, and because he stole my heart."|TV Chosun Idol Festival~2017

On June 22, Moonbyul shared a special video through V Live in which she jokes about her proud history as a fan of TVXQ:

36.K.Will: "TVXQ's vocal talent among idol groups is really the best. Especially their charisma and stage presence, it's amazing."|Joy News 24~2007

37.BLACKPINK's Jisoo: [At the audition, Yang Hyun Suk had asked her who her favorite group was] "At the time, I replied truthfully, 'TVXQ,' because I didn't know a lot about [how I should have acted] back then... My bias is Max Changmin."|Knowing Bros~2017


38.INFINITE's L: "My role model is TVXQ. I liked them since 'Hug'. I like their unique musical color. I think their songs are cool, from the bright-styled 'Hug' to 'Rising Sun' or 'Purple Line', which is more powerful."|10Asia~2012

"I'm a huge fan of TVXQ sunbaenim and Hero Jaejoong sunbaenim. I got into photography because I wanted to run a fansite for them."|Top Star News~2013
Facts:
-Has a special playlist on his phone contains all TVXQ and Jaejoong's songs
-When Jaejoong followed L back on Twitter, L took a screenshoot of it and used it as his phone wallpaper for a month
-Was a member of TVXQ's official fanclub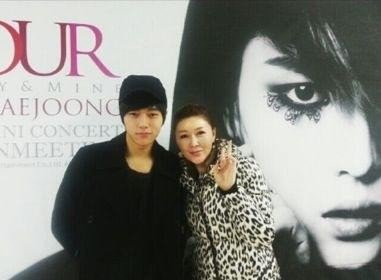 *L with Jaejoong's sister back in 2013 when he went to Jaejoong's concert.*

39.INFINITE's Woohyun: [Q.How do you feel about making your official debut overseas?] "I want to first start off by saying thank you to the senior singers who have made their debut in the country and have led the way for us. I heard of how TVXQ had a hard time performing in the country at first but because they did such a great job, we were able to successfully wrap up our showcase." |10Asia~2011

40.INFINITE's former member Hoya: "When I dreamt about becoming a singer, I always wanted to make my debut overseas just like our senior singers Rain and TVXQ. They worked really hard overseas and I wanted to follow their footsteps."|10Asia~2011


41.KARA's Nicole: "I'm really sad about the rumors regarding the disbanding of TVXQ. As a fan that really likes TVXQ, I hope that this problem can be solved amicably. I don't think it will be the same if any one member quits the group. I think they shine the brightest when the 5 of them take the stage as a group, as TVXQ. I hope they don't disband and that they continue to be together just like how they are right now."|KBS Music Bank~2009


42.SHINee's Jonghyun: "I grew up waching H.O.T., Shinwa and TVXQ sunbaenims and wanted to be a great singer like my seniors."|Edaily~2008


43.Im Jin Mo, music critic:"In TVXQ's case, their image and performance as well as music has nothing for the critics to pick on, we can't really find a bad point about them to bash about. Especially with this 4th album. it helped TVXQ and people to realize how much TVXQ appeals to fans all over Korea and Asia."|Edaily~2008

"The reason why there is so much interest in TVXQ is because unlike most of the groups, their singing abilities are excellent. All five members song and unexpectedly, presents a good harmony. They broke the general public perception that singing ability is bad, This is what seperates other idol groups and DBSK."|IZM~2005


44.RED VELVET's Seulgi: "Ever since I was young, I would sing and dance along to 'Rising Sun' with my friends. TVXQ was like a dream to me. It was really because of watching seniors that I developed the dream of becoming a singer. When I was younger, I would practice seniors' songs and dances with my friends. It was really fun. Because of this, I also got to know SM and came into this company. It was a dream to me."|Star News~2014

"For me, honestly, TVXQ seniors. It's the reason for my dream of becoming a singer. Even after 10 years, this hasn't changed."|Top Star News~2015

45.RED VELVET's Joy: "When I was in middle school and went online, I saw a clip of seniors performing 'Proud' during their concert in Nippon Budokan (Tokyo, Japan) and how they teared while singing. Without knowing it, I cried too. At the time, I was really touched, and decided then to also seriously do well and stand there too one day."|Star News~2014

[Q. Were you ever a fan of any of the fellow guests?(Guests: g.o.d's Son HoYoung and Park JoonHyung, Fly to the Sky, Shinhwa's Andy and Lee Min Woo)] "I'm sorry to the sunbaenims but I was a fan of TVXQ."|Happy Together 3~2017

46.Yoo Young Jin, SM's producer:"TVXQ is really good at singing and dancing so I wanted to have them try a variety of things. I gave them 'Tonight' wondering whether they would be able to pull that off because it has to be sung on a very wide range of notes. But they were really good at too. I got excited so I came up with some ad libs spontaneously which they also pulled off too. That's when I told myself that I can try whatever I want with these kids so I started coming up with songs which would maximize the abilities each member has."|Asiae~2010
47.NU'EST's JR: [Q.Who's your fav artist?]"TVXQ. If you ask why? Because It's TVXQ."|Pledis Boys Magazine~2014

"I had watched a TVXQ concert and I became a fan in the moment my eyes met with Yunho sunbaenim's."|Music on TV Japan~2017

48.NU'EST's Aron: "TVXQ sunbaenim is the best. They're no longer an Idol Star. I really enjoy sunbaenim's songs when i'm doing my activities."|Pledis Boys Magazine~2014

49.NU'EST's Baekho: "I like the powerful stages by seniors TVXQ, they are full of energy. We should hope to showcase such powerful images."|Nate Interview~2012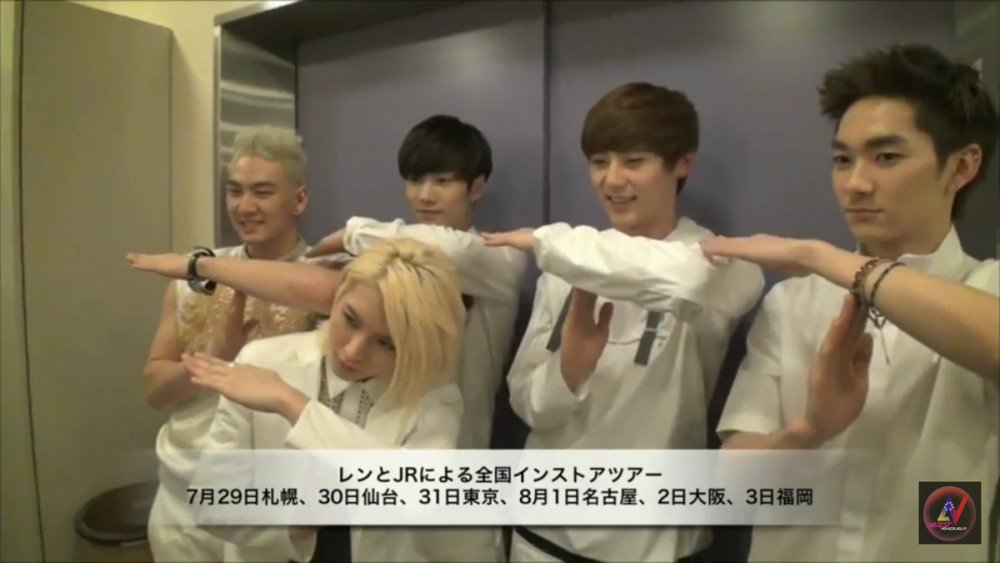 50.NU'EST/WANNA ONE's Minhyun: "My role model is TVXQ. Originally, I liked to sing, but I didn't have any dreams of becoming an idol singer. However, when I was in sixth grade, my older sister was a TVXQ fan. I watched their performances with her, and liked them so much. That's when I started dreaming of becoming an idol."|Happy Together~2017

"I'm a fan of TVXQ for a long time. I was inspired by the harmony of five members in 'Love in the Ice'. When I was listening to it, I realized I wanted to be a singer."|Arirang Sound K~2016

"I really like TVXQ sunbaenim but all 5 of them, I mean also JYJ sunbaenim. I like them. And I like Kim Junsu sunbaenim the most."|Private Life of NU'EST EP3~2017

"Their appearances, where they dances with all their might, up to a point where their body may break apart, that was really cool, and I thought "I want to be like seinors too!" as I watched them perform."|PIA Japan~2015
"When I saw TVXQ's performance, I wanted to become a singer because I wondered how five of them could make such a perfect harmony."|Vogue Korea~2019
"I want to be like TVXQ sunbaenims. I wish we can go down in history as a group."|News1~2014



51.WANNA ONE's Jinyoung: "Me and Minhyun like Junsu hyung very much. He really enjoyed himself and that it was a great concert." |V Live~2018


52.Wanna One's Sungwoon: [Q.Who is your role model?] "XIA Junsu sunbaenim. I'd like to try out for a musical like sunbaenim but he's too good."|10Asia~2014


53.Baek A Yeon:"I like TVXQ sunbaenim... Xia Junsu sunbaenim..." [MC: Junsu-ssi?] "Yes, his voice is very husky because you know he sang with so much effort during puberty. Even now, when Xiah Junsu sunbaenim did musicals, I went to watch them. I've been a fan of Xiah Junsu since I was a kid."|MBC FM4U Jungo's Hope Song~2012

54.Wonder Girls' ex member Sunmi: "TVXQ sunbaenims are the best. They are my favourite sunbaes. I really like them since I was a child."|JTBC News~2014


55.NCT's Yuta: "When I saw TVXQ on TV by chance, I got inspired to become a singer. So I gave up football in 2011, auditioned for SM."|NCT Life~2016

56.NCT's Doyoung: "TVXQ sunbaenims are my role models. I made sure when I went to their concert. I wanted to be like that. Even though they are only 2 members, their overwhelming stages are amazing."|SBS Kim Chang Ryul's Old School Radio~2017

57.NCT's Taeyong: "The senior I respect really is Yunho"|Idols of Asia~2016

58.NCT's Mark: "He (Yunho) is not only amazing on stage, but his attitude as a person is also very respectable."|SBS Power FM's Kim Chang Ryul's Old School~2017

59.NCT's Johnny: "When I came to Korea, I didn't know what an 'idol' was. I saw TVXQ sunbaenims and found them so cool."|SBS Kim Chang Ryul's Old School Radio~2017


60.GIRL'S DAY'S Minah:"It was love at first sight… Actually I like him too much! When I was in 4th grade that was the time TVXQ's 'Hug' first debuted and after seeing Yunho I had a major crush on him. Even though I call him 'sunbaenim' now, I would really like to call him my 'oppa'.I like his fangs and his facial expressions. I think how his lip curls is also sexy."|Strong Heart~2011

"I was the MC for SBS Inkigayo not long ago and TVXQ had a comeback and we stood on stage together. I have been admiring Yunho sunbaenim since my childhood and he was next to me. I can't even initiate a conversation with Yunho sunbaenim in private. When I saw him briefly outside the studio today, I could only ask him if he had something to eat. I also was a member of their fanclub."|SBS CulTwo Show~2014

61.The One: "Nowadays, singers are like 'I'll sing a song because I'm a singer.' Fortunately 5 members of TVXQ have been working harder than anyone else."|News Donga~2008

"Though they are now active as 3 and 2 separate members, in my heart they will always be the same five individuals. To me they're not 1+1+1+1+1 but together, just '1".|TV Daily~2012


62.SS501's Kim Hyun Joong: "I originally liked TVXQ but after getting to know Kim Jaejoong, I like TVXQ more."|Joongang Ilbo~2008


63.H.O.T.'s Moon Heejun: "In the glory days of H.O.T, there was no rival that was capable of causing a change [in our position]. If a junior singer has outstanding talent and improves at a very quick pace, you can feel threatened. TVXQ posed the biggest threat to H.O.T. They greeted me when they were trainees, and even back then, I thought that they could surpass H.O.T."|Inside Story Salon~2014

"8 years ago, when TVXQ were still trainees, they came to greet me and I just responded with an "Okay" without giving much thoughts. However, at present, they have far exceeded our achievements, if I had knew that they will be this successful, I would be willing to go to the basement instead for them"|Strong Heart~2011


64.H.O.T.'s Kangta: "Although they are already top stars, they work really hard and their personality is still very good. They are much better compared to when I was younger."|Newsen Interview~2008
"TVXQ has a much better ability than H.O.T."|Yoon Do Hyun's Music Show~2008

65.NOEL's Seongho: "Many of NOEL's fans became TVXQ's fans. TVXQ is unbeatable. They are the best."|Newsen~2015

"TVXQ's power to sell abums even though it is difficult market reality must be admitted. In the situation of the record market is bad, there is not much singer to sell albums. They had a lot of teenage fans but now it's expanded to 20s-30s. TVXQ is a very talented group. We have to admit it."|Joy News 24~2007

66.BOYFRIEND's Youngmin: "It's not because of the song. I think singer should sing well. They are TVXQ and we want to be like them."|Newsen~2011

67.BTOB's Peniel: "When I heard TVXQ and Super Junior sunbaenims' songs, I started to get interested in K-Pop."|Herald Economy~2014

68.BTOB's Sungjae: [referring to Junsu] "My star is absolutely wonderful." (through broadcasts and SNS has soundly emphasised that he is Kim Junsu's fan.. He sang a lot of TVXQ songs and went to their concerts.)|Official Instagram~2016

"Even if the time passed in the blink of an eye, it was a very dear performance… As expected of Junsu-hyung! Keep fighting up to the last performance!!!"|Official Instagram~2017


69.iKON's Junhoe: "#idolsofmyyouth #thank you very much for treating us so kindly #TVXQ #successful fan"|Official Instagram~2017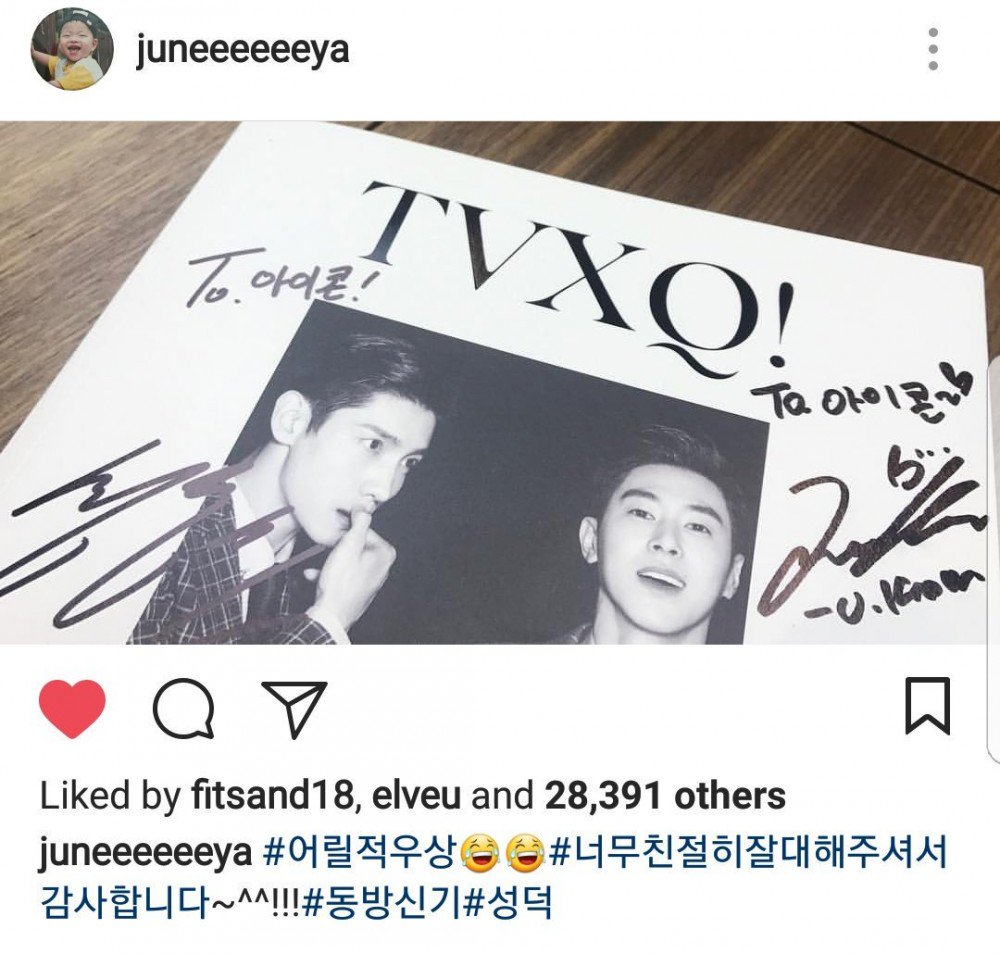 "I was a big fan of TVXQ! I was also a member of Cassiopeia! (official Korean fanclub of TVXQ). Last time, Yunho sunbae-nim knew about my birthday and greeted me "Happy Birthday". I was so happy..." Domani Interview~2019



70.Ladies Code's Rise: "I dreamt of becoming a singer after watching BoA and TVXQ sunbaenims."|Herald Corp~2013
Note: Rise died at 23 after being in critical condition from a van crash that killed fellow band mate EunB. The CEO specially invited Junsu to Rise's funeral since she was a big fan of him.
Rest in peace, Rise and EunB...

71.SUPER JUNIOR's Leeteuk: "Although TVXQ debuted earlier than us, they're still our dongsaeng when it comes to age. In fact we always envy TVXQ. Whenever we see them as the best group in the world, we always think "When will we be able to become like that ?"|IS Plus~2009

72.SUPER JUNIOR's Kyuhyun: "No matter how much we like Micky Yoochun, Micky Yoochun doesn't know we exist – -…ㅋㅋ"
"Micky Yoochun… I don't think we could ever bump into him ㅋㅋㅋ They're busy and I've got a lot of free time ㅋ"
I know~ㅋㅋㅋㅋㅋㅋㅋㅋㅋ-_-… ㅎㅎ I'm going to become best friends with Yoochun someday and make all of our country's elementary, junior, and high school students be jealous ㅋㅋㅋ"|Official Cyworld Acc.~2006
Note: Kyuhyun joined SM Entertainment in 2007.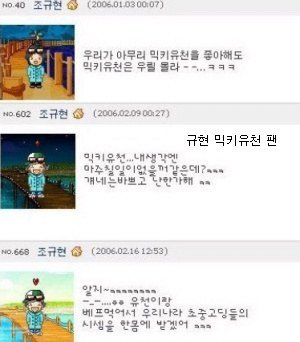 73.U-KISS' former member Alexander: "We really adore TVXQ, they are our sunbaes. They're still the strongest group in Asia, can never be replaced because they're just too good."|U-Kiss press conference in Malaysia 2010

74.Yoo Hee Yeol: "I personally like idols stars with professional attitude and excellent skills, such as SNSD and TVXQ."|Newsen~2009

75.g.o.d.'s Danny Ahn: "TVXQ is so cool. I've always liked those guys who were great at everything. TVXQ is an idol group but they are great at dance, singing and visual."|Joy News 24~2007



76.DGNA's Hyonmin: "It may be said that TVXQ is like a huge mountain which is impossible to climb. Our heart toward them is much more than the word "respect" could explain. And we still wish and aim to be the group like them."|Hankooki~2010

"Every time TVXQ sunbaenim reveals that they're going to release a new album, we can't picture how it will turn out. I want to be a singer who evolves and improves constantly, just like TVXQ sunbaenim."|Osen~2011

77.DGNA's Injun: "TVXQ is our role model. We want to be the best group in Asia like them."|DGNA Showcase Press Con.~2010

"I grew up watching TVXQ sunbaenim's performance. I imitated them and sang along. I want us to be a group that has excellent harmony like TVXQ."|DongA~2010

78.DGNA's J: "All the members watched TVXQ growing up and had the dream to be a singer some day. TVXQ is more than the idol. They are way above an idol. We do not know how we could ever dance and sing like them. We may never overrun their abilities. Every time we see them, we realize it is way far-off goal for us to aim to be closer to TVXQ". |Hankooki ~ 2010

"TVXQ is the best group. We're learning a lot from them."|DGNA Showcase Press Con~2010

79.DGNA's Mika: "TVXQ is the senior we always admire. I dreamt of being a singer when I saw them and there is still much we need to learn from them."|Chosun~2010

80.DGNA's Karam: "I began dancing because of Yunho [of TVXQ]. I saw Yunho sunbae on a television program breakdancing one time. I thought it was really cool that I wanted to do it too. I went in front of the veranda of my house and tried to copy his breakdancing, but my mom saw me and asked what I was doing in the middle of the night. My parents supported me dancing when they realized how hard I worked."|DGNA Introduction Video~2010

"I was truly impressed after I saw Yunho sunbaenim's dance that day, I started dancing since then, and began to imitate continuously. After that more than just dancing alone, I started to dream of standing on stage as a singer."|KBS 2TV Invincible Youth 2010

"Because it is an album which included everyone's efforts and sincerity, please support us with lots of love. Jung Yunho sunbei whom I respect and made me determine to choose the path as a singer. My father and mother, although I am always your little boy, but please look forward from now on to your son who strives hard to become a better person. I love you." |DGNA's 1st mini album Awake's 'Thank You' Messages ~ 2010

Note: Although DGNA/The Boss isn't a well-known group in South Korea, they are very popular in Japan and have been promoting actively since 2010.

81.VIXX's Leo: "I would like to work as a VIXX member in the future. We are a great team like TVXQ."|GQ Korea~2018

82.RAINZ's Kim Seongri: "TVXQ is a role model that I respect a lot. I like their dance and singing, so I watched a lot of their performances and started dreaming of becoming a singer.|Xports News~2017

83.EPIK HIGH's Tablo: "This album's name is Mirotic. It's number 1. We are number 2. I would never have thought the difference between number 1 and 2 would be that big. This isn't even 90's."|Tablo's Dream Station~2008

84.Lee Seung Chul: "TVXQ is the most admirable hoobae group. They are becoming even more manly. They are wonderful even to a man. I think a group like them will live longer than 30 years."|MBC Music Travel LaLaLa~2009

85.ASTRO'S Moonbin: "TVXQ sunbaenims are forever stars in my heart. I dreamed of becoming a singer watching TVXQ, so I want to be like them in the future. I have never met them again since the MV filming when I was little, but if given the chance, I really want to perform with them on stage."|OSEN~2016

"TVXQ are the reason why I decided to become a singer. I want to become a singer who has no flaws, who can both sing and give a great performance."|Lotte Card Arts Centre's Art Hall, Showcase 2016

86.ASTRO's Eunwoo: "TVXQ is my role model. I remember being in awe when I watched TVXQ perform. I hope to be as great of a role model for someone as TVXQ was for me."|Lotte Card Arts Centre's Art Hall, Showcase 2016

87.ASTRO's MJ: [Q.Why did you want to be an idol?] "I had watched many of TVXQ's stages. I saw tendons on Junsu's neck when he was singing and it was so cool. I thought, 'Wow, how can he look so cool? I want to be like that.' So, I also want to be like that one day.|Show Champion Backstage~2016

88.X-5's Seollu: "I like TVXQ. My greatest goal is to introduce the world to X-5."|Yae Hall showcase~2011

"We dream of being the 2nd TVXQ."|Segye Ilbo~2011

89.T-ARA: "For the "Cry Cry" stage, we want to attract people with a strong image, and a powerful dance that the male groups are more accustomed to. To display this androgynous charm, we are using TVXQ as our role model."|MCountdown~2011

90.ZE:A's Kwanghee: "I grew up watching TVXQ sunbaenims. They were like a dream to me. All the members are my role model."|KBS Cool FM Park Myung Soo's Radio Show~2015
"I was so surprised but also really excited when I saw the TVXQ seniors. We even took a picture together! I like Yunho sunbaenim , he's so cool." (Kwanghee was too shy to be close to them. He stood a fair distance away and bowed 7 times with his hands collected in front of him.)|MBC FM ShimShimTaPa~2011



91.Samuel: "While preparing to become a singer in the United States, I watched TVXQ's performance of "O'-Jung.Ban.Hap.' and it was impressive. I thought about wanting to become a singer while watching TVXQ. I've watched TVXQ videos since a long time ago. I also searched for them a lot while preparing for this album. The look in your eyes and performance are important, but TVXQ has a certain kind of coolness that I can't put into words. While watching TVXQ's performances, I gained a lot of knowledge about how to perfect a performance. When I meet TVXQ sunbaenims, I'll tell them, 'Thanks to you, I've become a singer in Korea."|Shinhan Card Fan Square Live Hall~2018

92.KARD's Jiwoo: "I started dreaming of becoming a singer after watching BoA sunbaenim and TVXQ sunbaenim."|International BNT~2018

93.SHINHWA's Dongwan: "There are many groups coming out these days. TVXQ stands out among these groups. They seem to be preparing the stage properly."|Star News~2007

94.SHINHWA's Andy: "Back then, when we all gathered and saw TVXQ, 'Those fellows are so cool. It's frightening.' We never have the same thought like this before. We all acknowledge TVXQ's powerful song performance is really scary."|Asiae~2009

95.DAL SHABET's Subin: "I have been a fan of TVXQ sunbaenims since I was in elementary school. When they dance, it's not a joke. I can't even have the courage to make eye contact with them. So I could only watch carefully and secretively watch watch them from a safe distance."|Happy Together~2011

96.DAL SHABET's Serri: "I'm a fan of TVXQ sunbaenims. There was an opportunity to stand on the same stage after debut and personally see TVXQ sunbaenims. Even on the rehearsal stage they really seemed hardworking. Amongst the singers, they are respected seniors. Yunho sunbaenim's skills are not only good but he's a star who puts in a lot of effort. Definetely the best."|Happy Together~2011

97.The BOYZ's Sunwoo: "There are many great artists but I like TVXQ the most. TVXQ has been loved all over the world and has made great achievements. I want to be like my seniors. I have a lot of respect for them and I admire them a lot."|Kyung Hee University Showcase~ 2017

98.THE BOYZ's Juyeon: "We met TVXQ by chance in the waiting room. I cried because they were seniors who I admired since I was young, so our debut felt real and I was deeply moved."|Yes24 Live Hall Showcase~2018

99.UP10TION's Wei: "I like TVXQ. I met them on music broadcast, and felt like my heart was going to burst.. There are a lot of memories about Mirotic. I wanted to dance like them."|Vlive~2018

100.RAINBOW's former member Jisook: "I've been a lifelong fan of TVXQ. I was also a part of TVXQ's official fanclub Cassiopeia. My bias is Max Changmin!|jTBC's Differential Class~2018

101.LUCENTE's Taejun: "I dreamt of becoming a singer watching TVXQ, so I hope to hold a concert where we fill the Tokyo Dome like them."|Debut Showcase~2018

102.NEW KIDD's Hansol: "My role model is TVXQ. I liked TVXQ since I was in elemantary school and dreamt of becoming a singer. I thought 'I should be like them in the future.'|Top Star News~2018

"Since I was a kid, I really liked TVXQ seniors, and it is great to be a cappella singing group who has a good performance as well as a song. "|Busan News interview ~ 2018

103.HITT's Howon: "HITT's role models are TVXQ. TVXQ's vocal talents and dance skills are outstanding. They're role models we want to emulate."|TV Report~2011

104.HITT's Hayoung: "TVXQ is our role model. They are the direction and destination we're headed for."|TV Report~2011

105.100%'s Changbum: My role model is TVXQ. Their performace is an art."|DongA~2012

106.100%: "Our role model is TVXQ but we want to show our colors so we can be a role model for our juniors."|DongA~2012

107.Tae Jin Ah: "The hoobae that I like TVXQ has debuted successfully in Japan, I wish to be like them too, being active and succeed in the Trot music industry". |**
"When TVXQ, a group that will exist once every 100 years, split up, I felt heartbroken."|Chosun~2011
108.Minseo: "Since I was in elemetary school, I participated in many singing competitions. I was excited to see TVXQ, Super Junior and Wonder Girls at that time. I especially admired my TVXQ sunbaenims. Personally, I really liked the voice of Jaejoong sunbaenim. It was through them that I first learned of the job of a pop singer, and from middle school, I concentrated on my singing and didn't study because I wanted to be a singer."|SBS Radio Power FM~2018

109.PURE BOY's Hayoung: "I grew up dreaming of becoming a singer watching TVXQ sunbaes. With in the Korean-American community, TVXQ was our pride and dream. I couldn't have been more shocked when I heard of their separation, I was going into high school at that time. TVXQ as five was the real king of K-pop in the states and was the best of the best."|Myeongdong streets (picketing for the reunion of TVXQ)~2014

110.PURE BOY's Hyobin:"I could tell how legendary the old TVXQ were in their achievements when I was in Japan. It is a tragedy to see the treasure of our nation to be split in two separate groups. I am sure that all fans hope they will reunite and perform on the stage together for one last time."| Myeongdong streets (picketing for the reunion of TVXQ)~2014

111.NATURE's Lu: "TVXQ made a comeback with 'Keep Your Head Down' when I was in my second year of middle school. I completely fell for them after watching that performance, so much so that I used to wake up at 5 a.m. KST to go watch their live music show performances. They were so cool, and I wanted to become like them. That's why I became a singer as well."|KBS2 Hello Counselor~2018

112.Hyun Jin Young: [After becoming the head of SBS Broadcasting Academy's head of the vocal department] "I will create the 2nd TVXQ."|SBS Academy~2009

113.Andre Kim, designer: "I was impressed with TVXQ when I saw them perfroming at the Great Hall of People in China on July 2004. It was a shock to see Chinese fans sending passionate cheers. I feel pride that they are promoting Korean mass culture in foreign countries. I want to invite TVXQ as models for fashion shows abroad. They have clear souls and pure qualities."|Yonsei University Auditorium~2006

114.Kim Yeon Kyung, volleyball athlete: "I like rock, ballad and hip hop. As for singers, TVXQ is the best."|V-League Interview~2007


[2 experts were asked about who the best male vocalist is]
115.Ha Jae Keun, pop culture critic: "Kim Junsu. He has such strong stage presence and impressive ability, despite promoting alone as a soloist. He has a special appeal. When he's on stage, he really feels like he's a singer. With the appealing voice when he sang 'That Man', and with that much of ability, he will obviously succeed as solo."|OBC News~2012


116.Lee Hyuk Jun, music critic: "Whether it is medium tempo, fast tempo, up tempo or slow tempo, Junsu has ability to make it as his colour. Because he recieved with his entire body and then conveys them... And because he memorizes not only in his head but also with his entire body. He can make a deep impression on the audience."|OBC News~2012

117.Park Eun Bin: "I have always been a fan of TVXQ oppas and I'm so lucky to shoot an advertisement together. They are so coolI was so nervous that I couldn't act properly because my face turned red all the time."|Joy News 24~2005

118.Jung Da Bin: "I love TVXQ since I was 7 years old. I love all of them but especially Park Yoochun oppa."|Etoday ~2013

119.B1A4's Baro: "Even before his debut through TVXQ!, he [Yunho] was a very popular figure back in Gwangju because of his dancing skills …Because I essentially followed in his footsteps to Seoul, I was excited to meet him by chance at a coffee shop and approach him."|Seoul News~2011

120.Double A's Sangsoo: "Yunho sunbae really became a source of strength for me."|TV Report~2011

121.MBLAQ's former member Lee Joon: [Q: Whose words of encouragement has had the greatest influence on you?] "U-Know Yunho hyung."|Kiss The Radio~2010

122.Han Chae Young: "I have liked Yunho since long time ago, and if there's a good opportunity I want to work with him"|KBS Entertainment Weekly~2014


123.DinDin: "I respect U-Know Yunho more than I respect my dad."|Radio Star~2018

124.A-JAX's Hyeongkon: "My role model is Yunho sunbaenim. He is so charismatic. I want to look like him on stage."|Joy News 24~2012

125.A-JAX's Jaehyung: "Kim Jaejoong sunbaenim is my role model. He composes songs himself. I've always really liked Kim JaeJoong sunbaenim."|OSEN~2014

126.N-SONIC's Jungwook: "The artist I admire is Kim Jaejoong."|Star News~2011

127.BLOCK B's U-Kwon: "XIA Junsu sunbaenim has won a lot of musical awards. I want to be like sunbaenim. He opened up the doors for us to act in musicals."|Star Today~2016

128.CROSS GENE's Shin Wonho: Junsu sunbaenim is my favourite senior. And he is Yongseok's favourite as well. I have met him twice in reality. His voice is really charming. Ahhh, he really is a senior who I admire.I will work hard for the next 5 years to become a vocal like Junsu sunbaenim."|FM Yokohama E K Radio~2015

129.CROSS GENE's Yongseok: "The time I saw an admired senior's performance and had learned so much~ I was at a loss for words at how he's really the best~ I also have to work hard to be able to quickly climb on the same stage!"|Instagram~2017
"My role model is TVXQ sunbaenims. They are amazing. I used to enjoy watching music shows. TVXQ members were amazing at singing, skills, stage and appearance. When I saw them, I thought I should be like them."|Herald Economy Interview~2014



130.PENTAGON's Yeo One: "Kim Junsu sunbaenim is my idol. I'm a big fan of him."|Fanmeeting in Japan~2016

131.SEVENTEEN's Seungkwan: "My role model is Kim Junsu sunbae. Even though it's been 10 years, he has a cool image in doing musicals and solo activities. I want us to succeed first as a team and then show my individual ability."|10Asia~2015

[Q.What will you name your daughter and son in the future?] Jaejoongie! Jaejoong..My kid will like it so much! Since I name him after Jaejoong sunbaenim."|Fansign event ~ 2016

132.SNUPER's Sebin: "Junsu sunbae-nim who i like and respect the most!"|Official Twitter~2017
[Q.Who would you like to collaborate with?] "It's my biggest dream, TVXQ sunbaenims. I like them since elementary school. I like XIA Junsu sunbaenim."|FN News Interview~2015
133.KNK's Inseong: "Junsu is a senior I really like and respect. His new song's lyrics are so good. Thanks to sunbaenim for his voice"|Official Twitter~2016

[Q.Who is the entertainer you wanted to meet first when you debuted?] "XIAH Junsu sunbaenim."|My KNK TV~2017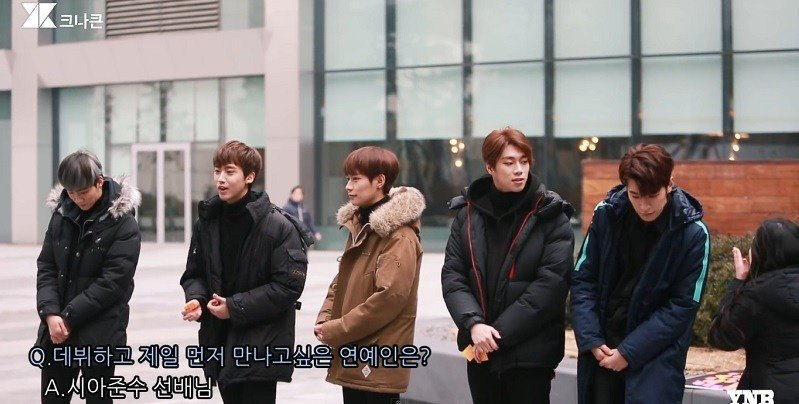 134.FIESTAR: "He (Junsu) is one of the many seniors we members really respect, and Hyemi especially is a die-hard fan. We were saying that it would be amazing if we could cast senior Junsu for the role, but we had no idea he would really make an appearance. He looked so amazing, the way he was so chic while playing the role of the superhero. We were so nervous that we barely managed to say hello."|KJ Today~2012

135.IN2IT Yeontae: "My role model is Kim Junsu sunbaenim. He's very talented and I want to learn a lot from him."|SportsQ~2017


"Kim Junsu sunbaenim is the reason I started my career as a singer. "|Etoday~2017

"Junsu sunbaenim was my motivation to become a singer. Recently I went to his concert and watched with my mouth agape not noticing time passing by. Even though he's an idol he also succeeded as a soloist, which is similar to my own goal."|V live~2018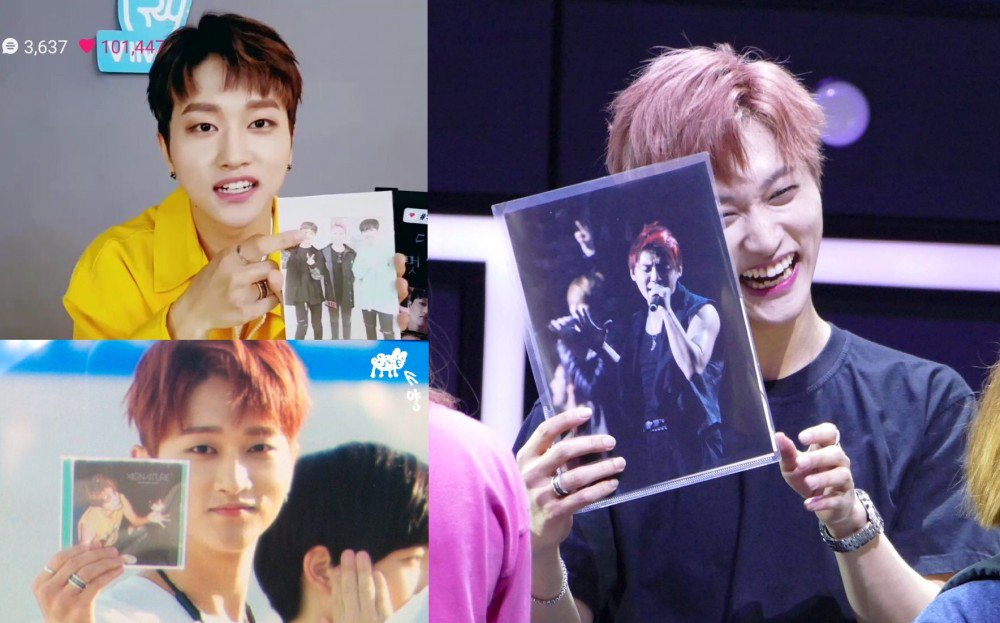 "I would never have guessed I'd get to hear 'Kanade'... I love you.. I admire you. I will support you always!!! My whole life! Please let us listen to your songs for a long long time. "|Official Instagram~2018


136.BOYS24's Hwayoung: "I'm a TVXQ fan and my role model is Kim Junsu sunbaenim. I like his voice so much."|Etoday~2017

137.Park Hyo Shin: "I once said that I wanted to duet with Kim Junsu a long time ago. I think I'll get hit with a rock if I say I'm close with him. All jokes a side, he's a junior I really adore and he likes me a lot as well."|Lee Jun Ki's Sharing Heart & Stories to Hear~2011

138.MYNAME's Gunwoo: [Q: Which group does MYNAME want to be like? (All five members chose 'TVXQ')]"I think our TVXQ seniors are a perfect group. They have no faults when it comes to singing, dancing and performing. Seeing them do so well in all aspects makes us think that there is no group out there that is more perfect than TVXQ."|Star News~2011

139.MYNAME's Kim Seyoung: "Wow..I went to see Junsu sunbaenim.. His music.. I can't say it [in Korean]..I am struggling in speaking well. I can only say it was great.|Official Instagram~2016

140.MYNAME's Insoo: "Each of his words is like a big lesson for me…You're the best Junsu hyung!"|Official Instagram~2017

"Finally I met him.. I admire him.. I need to work harder on music."|Instagram ~ 2016

"It was a special concert. Junsu-hyungnim..You are the best..But this male fan is the best too I really liked it"|Instagram~2016

Note: Although MYNAME isn't a well-known group in South Korea, they are very popular in Japan and have been promoting actively since 2011.


141.Baek Ji Young: "Junsu is a junior who I think preciously of both on a musical and personal level. He has so much talent and is always showing growth in the blink of an eye. I'm looking forward to this musical. I was moved with his ability to always exceed my expectations. The performance was perfect on all levels, not only with the acting, but the music as well."|Newsen~2011


142.M.Pire's Taehee: "I don't know if I'll ever get to meet him, but I always carry a CD that I've signed so I could give it to him one day. I had watched XIAH Junsu's musical, "Mozart", 3 times last year and bought every piece of MD item that was sold at the musical."|Joy News 24~2013

"I know that I need much more effort and practice yet as for me now. If I hope and strive enthusiastically, I think that it comes true someday. As I was moved by Junsu sunbaenim's song, I want to be a singer who impresses to other people with a voice only someday."|Sports World~2013
"I respect Junsu sunbaenim. His voice is unique in Korea. I want to be like him who is perfect at both singing and musical stage."|Herald Economy~2013
143.SF9's Taeyang: "There is a special talent I've been showing people for a long time. I love XIA Junsu, so I've been practising to sing like him."|Arirang KPOP~2016

144.Moon Geun Young: "Evidence that TVXQ is not just a pretty idol group.. Isn't Junsu's voice is so sweet? He's my favourite singer. Beautiful Thing is such a nice song.. Indeed Junsu's voice can really touch people's heart. I think this way whenever I hear their songs."|Star News~2009

145.Song Ji Hyo: "I'm Junsu's co-worker as well as a big fan. All performances were really touching, and I spent a special time crying and laughing. I felt that Junsu's power on stage is amazing."|Junsu's concert~2012

146.Hong Kwang Ho: "It goes without saying Kim Junsu is really thorough in preparing and when it comes to his skills. Although I thought it'll be fun if I did a project together with Kim Junsu, I got goosebumps actually while performing alongside him. At first I had prejudice against idols but I was able to rid my prejudice at his image working surprisingly hard. Moreover I'm thankful that I was able to do more great projects due to him."|SSTV~2015

147.Kang Hong Seok: "Kim Junsu is no joke. I heard him singing at the top of his lungs while performing. He was singing passionately, standing with the veins on his neck sticking out; and he was so cool. I had the thought that he wouldn't let himself get outdone in passion. He is not Kim Junsu for nothing."|MBN Star~2015

["Arena Magazine" judged the talents of the main vocals of idol groups. TVXQ's Xiah JunSu received the highest praise]
148.Kim YunWoo, Cha WooJin, Park ChanWook, critics:"The reason why Junsu's vocal does not exceptionally stand out is because of TVXQ's songs. He is a commendable vocalist who we feel sorry to label as an idol singer."|Arena Magazine~2009
149.Song Ha Ye: "I'm a fan of JYJ so I want to see XIA Junsu sunbaenim."|TV Daily~2015

150.Park Ji Sun, comedian: "I've been a fan of Xiah Junsu, but a real fan. I used to log in his fancafe a hundred times a day. I voluntarily withdrew because I felt like Otaku. After that, I thought I would study, but I borrowed another friend's ID and entered."|10Asia~2009

151.Lee Junhyung, national figure skater: "I prefer songs with many high-notes and good vocals. It was XIA Junsu's voice which touched my heart."[Q: Does XIA Junsu know his 'fan boy' is a figure skater?] "He knows. He replies to me sometimes."|OSEN~2013

152.Kim Seulgi: "I have been a fan of Junsu oppa ever since I was young. Even when he was in TVXQ, I liked him the best."|TV Daily~2014

-JP-

153.SMAP's Takuya Kimura: "They are wonderful even from the eyes of a man. Both the songs and the dances are great and not only that, I also love their character as well."|FNS Music Festival~2009

154.SMAP's Masahiro Nakai: "Best group of the year is Asia's superstar TVXQ."|NHK 59th Kohaku Uta Gassen~2009

155.Ayumi Hamasaki: "I went to go watch TVXQ's performance in very very high spirits today. But… Due to a mistake in planning, when I went, they were already on their last song. So there I am, wearing my TVXQ t-shirt, wearing a TVXQ towel on my neck, holding a TVXQ fan, I'm all totally ready… But tomorrow, I shall have my revenge! I'm a fan! They have beautiful singinvoices, I fell in love with them in Ehime."|Official Blog~2009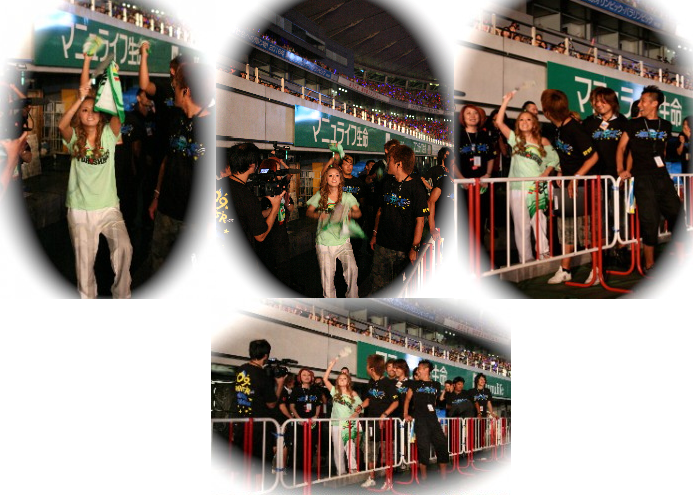 She published this photo wearing a green shirt of TVXQ and a TVXQ towel.

"I went to the show with TVXQ. They had a t-shirt and a towel there and I wore it. Why? I'm a fan! They have beautiful voices"|NowNews~2009

156.AKB48-Atsuko Maeda: "When the first trading card to commemorate TVXQ was released in a bookstore, I immediately went to get it. Also the type I like is a guy who is tall and has a fresh look. TVXQ's Yunho looks so handsome!"|Tokyo Ginza~2011


157.AKB48's Suzuki Nae: "I watched the July 4th concert, and I was really impressed. The voice, dance, and MC part, they did it all completely.I was also impressed with the red light pen which everyone turned on when the 5 members appeared. My tears seemed to come out. They have a strong image in their live and very good dance. I really respect them for that."|Official Blog~2009

158.AKB48's Haruna Kojima: "I'm a fan of TVXQ. I love them so much, especially Yunho."|Music Bank~2009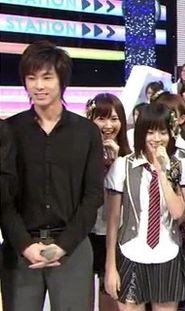 159.AKB48's Yokoyama Yui: [Q.Ideal type?] "Both 2 members of TVXQ."|AKB to xx~2012

160.SCANDAL's Haruna Ono: "I'm afraid of how I can't shake away TVXQ from my head. After I listened to their music, I still got the blaze of Korean dream!"|Jack Heart~2009

161.EXILE's Shokichi Yagi: "TVXQ is... really awesome. Frankly, they made "a-nation" into their own concert. Their songs and dances cannot be disputed, there're absolutely no weaknesses at all. The reason why the both of them, right till now, were able to become a star feature on the stage is because they have that ability. Their entertainment, I promise you it's dangerous! When we were watching our favorite live performances of them, various images were inspired (in our minds) to the extent that we could even write songs. Today, it really seems like we're able to compose good songs. Although Keiji-san also said this, we now seem to know why TVXQ is so popular. It's not just about their outer appearances, we have to learn from them on how to make people feel like their cool factor emanates from a definite internal stability. Songs, performances, outfits, from now on, we want to stubbornly protect and abide by our own thoughts, and this has a positive meaning, but we don't want to lose TVXQ."|A-Nation Osaka Reviews~2011

162.MORNING MUSUME's Makoto Ogawa: "Yesterday I went to see TVXQ's LIVE TOUR 2012 ~TONE~. It was awesome and powerful. The venue was shaking. Their performance, songs and dance were so cool."|Official Blog~2012

163.PRISTAR's Kusaka Masato: [Q.Person do you think is really cool and possessed a great amount of talent?]"Jaejoong."
[Q.Your striving target?] "Jaejoong."
[Q.A recent J-POP artist your interested in?] "TVXQ."|Official Blog~2010

164.KAT-TUN's Akanishi Jin: "Have you heard of TVXQ? I got to know them recently. Really cool, right? Totally cool."|Myojo Magazine~2008

165.KAT-TUN: [Q: Is there any Koean singers you like?] "We like TVXQ and Rain." (All members agreed)|Yeongdeungpo Press Conf.~2010

166.SOLIDEMO's Takeshi Mukaiyama: "I was 18 years old then and was very determined to become an artist. At that time, my goal was to meet and become like TVXQ. In though times, sad and wanted to give up everything, watching them live or listening to their songs is what gave me strength and motivated me to work really hard."|Official Blog~2014

"TVXQ-ssi! You guys are really an existence which I look up to.Last year's "TIME" live, and also a-nation were really highlights! Even now, I still vividly remember that spectable, live performances! And the TREE live this time around! The Tokyo Dome was coloured by the red ocean, and it was really beautifl from our seats!! And!!! After the live concert ended !!! I greeted both members of TVXQ!! From the moment when I heard from the staff (that I was going to greet them), my heartbeat went up. I was nervous like it was the first time since I was born!! (laughs) I was really so nervous. I conveyed my heart / feelings (to TVXQ)! From when I was 18 years old, I looked up to TVXQ. And took my first dance lessons. And set my target for a major debut! I am really fortunate to have been able to meet with TVXQ and come to like them! ✨ We are T✨."|Official Blog~2014

"The two on the stage were god. Stage presence, singing, dancing, behavior, looks... The figure reflected on the monitor even on the stage was too beautiful! And today's Red Ocean! I was able to become one of them! Thank you very much! TVXQ and BigEast..We are bond with each other! This picture is a lifetime treasure (ToT) I'm already crying and smiling.|Official Blog~2014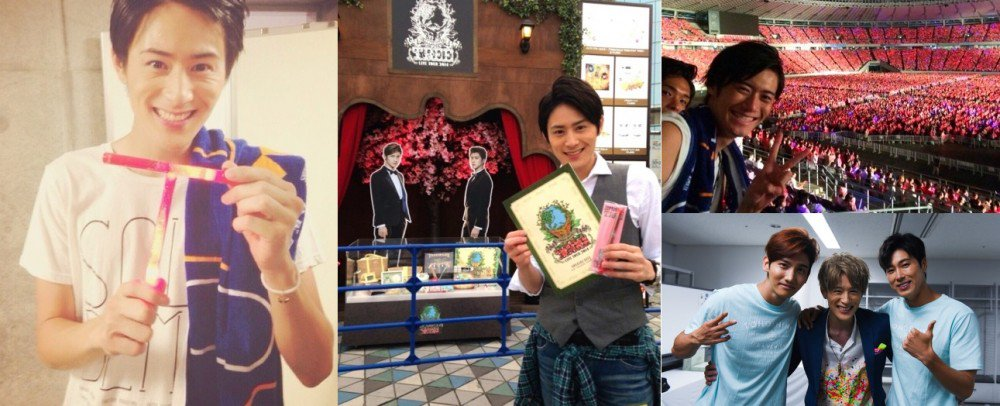 167.ADDICTION's K.B: "I believe there will not be such a miracle in my lifetime… It was the motivation for me to begin activities and at the Live of Junsu san, who I respect. Every time making us enjoy a stage of more than expectation, song as well as dance too of course is the best but, the feelings put into each single song or loving music from the heart, the feelings and human nature of trying to deliver than to the people looking at it honestly, makes a beautiful space till here right~ I felt like that a lot today! Really want to become an artist like Junsu. want to really truly work hard to be able to stand on the same stage with Junsu! Till now and from now on as well forever it is my highest objective."|Official Twitter~2016

168.V6's Yoshiki Inohara: "Korean artists who had debuted in Japan are really amazing. We had visited Korea a few years back, therefore when we saw Korean artists in Japan, we always perform the duties of a 'host' to them. BoA and TVXQ are awesome."|Seoul Hilton Hotel Press Conf.~2009

169.W-IND's Keita Tachibana: "Though it's coming from me, Changmin's high notes are effortless and his voice has become deep and fine. He must've practiced a considerable amount this year to produce such a voice. People who notice this clear improvement in Changmin's performance will get chills. Conversely, those who continue to sing without further development don't stir up any feelings [in their listeners]."|Official Twitter~2011

170.PURE BOYS' Yuichi Sato: "I went to see the concert. Amazing! Their level is too high!Too cool! I thought that the stage is really different from the world."|Official Blog~2008

171.SUNMYU's Yamauchi Haruka: "Today I joined TVXQ's LIVE TOUR 2014 TREE concert, held in Kyocera Dome. Until now I've always attended with my friends and my mother, but today for the first time I attended the concert on my own. Plenty of emotions kept pouring from beginning to end… crying, laughing… I was touched by the sense of unity that spread over the whole venue, through the bond created between the two TVXQ members and all their fans. Yunho-san, Changmin-san, till the very end, they gave their all to present the best performance. Dancing, singing, expressions emotions… there isn't much room left for improvement. I found myself studying them there and I learned a lot! I won't forget this, definitely. Everyone, don't forget it either. TVXQ ~we are T~"|Official Blog~2014

172.Emi Takei: "The first time I set foot on Tokyo, I had trouble since I really didn't know anything. My whole family was isolated. And that's where we saw TVXQ on TV, and they gave me peace of mind. That was the time I started studying Korean to try and be good at it. I got comfort from listening to TVXQ's songs during tough times."|Oshare Izumu~2011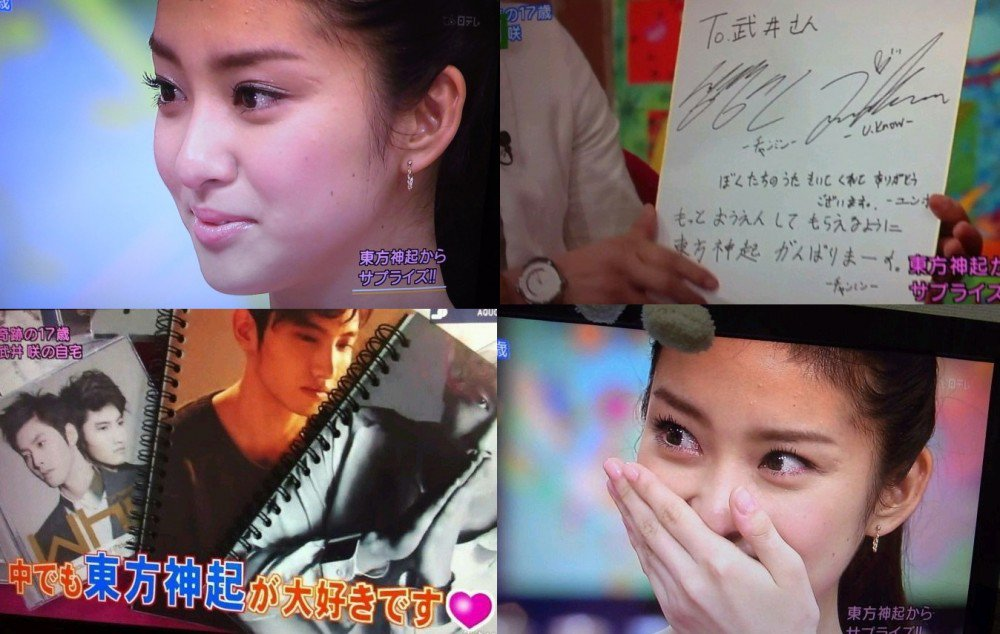 173.Mari Sekine: "I'm a fan of TVXQ. My father too. My family is... They are a 5 person Korean group."|Official Blog~2007
"Lately, my dad seems to be obsessed with Dong Bang Shin Ki. Whenever he has time he goes to Karaoke and picks TVXQ songs to sing."|Music Japan~2009


174.Tsutomu Sekine: "TVXQ is the best. I'm the biggest fan of them!" [He managed fan events for TVXQ and presented TV shows such as 'Getting to Know TVXQ'. He also mentioned he's a big fan of TVXQ many times."|TBS~2009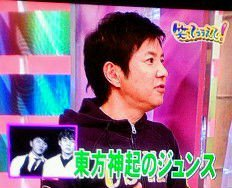 175.Fumiya Fujii:(JJ&YC performed at 'BOY POP FACTORY 09' musical event)"The atmosphere of the venue was heated up, two TVXQ members performed in one color creating big stage. No wonder the tickets went up high at the auction sales site to ¥ 200,000(~$2100). From two members of Tohoshinki I received CD and also handshake. Yatta! Yatta! It's a rare chance to meet them. I feel the great charm and they're really someone whom you want to meet. TVXQ is getting more and more popular these days. They're good looking, having great songs, and also good in dance."|Official Blog~2009

176.Marimo/Murata Mari: "I met with TVXQ's Yunho!! This is absolutely a miracle! I'm shocked! I have mentioned that I wish to meet him in person, but it was just a dream and I had never thought that it could happen for real. When I was invited to interview YunHo, I screamed out loud. I will love TVXQ and Yunho forever[During the interview with Japanese magazine Popteen, she revealed her ideal type to date is Yunho. She even has posters of Yunho hung up at her house. Eventually, she got to meet Yunho in person at Popteen's editing department.]|POPTeen~2010







177.Nakamura Kaito: "Since my mom and I are huge fans of TVXQ, I named my cat 'Changmin'" |Official Twitter~2015

"I went to TVXQ concert (with Ryoki Nagae) for the first time in 2 years. They are truly the best."|Official Twitter~2017

"I just returned today from TVXQ Live Tour 2018 ~TOMORROW~, which I really liked! No, I cried because they were really cool. Anyway, they are the best. I'm still stuck in the event, so words are not coming out!!"|Official Twitter~2018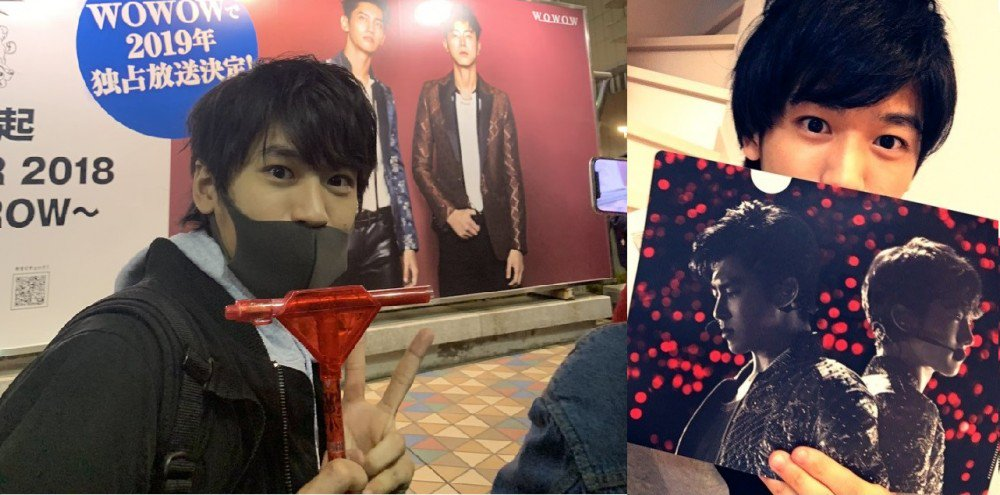 178.Ryoki Nagae: "My origin. The people I want to sing with. I fell in love with them when I was 6 years old. I went to their concerts for the first time 4 or 5 years ago. I bought a lot of CDs of them. The people I've always loved. Originally I wanted to be a singer and entered this world, so I call it my final point. I love these 2 people. They are so cool."|Official Blog~2017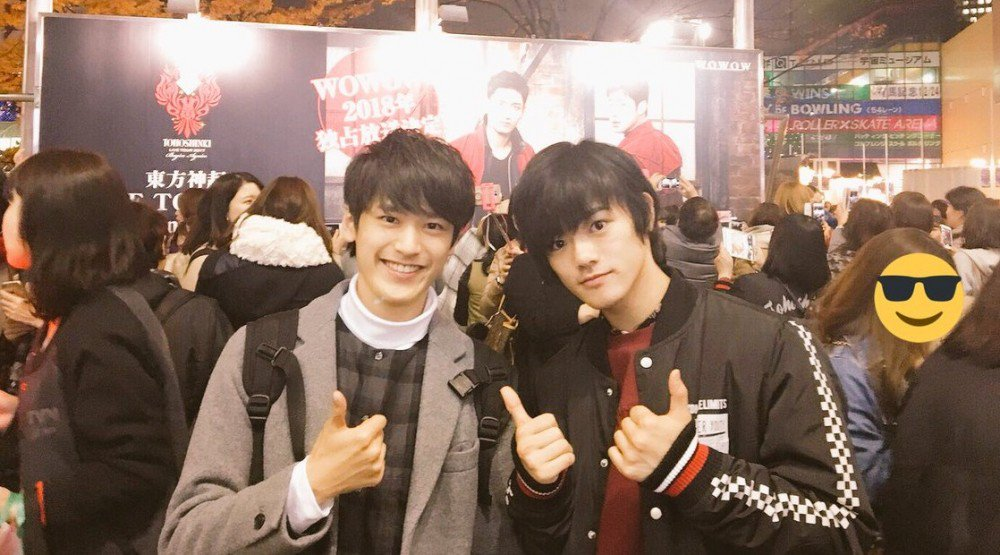 179.Kazuko Kurosawa: "I'm a huge fan of TVXQ and will look after them even after they grow old. I have booked my flight to an hotel in Seoul but haven't managed to get tickets for the T1ST0RY concert. If I'm unable to secure tickets for the Seoul concert, it would be okay if I just go to Seoul and can hear the music that escapes from the concert venue.."|TBS Pittanko KanKan~2014


180.Kaku Chikako: [Topic: Things you can't live without] "I admire TVXQ as artistes. When I look at TVXQ, with their clean image, I also think that I have to stand on stage with an honest and upright appearance."|NHK Gogo Nama~2017

[Q.What makes you happy?] "TVXQ".|Nonstop~2018

"I saw the two for the first time at Kohaku and went to watch them at a LIVE via a fan friend's invitation and straightaway joined the fanclub after."|FujiTV Uchi Kuru~2017

"In order for me to become the best of myself, hardwork and TVXQ is necessary."|Fujin Koron Magazine~2016


181.Hidetoshi Nakata, legendary football player: "I have to attend TVXQ's upcoming concert and get close them. My favourite songs are 'Why? (Keep Your Head Down)' and 'Stand By U'. I'm really a big fan of them."|CINTRA~2017

182.Takahashi Katsunori: "I'm a big fan of TVXQ. I attended their comeback tour at Tokyo Dome with my family."|Groovin' on the Road~2018

"For the first time in 2 years, I went to TVXQ concert with my family. I felt the power. It was a great show."|Official Blog~2017

183.Shihori Kanjiya: "I noticed the coolness of TVXQ members. I respect them a lot for dancing great despite their tall height."|Official Blog~2012

184.Takaki Mio: "I'm the biggest fan of TVXQ, especially of Yunho. His dancing is so agile.. Yunho this Yunho that.. Yunho is.. God's territory.. For me, Yunho is a work of art itself. His movements are more beautiful than a woman's. His dancing and singing are all great. My husband shares his birthday with Yunho. I'm proud."|NTV Ariyoshi Hanseikai~2016
185.Kazuhiro Fujiwara: "You know with these groups singers, it's not really necessary to be actually good at singing to get popular. But with them (TVXQ) it's amazing because they are actually good at singing! And coming from overseas too. Popular in Korea and in Japan. You know...They are gods rising from the east man, it's amazing. They even had a concert at Dome."|License~2010


186.Takiguchi Yukihiro: "I went to TVXQ's concert with Kujira-chan~ I never really said it to most people but like TVXQ. I was so excited about TVXQ's concert. Their dance was great and their voices were wonderful. TVXQ…is great"|Official Blog~2009


187.Kujirai Kousuke: "I'm a TVXQ fan now. Isn't this the newest single? 'Bolero'. This is from my heart. I bought a single CD for the first time in a while. It seems that a new album will come out at the end of this month. I will check it!"|Official Blog~2009

"Until today I lost the timing to write this but I bought TVXQ's new album on the day it came out.. and the DVD version too. They are so good. I want to be a TVXQ member. I want to call them brother. I will be watching the live today too!"|Official Blog~2009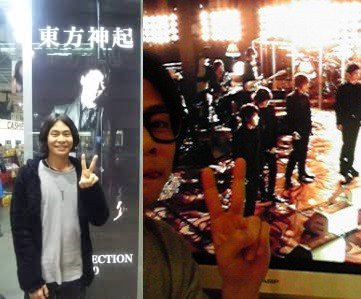 188.Toru Yamazaki: "Tohoshinki power is the source of my 'fighting' power. That splendid performance encouraged me a lot. It's great that there exist such artists!Their energy. So nostalgic! And fantastic! They are so full of appeal, I like those two a lot! As the one fan I am, I'm going to follow you!|Official Blog~ 2014

"TVXQ's CDs and DVDs. I'm seriously listening and watching them as much as possible. Also I watched them live at Tokyo Dome. Amazing vocals and superior performance. TVXQ is like my younger brother.|Official Blog~2017


189.Mikiko Yano: "Yesterday I went to TVXQ's dome concert. It was awesome and impressive. TVXQ is the best!"|Official Blog~2009


190.Hideaki Tokunaga: "Even though a lot of people have done covers of my songs, out of all of them TVXQ's Jaejoong's performance of Rainy Blue makes me feel the most touched."|Concert~2010

"They are all really handsome, especially Jaejoong; with that beauty looking at me ... my heart speed up [to the point] that I wanted to hug him. If I were a girl, there is no doubt that I would fall for him."|FNS Music Festival~2009

191.Miharu Hirayama: "With a performance of 3 hours?! Full power! It was just cool! Singing, dancing, performance, songs, power! I also want to watch their 'a-nation' performance this summer!"|Official Blog~2009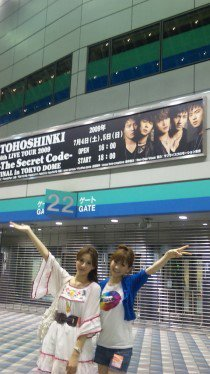 192.Midori Kuzuoka: "I went to Tokyo Dome with Yuri-chan. I saw TVXQ live! It was very good. They sang 30 songs and danced. It was so powerful. I was touched by their wonderful voice."|Official Blog~2009


193.Akie Abe, Japan's first lady: "I've been to TVXQ concert before."|KR-JPN Cultural Exchange Fest~2015

194.Kanjiya Shihori: "Recently, I find that the two members of Tohoshinki are really charming! Although with such tall figure, they dance agility, it's really respectable, by the way, even though I'm of small build but unfortunately I can't dance".|Official Blog~2012

195.Hiroyuki Taki: "I attended Tohoshinki's performance at Tokyo Dome. In fact, I should say that I really like them. The songs are good and they have good personalities. I found a great pleasure while was watching Tohoshinki's performances. It was such great voice and beautiful dance. Tohoshinki is the best!"|Official Blog~2009

196.Keiko Nishida: "TVXQ! I am hooked on them. Really love them. Their ballad song got me! To drive with Yura, we borrowed TVXQ's album and we both got hooked on them."|Official Blog~2009

197.Takahashi Yu: "I've been a long time fan of TVXQ and Yunho. My husband gets jealous over TVXQ posts I make on my Instagram story about them being amazing and wanting to see them live."|NTV Gyoretsuno Dekiru Horitsu Sodanjo~2018

"I went to TVXQ's concert! It was a wonderful concert of TVXQ's charm full of loads. My heart stopped stopping for the rest of the day. I thought that I would cry, but my emotions were busy. All my heart was brought to TVXQ. Even now, the heart has not come back from TVXQ... I love TVXQ."|Official Blog~2015

"It's February 6th! TVXQ Yunho's birthday. I love TVXQ-san. During the live broadcasting we celebrated my favourite TVXQ member Yunho's birthday."|Official Blog~2015


198.Manami Enosawa: "After I finished shooting today, I went to buy TVXQ's DVD. It's really cool!"|Official Blog~2012

"Today I went to see TVXQ's concert in Tokyo Dome. I started crying when the 2 appeared. I think that being loved from both women and men is really amazing! "|Official Blog~2012

199.Takahashi Maryjun: "It's my sister's birthday today so we went to TVXQ's concert. To be honest, I used to laugh at my sister who looked like an addict and didn't even blink an eye... But after watching them live, now I understand the addiction. TVXQ! They are too good! Both of them are tall, have a good style and small face... They can shine even just standing. They are also good at singing. Their dance is cool. It was wonderful. Everyone who saw it would want to cheer. Thanks to TVXQ, it was the best birthday ever!"|Official Blog~2012


200.Masaharu Fukuyama: "Even though it's just the two of them, they're still as remarkable as ever. Their choreography is clean and beautiful."|Tama Radi~2011

201.Matsuo Kiyoshi: "I heard Jaejoong's voice. Such a shock that such a young boy can sing so mature. His voice has an aura."|Nikkei Entertainment~2010

202.Alisa Mizuki: "After I finished filming I went to TVXQ concert at Tokyo Dome. Yes! They are very cool I can say that he is very good. They both and all three can do it. I like them since they were 5."|Official Blog~2012


203.Hirota Leona: "Me and my daughter are TVXQ fans. We even have posters in the wall. Yunho is our favorite."|Oshare Izumu~2012
"Yunho is so cool. Even cooler than before army. My daughter will go to SMTown. I want to go, too."|Official Twitter~2017


204.Yaguchi Mari: "Today I went to TVXQ's Tokyo Dome concert with Akane. I saw their live for the first time. Their songs, singing and performance was so cool that I got goosebumps. It was truly amazing! I was impressed! TVXQ is the best."|Official Blog~2009

205.Furuya Masayuki: "That Sense of Aloofness is not a show. I hardly think there will be any star appearing from now who exceeds his (Jaejoong's) charisma."|Josei7~2015

206.Matsuo Kiyoshi: "I heard Jaejoong's voice. Such a shock that such a young boy can sing so mature. His voice has an aura."|Nikkei Entertainment~2010

207.Koshimizu Ami: "I love TVXQ so much. Especially Yunho and Yoochun. This is why I want them to return 5 people soon. Their singing is so cool! After TVXQ, I couldn't like any other group."|Official Blog~2011

208.Est Em/Maki Satoh, mangaka: "The impression of TVXQ's performance is like the taste of Beaujolais Nouveau. They surpass theirself every year."|Offical Twitter~ 2018

209.Yonezou Nekota, mangaka: |Official Twitter~2013
210.Yu Watase, mangaka: "This is 'must see the live even if it's a stretch' kind of a thing. And I could get to the Tokyo Dome on my first time. Dome. This is actually my first time. I was blown away the whole time. The stage actually taught me a fair bit. It was great. I want to draw them! My workroom had a lot of Changmin bias. I'm sure everyone has a different taste but regardless of it, they are great. It definitely is amazing how much they've trained. It really is a world of abilities.|Official Blog~2012
211.Yugi Yamada, mangaka: "Today is 'TVXQ DVD viewing session day' with friends."|Official Twitter~2013
--
212.BACKSTREET BOYS: We met TVXQ in Japan some time ago. They looked and dressed differently, but other than the fact that they color coordinate their clothes and are of a different race, it was like looking in the mirror for us. I remember thinking that TVXQ reminds us of our former selves."|Nate Interview~2010
213.Teddy Riley, producer: "I can see why they are regarded as the best team. You can feel the energy of their style and performance by just watching it."|SBS Inkigayo~2011
214.Bruce Vanderveer, producer: "Junsu reminds me of Michael Jackson. Incredible natural ability like Michael had. I worked with Michael when I was younger! Junsu is one of the best singers of our time."|Official Twitter~2012
215.Haya, Princess of Dubai: [Prior to the performance in Bangkok] "I want to meet TVXQ, I love them. Can we take pictures together after the performance?"|Chosun~2006
216.FAHRENHEIT, Taiwanese group: "After watching TVXQ performing passionately in the rain in Taiwan, we thought we should learn a lot from them. Hopefully we can have a chance to work with TVXQ in the future."|Asia Song Festival~2008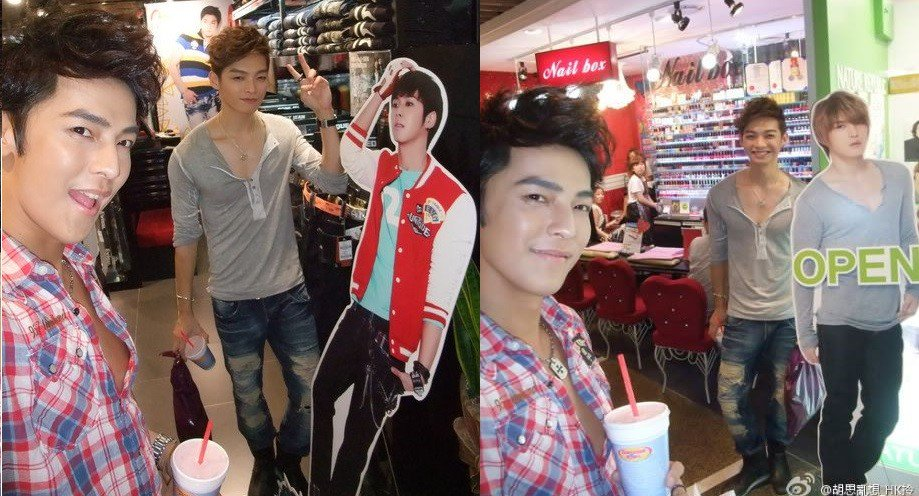 217.FAHRENHEIT's Wu Zun: "Their stage is not simple, their performance was amazing. I have personally bought their concert DVD."|Asia Song Festival~2010
218.ENERGY, Taiwanese group: We learn a lot from Korean groups like TVXQ and Shinhwa. Not only musically but also marketing. We really admire them.|Yonhap News~2008
219.Bii, KR/TW singer: [Q.Before or after artistes become famous, they still have idols they like/admire, I heard that you like Korean idols?]"TVXQ".|MTV Taiwan~2010
220.Ding Ning, Chinese gold medalist table tennis player : "I really like Kim jaejoong. I saw him as an actor and he sings very well too. He's my motivation for moving forward."|House of Champions~2012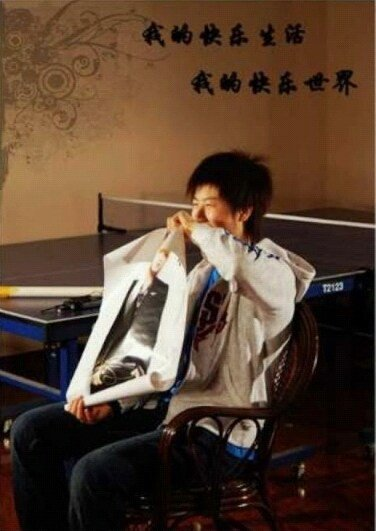 221.Leo Ku, Chinese top star: "TVXQ performance was excellent. They were already perfect during the rehearsal. Both were also very polite to the staff bowing and greeting them. Other artists should learn from them."|Hong Kong Asian Pop Music Festival~2012
222.Top Combine's (Chinese group) Kim Eun Sung: "My role model is TVXQ. I followed TVXQ but got a lot of antis." (they used a concept similar to TVXQ's Purple Line).|Radio Star~2016
---
-K-Pop and its girl groups' success is the achievement of TVXQ, which has established K-Pop genre in Japan.|Oricon~2010

-In K-pop, there's superstars, and then there's TVXQ. The band burst onto a blossoming, not-yet-global K-pop scene in 2003 and soon became a pillar of the genre's expansion to the rest of Asia, most prominently Japan. Hundreds of new idols flood the K-pop landscape yearly. TVXQ are idols to those idols.|Korea Times~2015



-Music critic Mr. Kim said that TVXQ's fans, instead of going with the new digital sales, stay with purchasing albums very strictly. and through this they believe and know that in order to support their favorate artist and to show their respect, by purchasing album is the best way to support them. Kim said " Big bang and Wonder Girls debuted around time when digital sales were normal and DBSK had debuted around tim when album sales were still popular. so the fans know, are used to, and understand more how important purchasing albums are and they stick with the tradition.||Edaily~2008


-It is clear that TVXQ's a top star in the J-Pop industry. TVXQ was different from BoA. They were not proficient in the language, and nor did they mainly focus on their Japanese activities, which took longer for them to rise to the top. They continued with their activities in both Korea and Japan and step by step a. As singers, they have gained Japanese fans with their talent through stages big and small. TVXQ has grown into a talented group who you can call J-Pop's top Idol group.||DongA~2009


-TVXQ made their Japanese debut in 2005 and employed a globalization strategy, starting at the bottom and working their way up slowly but surely. Now, they are the most representative success case in K-pop's history.|Star News~2013

-They (HITT) take on ballads, dance songs, hip hop and even a capella. They seem to be similar to the nation's best idol group that debuted in 2003, TVXQ, in some ways. TVXQ began as an a capella group and later started the generation of evolving idols.|TV Report~2011

-The Old TVXQ was a one in a century kind of group. I'm sure millions of fans worldwide wish to see all five members back on the stage together for at least one last time. The increase of Korea's net worth due to the brand value TVXQ has provided will be over a billion dollars."|Park Sang Hyun, IT ENTERTAINMENT's representative

-TVXQ is the nation's group. They started out as the idol we typically think and surpassed the limits left by idol first generation H.O.T. Due to Japanese activities, their singing, performing etc. is upgraded 2 levels. Especially in terms of Mirotic, there are no groups or singers that can overcome such song. TVXQ's stage presence is no joke."|Kim Ki Woong, Mnet PD~2009

- I actually fell for Junsu's voice after hearing the song. I felt bad that I didn't recognize his talent all this time. I can see why he's so popular. I'm going to recommend that he gets on stage with PSY during his concert. I'd like to see him on stage myself."|Yang Hyun Suk, YG ENTERTAINMENT's Founder~2015

-Adults were unfamiliar to them while all the girls were crazy for them. But in 2006, TVXQ broke the wall of age. They showed their singing and talents as a star. They turned from girls' oppas to people's sons and brothers. They became the nation's idol after H.O.T. in 1990's. Despite the severe recession in the music market, TVXQ sold more than 2 million copies in November after making their debut in November in two years and nine months thanks to the popularity of their third album. |H21~2015

-Since its late 2003 debut, the male act has pushed the boundaries of what it means to be a global Korean act -- most notably leading the way for K-pop's ability to seep in and thrive in the lucrative Japanese market.|Billboard~2014

-A mere 10 years later, TVXQ! is K-pop royalty. While many idol acts struggle to make it to the five-year benchmark, TVXQ! continues to break records and stay a step ahead of the pack.|Billboard~2014

-Thanks to TVXQ, who performed 3 days at the Nissan Stadium, SM Entertainment earned as much profits in the 2nd quarter they did in the entirety of last year."|Analyst from Hanhwa Investments

-TVXQ is simply a perfect group. All in all, their musical quality is extremely high. World Class. All the members are good looking, all the members have strong vocal ability and performance. Their level is so high. From this point of view, TVXQ will always the only one in the world. I saw TVXQ for the first time at a large video platform . They had just debuted. Everyone had been talking about them and their talents. I saw their performance, then I was shocked.|Bang Shi Hyuk, BIG HIT ENTERTAINMENT's founder~2009

-After debuting in 2003 in Korea and becoming the most successful Korean boy band in recent years, they then marched towards Japan in 2005. In Japan, they became the most successful foreign artist to ever enter the market.|Nate~2010

-TVXQ is the group that stands at the peak of fandom. It extends the ages of love and brings the unfamiliar word 'nation's idol'.|H21~2016

-The Backstreet Boys in their heyday have nothing on this band. After some member drama last year, where three performers decided to leave, the two survivors, Max Changmin and U-Know Yunho, carried on. With tight choreography and impressive pipes, this dynamic duo has become the epitome of K-Pop.|New York Daily~2011


-TVXQ is the pillar and the co-existence to Kpop in Japan. Even though they have not been very active since last year, we cannot underestimate the power that comes with the name in Japan. It is not exaggerating to say that the Kpop 'new hallyu' are made by TVXQ. There are worries that with the 3 leaving the Japanese music scene, it will be like cold wind amidst the hot fever of Kpop in Japan.|Newsen~2010


-TVXQ! reminded everyone why they are considered the best live performers of K-pop and have kept such loyal fans across the world. What the duo managed to pull off during the three-day event was not just impressive --- it was a power play to further show K-pop as a cultural tour-de-force. Yet still, this particularly imperial moment likely will not be able to be topped by any K-pop artist for a long time coming to confirm TVXQ's truly legendary status.|Billboard~2018

-TVXQ has the best performance, charisma, song and appearance on stage. Although they seem to be more relaxed recently, they have gained more control of the stage. Is there a group that can perform beyond TVXQ as an idol group?|Cho Moon Su, SBS Inkigayo PD~2009

-In fact, none of the boy bands have ever been more skilled than TVXQ... The rumors that the five members were supposed to lead five different teams due to their excellent skills, but due to financial pressure, was put into one team, doesn't seem totally false. The harmony that the five sing are solid and constant.|IZM~2004

-TVXQ is like fusion food. You can put them anywhere in Asia and they will still be on top. Their vocal stills are really great. They have surpassed the past image of idols. They also are very good at keeping their group image. Since their debut i have never seen their image crumble and this is rare to see a group that have kept their image well this long... The reason why they were able to do this is because TVXQmembers are a very hard working group , they don't give up. They must be extremely tired with their schedule but i've never seen them show their weak side ever. Even when i meet them to have a conversation during recording, they always show high energy.|Jung Chang Hyung, MBC Music PD
-This outfit is one of the initial boundary-pushers for what it meant to be a global Korean act. Most notably, the group lead the way for K-pop to enter and thrive in the humongous Japanese record industry, but also held a Guinness world record for the largest official fan club, broke overseas touring records in Japan and headlined Billboard's K-Pop Masters concert in Las Vegas -- one of the very first large-scale Korean pop shows in America."||Billboard~2015

-TVXQ as 5 in the past was the pride of all Korean communities including Japan and the States. Foreigners wanted to make Korean friends from their interest in TVXQ, some acquaintances from 10 years past called me to try to learn Korean and they were the center of attention everywhere. They made me proud of being a Korean for a few years and I was so happy.|Go Chul, IT ENTERTAINMENT's headquarter director~2014

-Kim Junsu is best vocalist who even dominated musical.|OBS News~2012

-It goes without saying, TVXQ are groundbreakers who opened up the door for K-Pop genre in Japan.|Real Sound Japan~2018
-The big 3 in the Japanese live scene today are Arashi, TVXQ and EXILE. More than 40% of an Avex-held stadium-dome level concerts were TVXQ's, proof of their outstanding power and that the sole basis of market outlook that Avex will show a decrease in revenue next fiscal quarter is TVXQ's upcoming enlistment.|Kei Nishiyama, TICKET ST's president~2015
-TVXQ! set new standards for both commercial and artistic success in the world of K-pop.|Billboard~2014
-So, everyone in the music business. Let's think about how we can beat TVXQ. In terms of music, performance, story, popularity, there is no place aim to complaint. They actualized the highest standard everyone has been pursuing.|Billboard Japan~2012
-TVXQ has left a huge footprint in Japan's music industry. New history has begun to be written starting with TVXQ and their accomplishments.|Sankei Sports~2013
-Considering the long preference of the Japanese public for Western musicians, the remarkable achievements of TVXQ have given a new approach to the imaginary of Asia in Japanese entertainment industries and consumers."|Iwabuchi~2012
-TVXQ, whose popularity is shooting skyhigh in Japan, is different from the Hallyu starts that enjoy popularity here. TVXQ didn't use the Hally wave.|KNTV~2009
-What a history it is, from unprecedented success in Japan's largest concert venues to the most No. 1 singles on the Oricon chart. The band had, as of 2013, earned a whopping $1.2 billion from its record sales in Japan alone, according to Sports Seoul, ranking second not just among Korean artists but in the entire Japanese market.|Korea Times~2015
-TVXQ!'s decade-anniversary mark and triumphant return onto the K-pop scene confirm its unceasing popularity and power as today's most renowned K-pop artist."|Billboard~2014
-Although nowadays people speak of a 'third Hallyu boom', while other K-pop artists are left out of the 'best 10' ranking, TVXQ are a big deal. Their popularity in the long-run seems a miracle of sorts. But it's actually only natural, given that they didn't break through by riding on a K-pop boom. |CYZO Japan~2018
-TVXQ is Korea's representing idols. They are the best idol of our country. They are at the top of the peak.|Edaily~2008
-TVXQ did not rely on their achievements in Korea to gain success in Japan, but they made their status by working hard. Within 3 hours of singing 32 songs, no one in the crowd left. After four years of hard work, TVXQ has proved that their very existence is important to the world of music by this fabulous performance.|Nikkan Sports~2009

-Johnny's Entertainment idol group NEWS has decided to postpone the release of their new single 'Sakura Girl', which was scheduled to be out on March 24th, by one week. A representative of the Japanese Records Association analyzed the situation and said in an interview with 'Saijo Woman' that "Korea's top idol group TVXQ is releasing a new single 'Please Stop Time' on the same day," And "It can be analyzed that NEWS moved their release date because they are afraid to meet TVXQ on the charts.|News Daily~2010
-TVXQ was able to reap such earning regardless of the fact that they are in such unfavorable conditions with the legal dispute. If there had been no legal dispute, they would have earned much more than this amount. If TVXQ, who has evolved from just a domestic star to a Hallyu star of Asia, cannot overcome these unfortunate conditions and disband, not only will this be a huge loss to our country's entertainment industry, it will also be a loss at a nationwide scale. I hope to see TVXQ come to a reasonable agreement with their agency and return to the stage in good spirits.|tvN~2009
-TVXQ's Nissan Stadium concert does not guarantee the longevity of the Hallyu Wave's popularity in Japan. TVXQ are basically considered the founders of Japan's Hallyu boom of K-pop boy bands. It's already been more than eight years since they made their Japanese debut. Therefore, their Nissan Stadium concert should be seen as the rewards that come from eight years of hard work and experience that TVXQ have put into their Japanese activities.|Xsports News~2013
-Despite being teenagers, with the ability to sing acapella beautifully, the 5 members are the owners of powerful voices in which all of them are the lead vocals of the group. They debuted in Japan in April 2005. After beating other artists to acquire the top spot of Oricon Single Weekly Ranking in in 2008, their name has become well-known to the whole J-POP scene. Not only are they famous in Japan and Korea, but their name is also well-known in several Asian countries such as China, Taiwan, Thai, Malaysia, etc.|Music Fair~2010
-When TVXQ debuted in Japan in the past, they were thorough in their preparations which lead people to think, 'K-Pop is of an extremely high caliber'. But these days, K-Pop groups are appearing in the Japanese market who severely lack in preparation when compared to TVXQ."|Hishinuma Taeko, Shochiku Company's content creation director~2011
-The Kings of Hallyu TVXQ will be the first non-Japanese singers to stand on stage at Nissan Stadium. They went on to establish a place for K-pop in the Japanese music market and paved the way for Hallyu boom in Japan. When TVXQ made their Japanese debut in 2005, they were already top-stars in Korea, but they started off as rookies again in Japan. The roots of their fanbase are sturdy and strong because they started from the bottom and worked their way up. For Japanese fans, TVXQ are stars who they've liked since TVXQ were rookies, and TVXQ are the first and the best in everything, and no other Korean singer can compare. They continue to break their own records. TVXQ's first performance in Japan was in a small assembly hall at a university. Eight years later, they are set to stand in a stadium that seats 75,000 people.|Sports Seoul~2013