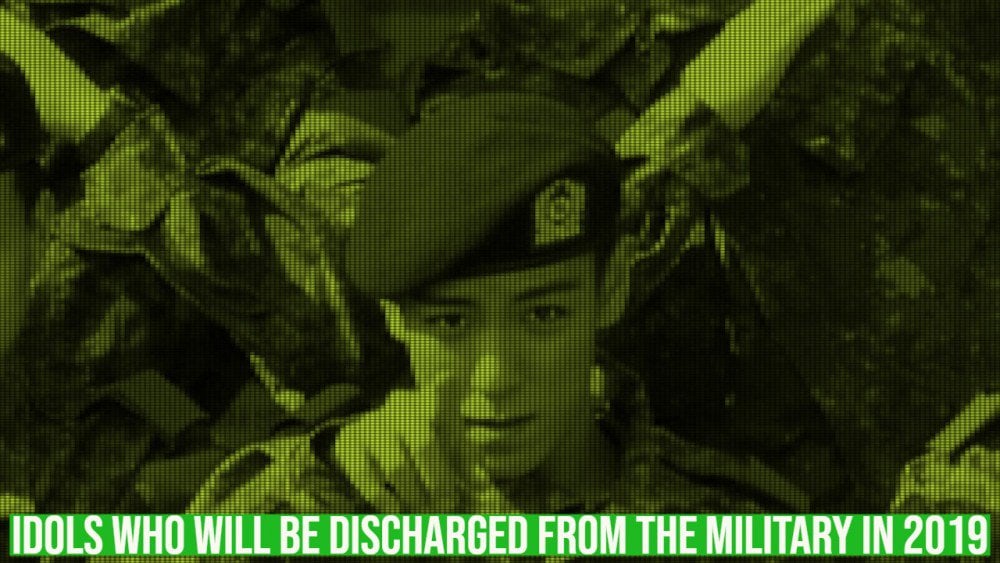 This year, many idols will be discharged from the military. That means fans can anticipate many comebacks from their favorite artists! Check to see if your favorite idol will be released this year!
Beenzino - February
Beenzino, rapper of "Dali Van Picasso," will be discharged in February and finally reunite with his girlfriend Stefanie Michova. While fans have been kept updated on Beenzino's life through his girlfriend's Instagram account, fans are excited to see him return and produce music again.
Super Junior's Kyuhyun - May 7
On May 7, Super Junior's youngest member will finish his military service, being the last member following Ryeowook to do so. Fans are anticipating Kyuhyun's return to variety shows like 'New Journey to the West' as well as potential musical comebacks!

2PM's Taecyeon - May 16
Taecyeon gave up his green card in the United States and even received back disc surgery just to serve in the military. After serving in the 9th Armed Forces Division in Gyeonggi Province, Taecyeon will be discharged on May 16. Hopefully, fans will see him acting in dramas very soon!
Akdong Musician's Chanhyuk - May 29
After being assigned to the 1st Marine Division, Chanhyuk kept fans updated through his Instagram account. Fans can look forward to a new comeback from Akdong Musician very soon! Chanhyuk will reunite with his sister, Suhyun in just a few months on May 29.
Lee Joon - September 25
Former MBLAQ member Lee Joon will return on September 25. He was assigned to the 8th Battalion after receiving the highest results during training among 183 other recruits! Since March 2018, however, he has been actively serving as a public service worker.
CNBLUE's Yonghwa - November 3
CNBLUE's beloved member and leader, Yonghwa, will be discharged on November 3. Yonghwa will be the first of the CNBLUE members to leave the military, having enlisted first on March 5. Fans can't wait for the talented leader to return to the music industry!
Big Bang's T.O.P, G-Dragon, Taeyang, and Daesung - June, October, November
Four out of the five Big Bang members will finally return from their military service. Starting with T.O.P. in June, G-Dragon will be discharged on October 26, followed by Taeyang and Daesung in November. Fans have seen glimpses of the Big Bang members during their military service through their performances, but it is always exciting for fans to be able to see the artists back in action!