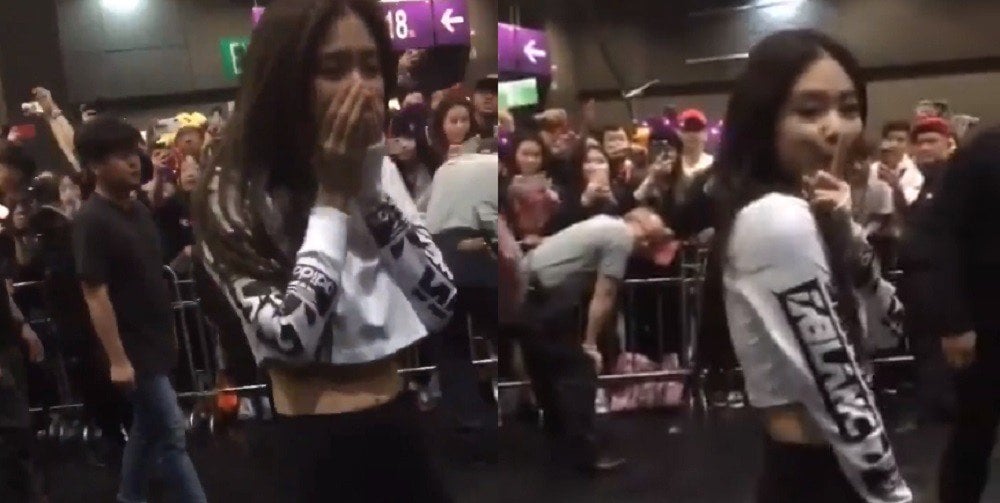 Black Pink's Jennie has fooled the security guards to accept a present from Blink.
On January 26th, a fancam of Jennie taken at the airport was uploaded by a fan on social media. In the video, Jennie accepts a small gift from a fan by checking on the security guards first. Since Black Pink members were not allowed to accept gifts, Jennie had to escape their view in order to succeed.
Jennie seemed shocked before the attempt, but quickly turned around to accept the fan's gift from behind. The gift was a small animal plushy with Jennie's face on it. Looking at the gift, and at Jennie, fans and netizens bubbled over the "cuteness".
Some comments include: "So cute T__T", "The way she approaches little by little is so cute", "That fan is a successful fan!", "The gift is so cute, too T____T"
Looks like it's Blinks over security guards for Jennie!