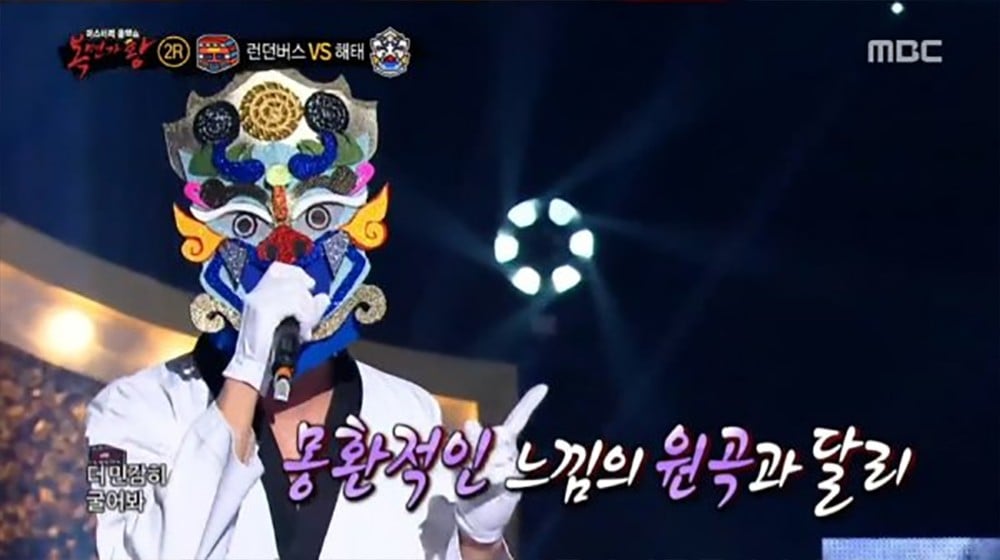 On the December 16 episode of the MBC singing competition 'Mask King,' four new contestants battled for a chance to overthrow the latest king 'Eagle'!


During one battle, contestants 'London Bus' and 'Haitai' performed for the audience, singing Wheesung's "Goodbye" and SHINee's "View," respectively. The audience vote revealed that 'London Bus's performance beat 'Haitai's, meaning 'Haitai' had to drop out of the competition and reveal his identity.
'Haetae' proved to be none other than solo artist Shaun, famous for his hit single "Way Back Home." During the reveal interview, the panelists not only praised his unique vocals, but his impressively tall height, as the singer is 184 centimeters tall (roughly 6 feet). They also appreciated his musicianship, with one panelist mentioning how surprised they were that "Way Back Home" was a Korean's song when the song had such a strongly western pop charm.

Check out Shaun's full reveal stage below!