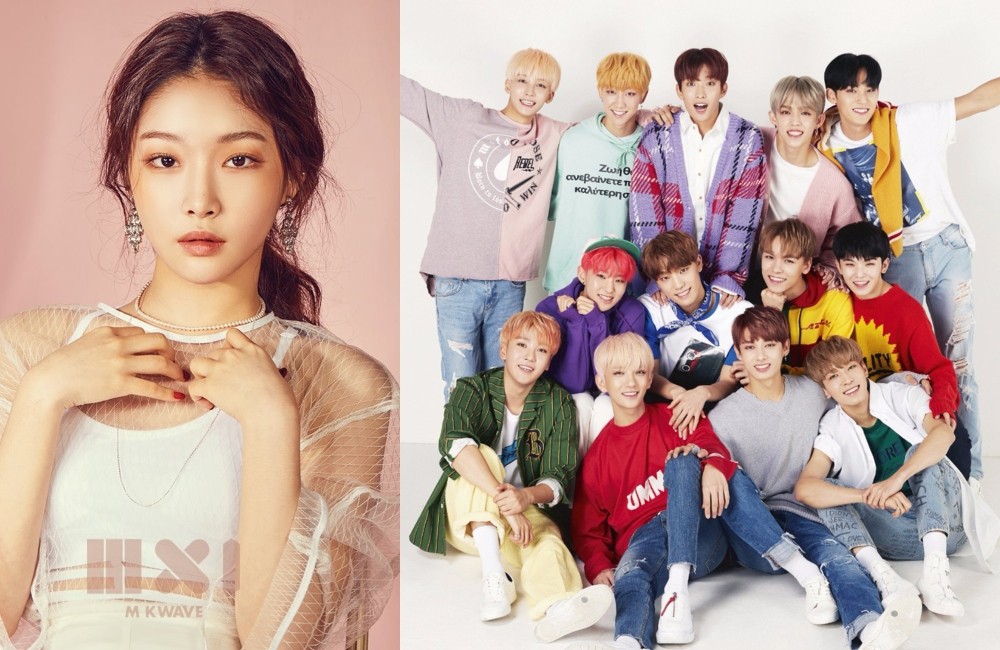 The '2018 Mnet Asian Music Awards' are wrapping up in a big way!

Both Seventeen and solo artist Kim Chung Ha will be revealing their new singles for the very first time during their scheduled performances at the Hong Kong stop, which will air on December 14 at 8 PM KST.

Kim Chung Ha will not only be performing her new single, which is set to be officially be released on January 2, but her previous hits "Roller Coaster" and "Love U" as well.

Meanwhile, while Seventeen's new single "Getting Closer" does not have a confirmed release date as of yet, the group has teased the performance with a 'coming soon' image on their official social media accounts.
Stay tuned for these heavily anticipated performances!