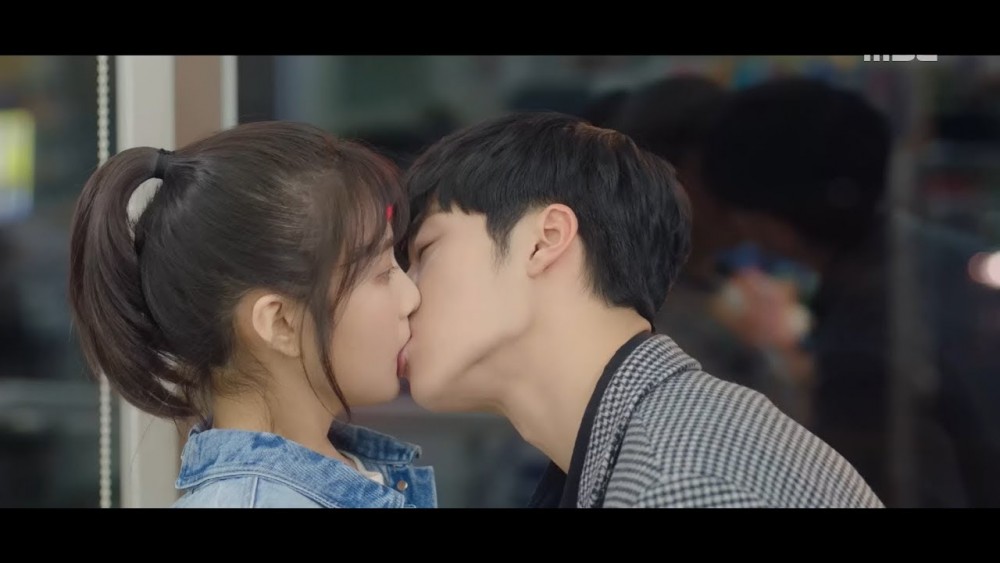 Red Velvet's Joy opened up about kiss scenes, the actor she wants to work with, and more.
The December 3 airing of MBC's 'Section TV' included an interview with Red Velvet who just made a hot comeback with "Really Bad Boy."
One question for Joy regarded the hot kiss scene with Woo Do Hwan on the drama 'Great Temptation.' She commented, "We had many NGs. It was a lot different from real kisses."
Seulgi baffled by Joy's comment, asked, "What are you thinking?" Joy explained, "There's an angle that you must make for it to be filmed well. My partner Woo Do Hwan oppa led me on since he has filmed many kiss scenes."
The next question asked Joy about the actor she wishes to work with. Joy answered, "Lee Jae Hoon sunbaenim is my type," and sent a video message to him, stating, "I'm ready. I want to work with you whenever."