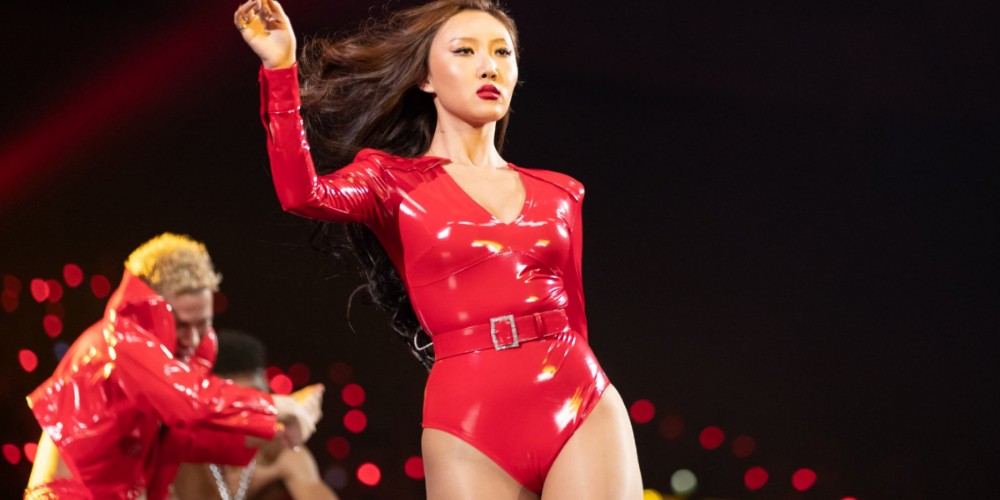 RBW Entertainment commented on MAMAMOOHwa Sa's viral outfit.
Following the '2018 MAMA Fans' Choice in Japan' on December 12, Hwa Sa went viral for her red one-piece body suit. Netizens gave mixed reactions to the revealing outfit. Some applauded her confidence while others criticized the singer for "going overboard."
In response to the immense attention, Hwa Sa's agency, RBW Entertainment, shared a comment. A rep from the label stated, "We didn't expect it to become such a hot issue. As always, we just selected an outfit that suits the song."