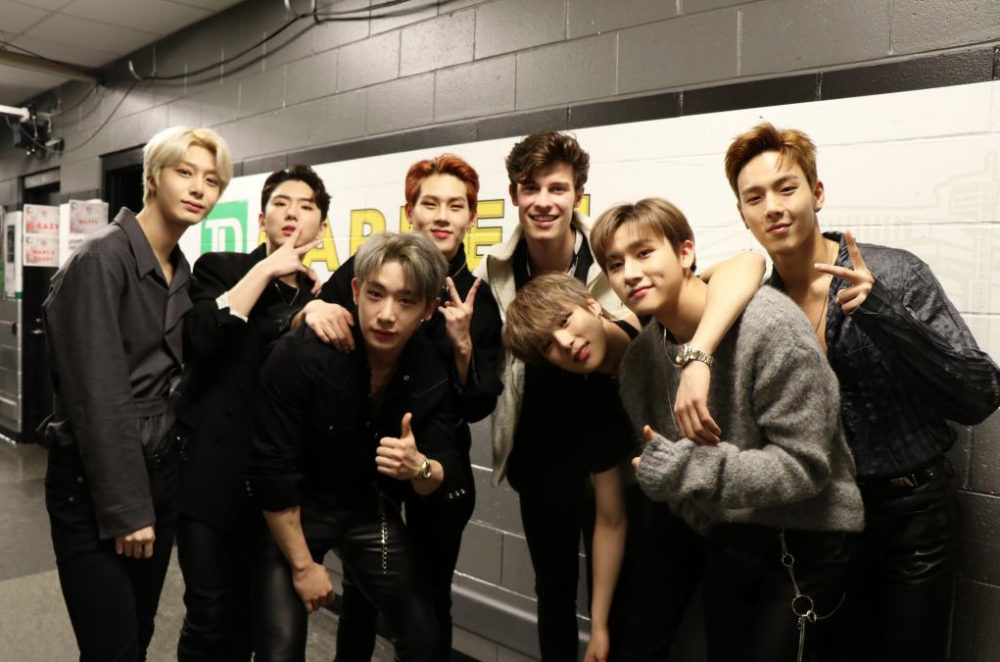 MONSTA X got to meet Shawn Mendes!
On December 6, MONSTA X shared photos taken with Shawn Mendes via Twitter. The special encounter took place in Boston, which is one stop of iHeartRadio's Jingle Ball concert tour.
The iHeartRadio Jingle Ball is an annual concert tour taking place right before Christmas time. This year, artists are performing at various cities including Los Angeles, Philadelphia, Boston, San Francisco, Minneapolis, and New York.