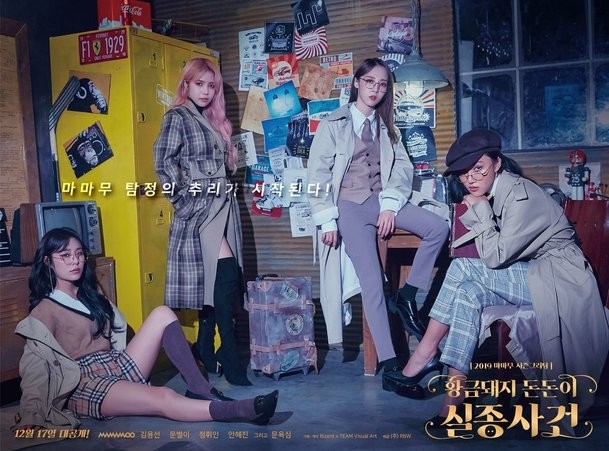 MAMAMOO is releasing a Season's Greeting for 2019.
MAMAMOO is gaining attention for their series of 'Golden pig Don Don Missing Case' due to the never-before seen content. The content is about a golden pig that went missing before the Golden Pig Year. This will be like the variety show 'Crime Scene', where MAMAMOO will turn into suspects and detectives.
Previously, MAMAMOO revealed the teaser video for their Season's Greeting on their VLIVE, showing their characters and creating anticipation. In this Season's Greeting, there are 2 types of poster sets, including the suspect and detective posters.
The fans are already guessing as to who the culprit is and this Season's Greeting is gaining hot attention due to the fans being able to participate in the concept.