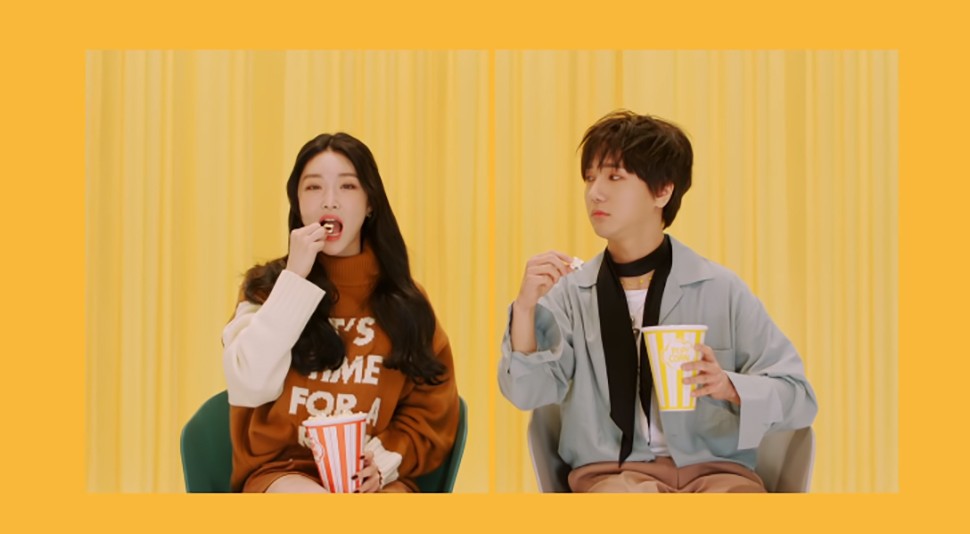 After releasing a series of fun behind-the-scenes clips, Kim Chung Ha and Super Junior's Yesung are back with the first music video teaser for their upcoming duet track "Whatcha Doin'"!
In the clip, which was released on December 14, the two are seen in a playful 'push-and-pull' style relationship, flirtatiously interacting with one another between scenes where they are waiting anxiously by the phone. The music played in the background reveals the infectious 'whatcha doin'' hook, backed up by a jazzy synth-pop accompaniment.
Meanwhile, "Whatcha Doin'" is set for release on December 17 at 12 PM KST.
Check out the music video teaser below!